White Claw: hard seltzers have year-round potential
Leading hard seltzer White Claw has seen sales boom since it launched in 2016. Now the brand faces the challenge of convincing consumers it is more than just a seasonal drink.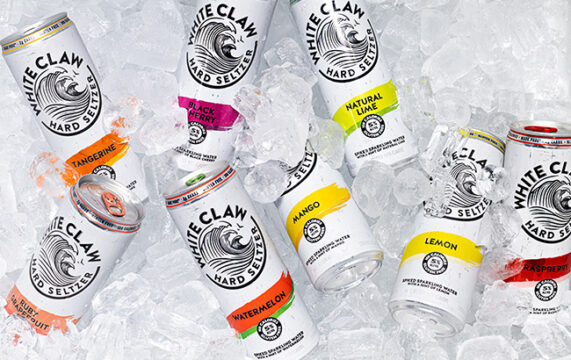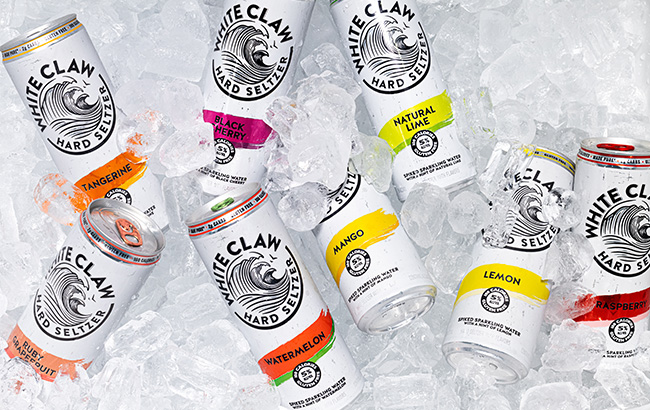 White Claw is a pioneer of the hard seltzer category, having taken the sector by storm in the US, UK, Australia, Irish and Canadian markets.
The ready-to-drink (RTD) brand was crowned Brand Champion by The Spirits Business in June 2021, after seeing its volumes more than double from 24.4m cases to 58.5m cases in 2020. In June, White Claw expanded its European presence, entering five new markets across the continent.
While the brand continues to report growth and new developments – in the UK, White Claw partnered with delivery app Gorillas in July – Michael Dean, UK head of marketing for White Claw, has revealed one challenge facing the hard seltzer company is marketing the beverage as a choice of serve in the winter.
He explained: "White Claw has the potential to be a year-round drink of choice, however our best playgrounds such as festivals are very summer-focused."
Since its launch in the UK, White Claw has featured at various summer events, even launching a 'summer plan', which includes the setting up of 10 festivals. These events, named Wave of Summer, target key neighbourhoods in London and Manchester. Nevertheless, the brand is keen to maintain its strong sales outside of the warmer seasons.
"This is why we are sponsoring the Printworks series in London this winter – a key daytime-driven party for our audience," Dean said.
"Essentially, as an emerging category in the UK, we need to be at the heart of consumers' organic playground throughout the year – whether it's being present in parks and festivals in the summer, or in smaller bars and at home in the winter – it's important we remain synonymous and complimentary with our audience's lifestyle."
With this in mind, the brand plans to "leverage the success" of its marketing campaign Let's White Claw, which has had "70 million impacts so far this year", into winter.
Click through to the next page for for an in-depth Q&A with White Claw's Michael Dean.
SB meets…Michael Dean, UK head of marketing, White Claw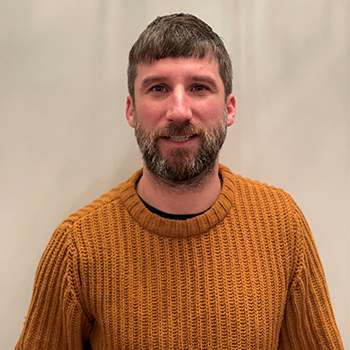 As White Claw expands its presence across the world, how will the brand adapt to a UK consumer base?
Consumers are seeking 'better for you' options to suit their active lifestyles, having become less interested in beer and sugary drinks, with their associated high calorie and carb content. Consumers [are] increasingly gravitating towards more refined flavours, rather than sweet, intense-tasting products. As a result, [they] are actively seeking new taste experiences. White Claw meets these needs perfectly with its unique blend of quality ingredients, delivering a superior taste and premium brand aesthetic.
The brand also comes with no baggage; it is a modern brand that appeals to men and women in equal measure. In the UK specifically, we still need to educate consumers on what a hard seltzer actually is, as it's a relatively new category here. That's why we are determined to act as the thought leaders in this category. This summer will see an extensive sampling programme across the nation's busiest parks, holding our first ever major UK event for press and influencers.
What success has White Claw seen through its partnership with Gorillas so far? 
We both have similar marketing strategies which focus on recruiting new consumers to our brands, but also ensuring we offer the best possible consumer experience through integrated brand plans. We have maximised opportunities to complement each brand equally. For instance, Gorillas are sampling White Claw through purchasing on the app but also through their experiential programme, focused on festivals across London locations this summer. We've seen a fantastic uplift in sales over a short amount of time, and see this continuing into the winter.
What does this partnership mean for both White Claw and Gorillas, particularly as challenger brands? 
For both White Claw and Gorillas, it is critical to align with like-minded brands in order to amplify our own brand messages. White Claw and Gorillas are both creating new categories that want to make impact. By teaming up with Gorillas, this enables us to remain fresh and challenge the status quo, in an attempt to shake-up our respective categories through disruptive marketing executions.
How important are the use of digital and social channels to White Claw? What is the company's digital strategy?
White Claw was born on social media, and grew through fan adoption. It's incredibly important that we focus on strong engagement on social media, always looking for the best possible way to connect with our fans by producing thumb stopping content. We are working with a geo-targeting agency to really pinpoint where our consumers live and play to serve them ads at the right moments of the day.
With research and trends being key to flavour development, what are your predictions for future flavours?
Flavours within the hard seltzer category are forever changing – it's exciting to see so many flavours coming to market. White Claw really focuses on the clean and pure flavours – subtle to the taste of other brands. We launched Mango earlier this year and it has seen huge success so far. However, when we look to the US they have over 12 flavours and have also recently launched an iced tea range. As the UK are a few years behind, it will be interesting to see what flavours the UK consumer adopts.
Is White Claw looking to make more flavours from its hard seltzer range available on the Gorillas app? 
We are excited to announce the launch of our variety pack in the next couple of weeks. Consumers will be able to order two of each UK flavour – Natural Lime, Raspberry, Mango, and Black Cherry. For a limited time, we are also giving away White Claw igloo cool bags made from recycled plastic bottles with every purchase.
Hard seltzers have continued to take share from categories such as beer – how do you plan to maintain the brand's growth as producers ramp up their RTD offerings?
This is so exciting to see. This is not a fad; hard seltzer is a new category that better reflects the needs of today's consumers. This is not going away.  To drive that growth, as the category matures, we are likely to see continued format and flavour innovations. We need to keep that challenger brand philosophy and keep finding ways to genuinely connect with our fans, and bring in new fans. After all, this has been the success of the US.
How do you see the hard seltzer category developing over the next few years, particularly with reference to delivering on-the-go beverages? 
We'll see hard seltzers become as readily available as beer brands. In the [on-trade] they will become a 'must stock' offering for all venues from casual dining, to local pubs and nightclubs. Consumers will adopt them into their repertoire as a refreshing alternative to beers, ciders or cocktails.
What new product innovations does White Claw have planned for the coming year?
Watch this space. We will continue to delight UK consumers with new news…