White Claw Hard Seltzer launches first campaign
By Melita Kiely
Mark Anthony Brands has launched the first marketing campaign for hard seltzer brand White Claw, called Let's White Claw.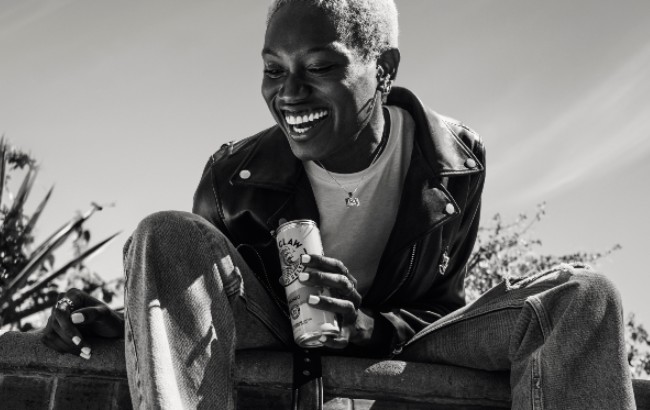 Ireland-based Mark Anthony Brands launched White Claw in the US in 2016. The brand now accounts for 60% of the hard seltzer market in the US.
The Let's White Claw campaign will feature a mix of film and music creators from around the world, who have been recruited to show everyday moments.
White Claw will run the campaign on Instagram, as well as Facebook, Twitter, TikTok, Snapchat, YouTube and Pinterest. It will initially start in the US from April before rolling out to other markets over the next four months.
Davin Nugent, CEO of Mark Anthony Brands, said: "Let's White Claw is the first in a series of milestones for White Claw. Since its launch in 2016, White Claw has been embraced by our consumers at a level we never imagined.
"This campaign is designed for them. White Claw fans are some of the most engaged of any brand in the world, creating an entire sub-culture around the product.
"Having seen the phenomenal engagement globally with the White Claw brand, we're excited to not only launch our campaign in new markets, but also our brand and our products, in what is set to be our biggest year yet."
Furthermore, White Claw has appointed Gisela Rule as global brand director.
Rule added: "It's set to be a big year for us with seven new markets due to launch over the coming weeks. The Let's White Claw campaign marks a very fitting start to our ambitious global expansion plans for 2021 and beyond."
In 2019, White Claw sold 27.5 million nine-litre cases, according to Brand Champions data – a 298.0% increase on the previous year.
Last November, Mark Anthony Brands invested US$400 million in a new facility for White Claw Hard Seltzer in Columbia, South Carolina, US.
White Claw went international last year with launches in the UK and Australia.