Kendall Jenner's 818 Tequila eyes global expansion
Reality TV star Kendall Jenner's 818 Tequila brand has revealed plans to roll out internationally within the first half of 2022 with a luxury-focused strategy.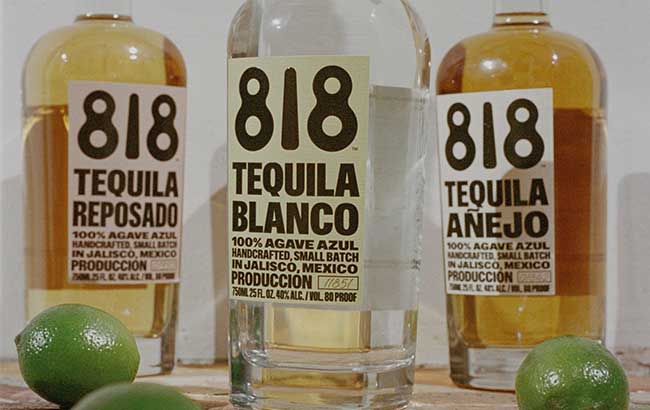 Jenner, who rose to fame through the TV show Keeping Up with the Kardashians, launched 818 in May in her home state of California. The Tequila is now available in several other US states as well, including Nevada, Texas, New York, New Jersey, Georgia and Florida. 
Mike Novy, chief executive of 818 Tequila, said the business aims "to have full national distribution as soon as that's possible". It secured a distribution deal with Southern Glazer's Wine & Spirits back in May.
Novy told The Spirits Business that the brand has also started developing an international expansion strategy, with the goal of launching in markets outside of the US "in the first half of next year". Its globalisation plans revolve around "luxury", he said. 
"We of course want to be where luxury spirits, and specifically Tequila, are sold and consumed," he commented.
While Tequila is "very much a developing category in most parts of the world outside North America", Novy said the brand plans to target "forward-thinking consumers" who seek out new dining, drinking and retail experiences.
"If you think of urban centres, you know, you can imagine we'll end up in places like London and Hong Kong, and then also across the south of France – generally places where luxury wines and spirits are consumed," he added. "That's our general strategy."
He revealed that expansion will first target other countries in North America, then Europe, followed by Asia.
818 has reported rapid sales since its hit shelves three months ago, with Novy claiming the brand sold more bottles in two months than it anticipated selling in its first two years.
When Jenner announced her 818 project in February, she joined the growing number of celebrities backing Tequila, including Dwayne 'The Rock' Johnson, Rita Ora, and George Clooney, whose Casamigos brand posted one-million-case sales for the first time in 2020.
Most recently, Maroon 5 singer Adam Levine and model Behati Prinsloo invested in the newly launched Calirosa brand.
To learn more about the celebrity Tequilas, read our analysis of the trend.