Kendall Jenner's 818 Tequila sales soar
By Kate Malczewski
In the two months since the launch of Kendall Jenner's 818 Tequila, the brand's sales have already exceeded the figures forecast for its first two years of business, according to the company's president.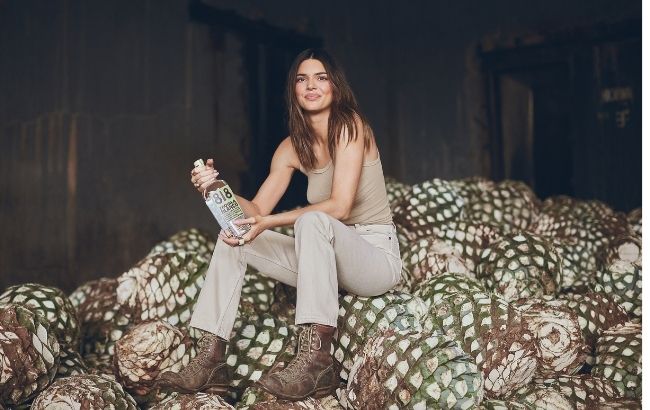 818 Tequila, founded by model and Keeping Up with the Kardashians star Kendall Jenner, was first released in California in May and has since rolled out in Nevada, Texas, New York, New Jersey, Georgia and Florida. 
Upon the brand's launch, celebrity publication Page Six claimed that stores had sold out of stock within four hours, citing an anonymous source. Mike Novy, 818's president and chief operating officer, told The Spirits Business the report was "accurate".
"In that first week of launch, most stores that we went into sold out anywhere from a matter of a couple of days to within the week," he said.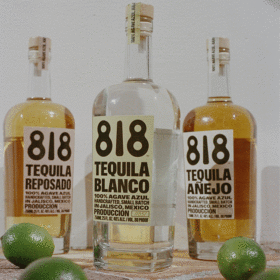 The same anonymous insider also claimed 818 Tequila's rollout 'bested initial sales from other Tequila brands from stars like LeBron James and George Clooney' – the latter of which sold his Casamigos brand to Diageo in a massive US$1 billion deal, and surpassed one million nine-litre-case sales in 2020.
Novy was hesitant to confirm this exact statement, but noted: "What I can tell you is that we were told by one of our large trade partners that the launch of 818 sold more volume to more accounts in the first 30 minutes, than their next best Tequila launch had done in the first 30 days.
"We're actually tracking to be one of the most successful spirits launches, not even Tequila launches."
818 has generated massive buzz since Jenner first teased the launch on her Instagram in February 2021 – but Novy said the rapid sales have surpassed even the brand's expectations. "To put it in context right now, in the first two months that we've been in business, we have orders for more cases of Tequila than we expected to sell in the first two years." He declined to give specific case figures – "just so we don't give too much up to our competitors". 
Over the past month, demand for the product has led Jenner's 818 to expand production, Novy revealed. "We've migrated to a distillery where we are the one and only being [Tequila] made there… We identified that the size of our opportunity was bigger than the capabilities that we had."
818 does not currently have plans to build its own distillery.
Jenner is the latest celebrity to enter the Tequila category, joining the likes of Clooney, wrestler-turned-actor Dwayne 'The Rock' Johnson, singer Rita Ora and more.