What's on in August
By Alice Brooker
The Garret Coctelería's Jungle Summer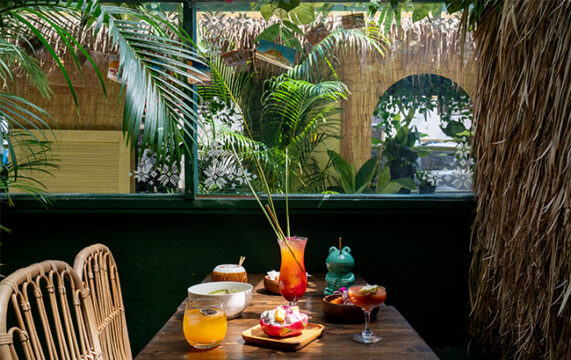 What: A leafy-green urban escape
When: Until October 2021
Where: New York City, US
Den Hospitality group has transformed its Nolita bar The Garret Coctelería into an oasis drawing inspiration from the rainforests of Central and South America, called Jungle Summer. With tropical plant installations, frozen cocktails and DJs, the venue aims to be a hot spot for the summer. 
A new cocktail menu boasts serves including the Papaya in the Bullpen (dragon fruit, papaya, honey, Chartreuse, demerara rum, white rum) and the Coconut Knuckleball (toasted coconut, black pepper vodka, apricot, yellow watermelon).
Tickets can be booked via Resy for the revamped bar space, open Monday-Friday from 5pm ET until late and Saturday and Sunday from 1pm until late. 
---
Mixology masterclasses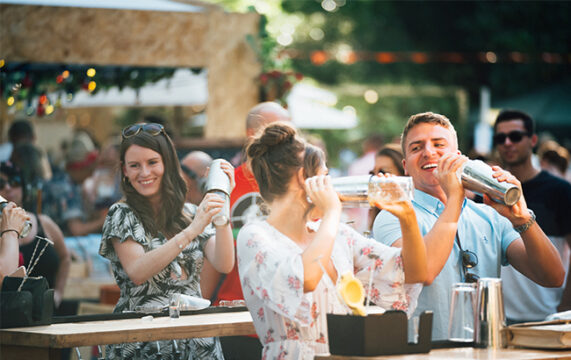 What: The chance to learn the magic of crafting cocktails
When: From today (30 July)
Where: London, UK
Shoreditch-based Mixology Events is relaunching its in-person cocktail making masterclasses, catering for private classes. An in-house expert entertains and guides the booze-filled event, as guests experience the crafting of four cocktails each (with a complimentary serve upon entry).
Available at various locations across London, the class lasts two hours and can be hosted for up to 100 cocktail fans – 'perfect for dates, friends reunions, corporate team-building exercises, or a party with friends and family'.
---
Katana Kitten pop-up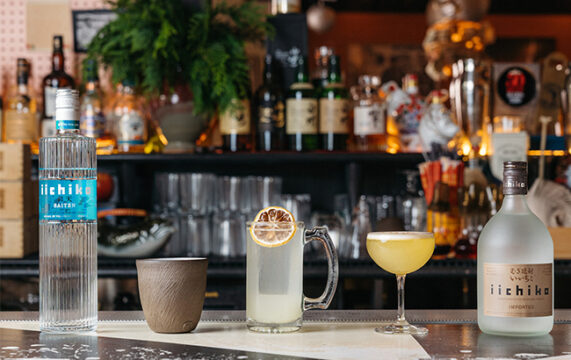 What: An Olympics celebration at one of NYC's most beloved bars
When: Until 8 August
Where: New York City, US
Shōchū brand Iichiko is taking over the West Village bar Katana Kitten, hosting a pop-up celebrating the Olympic games. The event is inspired by an 'izakaya', an informal Japanese bar.
Guests will be led through noren – Japanese curtains – and greeted with with lanterns, life-sized inflatable bottles and a projector presenting the games.
A special menu offers serves including the Mugi Sour, for US$18, which combines Iichiko Saiten, passionfruit, lemon, soba honey and egg white.
---
28HKS Tuck Shop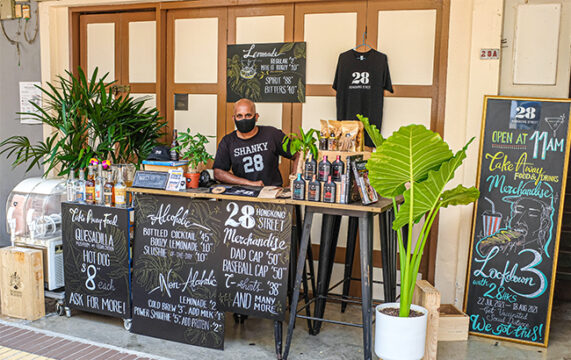 What: A street-side cocktail canteen
When: From today (30 July)
Where: Singapore
This new tuck shop has popped-up in front of 28 Hong Kong Street's bar, offering free Frozé (frozen rosé) with every cocktail purchase, and bites to eat.
Open Monday through Saturday from 11am HKT, the new venue offers both soft and boozy serves, such as lemonade (S$2, or S$10 if alcoholic) and cold brew (S$3 served black, or S$4
white).
---
House of Suntory's Highball competition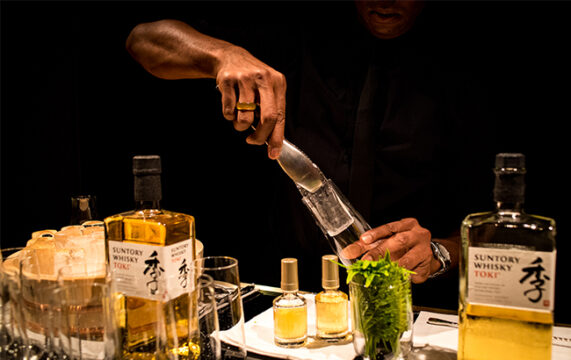 What: An Instagram cocktail contest
When: Entries close 14 August
Where: Across the US
Beam Suntory is kicking off its new social media contest – another celebration of Tokyo hosting the Olympic games.
#SuntoryTime Next Stop: Tokyo requires entrants to get creative with an Instagram post. Entrants should publish a photo of their own 'Suntory time experience' with a Highball made using the producer's Toki expression.
The social media entries also require a caption highlighting the experience and tagging @SuntoryToki.
Residents must be based in the US and aged 21 and older to enter. Submissions will be judged on the originality of the photo and creativity of the caption.
The winner will receive a five-day trip for two to Tokyo at a luxury resort, plus a tour of the Yamazaki Distillery, and US$2,500 to spend. More details can be found at house.suntory.com.
---
Black Button's whisky auction
What: The opportunity to bid on rare vintage whiskies
When: 4 August
Where: Online
Black Button Distilling is offering more than 250 barrels of vintage whisky as part of its digital auction series. The New York-based spirits producer will kick off the auction at at 11am ET. Rare, aged whisky barrels will be available through Blackbird Auction's website, with the barrels available to licensed distillers in the US and Canada. 
---
Noilly Prat's World Oyster Day celebration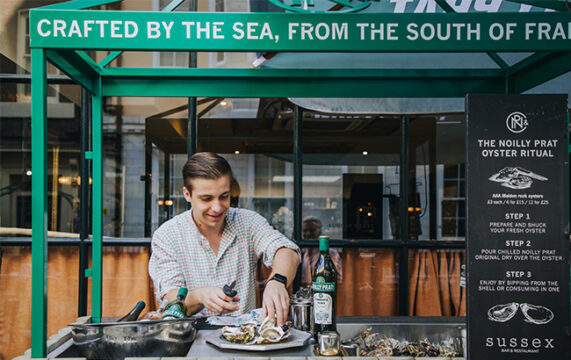 What: An oyster lover's dream
When: 5 August
Where: London, UK
An 'exclusive offering' of oysters and cocktails is being launched on 5 August to celebrate World Oyster Day. Taking place on the Noilly Prat Terrace at the Sussex Bar and Restaurant in Soho, guests can enjoy two Olivette cocktails crafted with French vermouth Noilly Prat. Rock oysters will also accompany the serves, a combined pairing available for £20 (US$27.96).
The cocktails blend the 'fresh notes' of Noilly Prat Original Dry vermouth, Oxley Gin and elderflower liqueur. The flavours are 'balanced with the salinity and mineral elements of the fresh oysters'.
---
Beluga's boozy brunches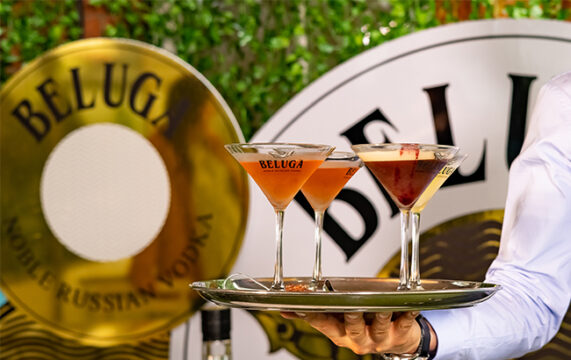 What: A vodka-soaked Master Chef-worthy meal
When: 7 August, 21 August
Where: London, UK
Russian brand Beluga Vodka is launching two exclusive weekends of brunch-filled fun on the fifth floor terrace of Harvey Nichols in Knightsbridge. Master Chef: The Professionals finalist, Chef Philli Armitage-Mattin, will be whipping up breakfast plates to be served alongside Beluga Vodka cocktails – from the Beluga Bloody Mary to the Beluga Espresso Martini.
---
Mainbrace Rum's Race for the Carrick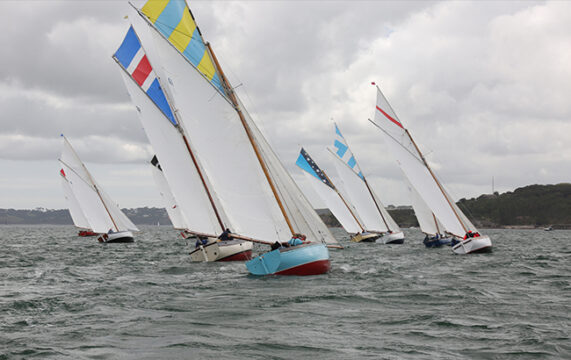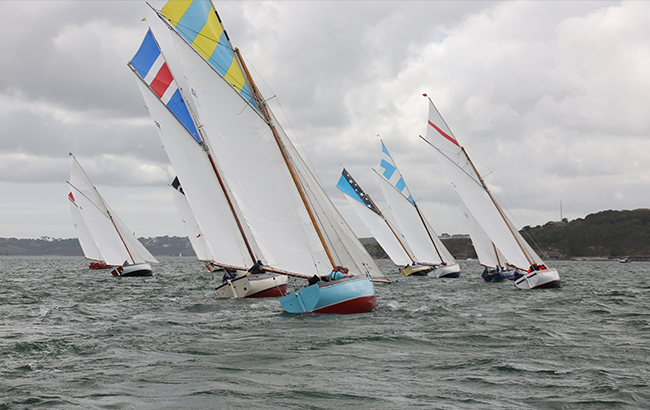 What: An action-packed sailing race with rum on standby
When: 11 August
Where: Cornwall, UK
The Mainbrace Rum Race for the Carrick fleet takes place 11 August during Falmouth Sailing Week, which runs from 7 to 15 August.
Witness this boating extravaganza, which sees winners bag a bottle of Mainbrace Rum. A bar at the prize giving will also pop up on 12 August.
Cornwall-based brand Mainbrace Rum recently partnered with the Port of Falmouth Sailing Association to sponsor the seafaring race.
---
1800 Tequila's streetwear pop-up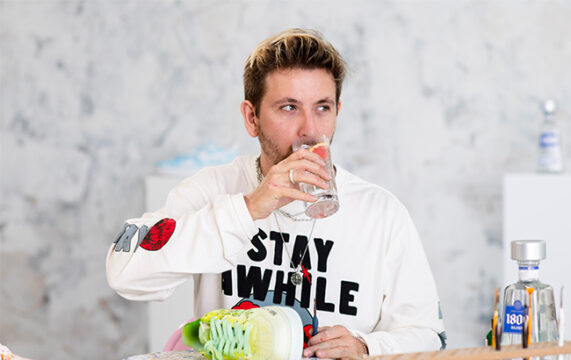 What: Trainers and Tequila
When: 13-14 August
Where: London, UK
1800 Tequila has partnered up with streetwear artist Daniel Cordas to reveal an in-store Tequila bar, masterclasses with a Tequila expert and the opportunity to get a pair of personalised sneakers designed by Cordas for free.
Visitors will be able to watch Cordas at work while sipping on Tequila cocktails. For more information, visit 1800 Tequila's Instagram page.
1800 recently collaborated with two Grammy award winners, singer-songwriter Kali Uchis and director Jenn Nkiru, for a video campaign promoting its new Cristalino expression.
---
North London Whisky Club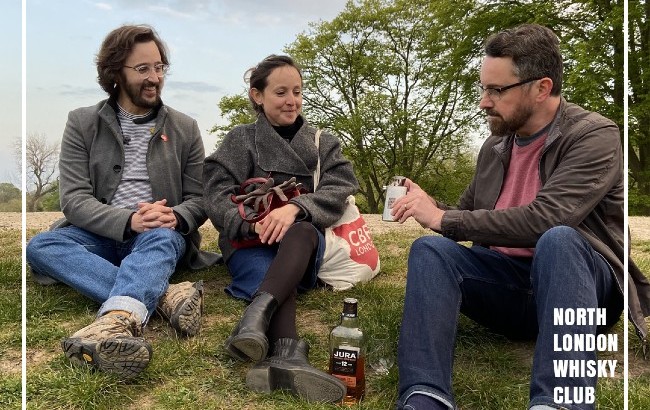 What: Scenic whisky-packed walks
When: 1 August, 8 August and 15 August
Where: London, UK
From the founders of the Whisky For Everyone blog, Matt Chambers and Karen Taylor, the recently launched North London Whisky Club is hosting a summer series of city walks throughout August.
Each walk costs £25 (US$34) per person, which will include four 50ml whisky samples and detailed explanations of each whisky during the walk. An individual hipflask, worth £10 (US$14), is also included in the price for each guest.
Walkers will traverse scenic routes across the UK capital, covering Hampstead Heath, Little Venice and The Regent's Canal to name just a few noteworthy spots.
Tickets can be booked via eventbrite.com, and searching 'North London Whisky Club'.
---
Bombay Sapphire Cocktails & Create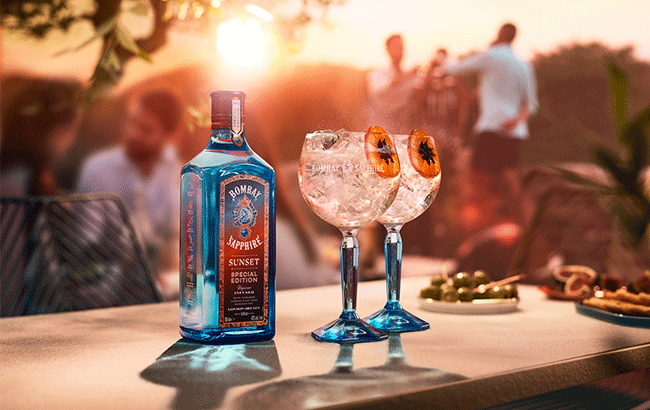 What: An artistic masterclass with sunset views and ample gin
When: 18 August and 11 September
Where: London and Cornwall, UK
Gin brand Bombay Sapphire is hosting a series of art workshops in honour of the launch of its latest expression, Sunset. Londoners can join artist Joey Yu from 6-7pm or 7-8pm on 18 August at 12th Knot, while Cornwall-based folks can attend a session led by designer Elly Jahnz at 6pm at Polurrian on the Lizard. The artists will demonstrate how they translate the beauty of a sunset into their work, providing opportunities for guests to make their own series of postcards along the way.
All that artistry is bound to make you thirsty, but not to worry – the £12 ticket includes two drinks. Stick around for the afterparty – both venues plan on hosting DJs once the sessions are over – and you can sample even more Bombay Sapphire Sunset serves throughout the night.
Book your tickets on seacontainerslondon.com for London sessions and polurrianhotel.com for the Cornwall class.