The world's biggest-selling speciality spirits
By Kate Malczewski
Speciality spirits such as vermouths and apéritifs continue to turn drinkers' heads – but how did these brands fare amid the challenges of 2020? We explore the performances of the category's top sellers.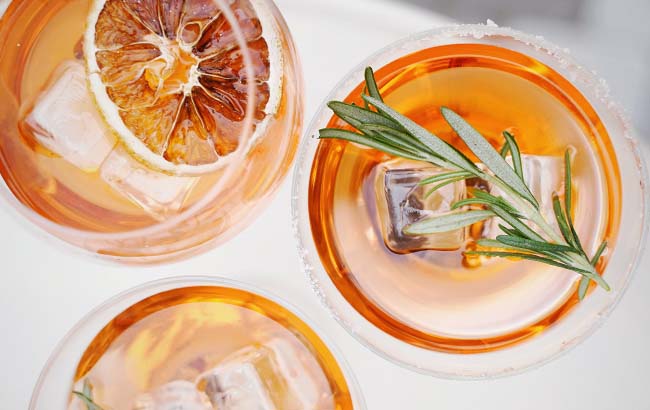 In 2020, interest in at-home cocktail making surged. Amateur mixologists built their booze collections and sought out unique ingredients.
Meanwhile, the demand for low-ABV drinks continued to rise as a result of the health and wellbeing trend, and the thirst for vermouth- and apéritif-based serves – particularly Spritzes – reached a high point.
But even though these developments promised good things for speciality spirits last year, the Covid-19 pandemic stunted any potential growth.
In our 2021 Brand Champions report, we analysed the performances of the world's top-selling speciality spirits to determine just how hard the category was hit.
We found that none of the brands in our million-case ranking managed to increase their volumes last year, and all but one saw a decline in sales.
Click through the following pages to discover the seven best-selling speciality spirits brands, listed in order of their nine-litre case sales.
Data is listed to one decimal place for ease of reading, but the percentage changes are based on the full data supplied to The Brand Champions 2021.
7. Ramazzotti
2020: 1.1m
2019: 1.1m
% change: 0.0%
Place last year: 7
Pernod Ricard's Ramazzotti shifted 1.1 million nine-litre cases last year. It was the only brand among the speciality spirits million-case-sellers to break even in terms of volume sales, an achievement that earned it the title of Speciality Spirits Brand Champion in our 2021 report.
Ramazzotti's sales were led by Amaro, its core expression made with a 'secret' blend of 33 herbs and roots. Its Aperitivo Rosato also contributed to the brand's consistency, as did its new Crema liqueur.
6. Campari
2020: 3.1m
2019: 3.4m
% change: -8.8%
Place last year: 6
The Campari Group's signature red aperitivo suffered an 8.8% drop in sales last year, from 3.4m cases in 2019 to 3.1m in 2020.
The spirits firm saw its full-year profits fall by 24% in 2020, as the Covid-19 pandemic decimated the company's on-trade and travel retail channels. However, the business reported a net sales increase of 17.9% during the first quarter of 2021, and its flagship Campari brand saw a 6.8% uptick in sales.
5. Ricard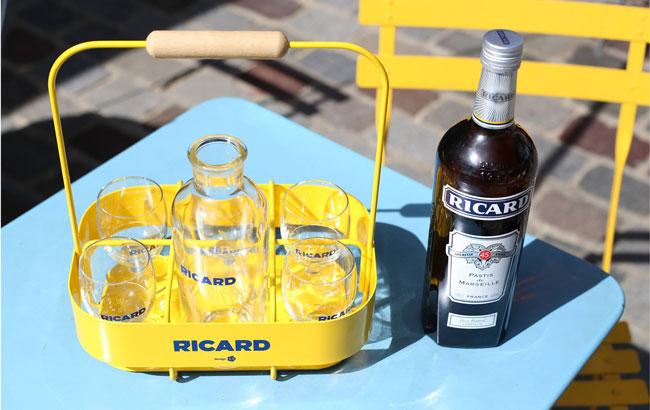 2020: 4.1m
2019: 4.3m
% change: -4.9%
Place last year: 5
Pernod Ricard's namesake pastis continued on a downward trajectory in 2020, with sales decreasing by 4.9% to 4.1m cases after experiencing an 8.2% drop in 2019.
The anise- and liquorice-flavoured apéritif was created in 1932, and its original recipe remains a secret.
The French drinks firm recently upped its profit forecast for 2021 to 16% after experiencing a 9.5% organic sales drop in its 2020 full-year financial results.
4. Fernet-Branca
2020: 4.5m
2019: 4.6m
% change: -1.7%
Place last year: 4
Fratelli Branca's fernet brand saw a slight dip in sales last year compared to most of the other players on our list, with volumes dropping from 4.6m cases to 4.5m – a decrease of 1.7%.
The bartender-favourite drink is an Italian bitter digestif made from a blend of 27 botanicals.
Want to know more about the brand? Check out our history of Fernet-Branca.
3. Aperol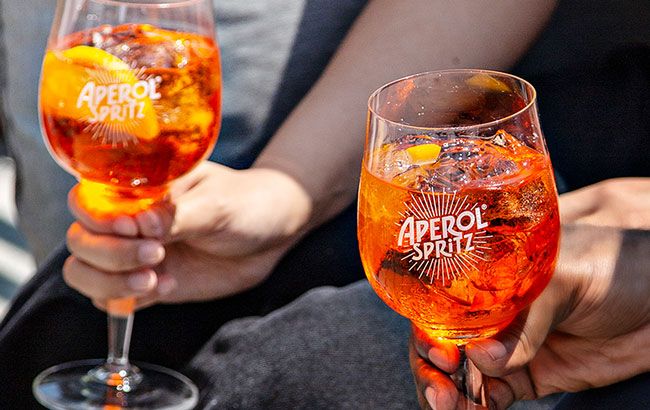 2020: 5.4m
2019: 5.8m
% change: -7.2%
Place last year: 3
Campari Group's Aperol wasn't able to maintain its fizz in 2020, experiencing its first decline in the past five years. Sales slid 7.2%, from 5.8m cases to 5.4m. Still, it maintained its spot as the world's third-biggest-selling speciality spirit.
However, the orange apéritif brand may make a comeback this year. In the first quarter of fiscal 2021, Aperol delivered a 'stable' performance – and excluding Italy and global travel retail, the brand's sales grew 25.5%.
Campari Group recently entered into a joint e-commerce venture with Moët Hennessy, which aims to establish a stronghold on the pan-European premium spirits market.
2. Jägermeister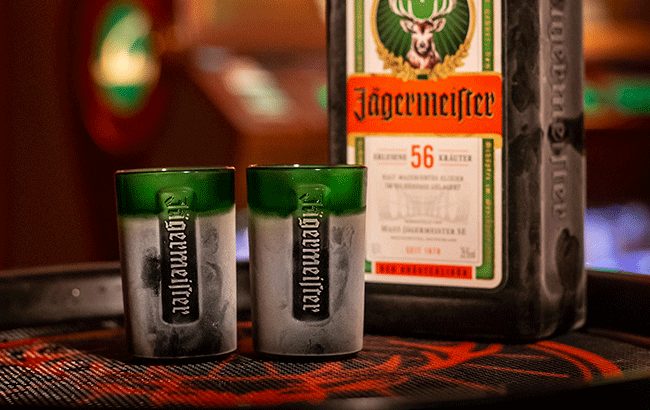 2020: 7.0m
2019: 8.5m
% change: -18.2%
Place last year: 2
Last year, Jägermeister secured the title of Speciality Spirits Brand Champion and Supreme Brand Champion, but it experienced a reversal of fortunes in 2020, registering the biggest decline among the million‐case players in our ranking and its biggest sales drop in five years – declining by 18.2% to 7m cases.
The Mast-Jaegermeister-owned brand looked to support the on-trade during the pandemic by launching its Save the Night campaign, and it also donated one million shots of the herbal liqueur to UK bars as they reopened last summer.
1. Martini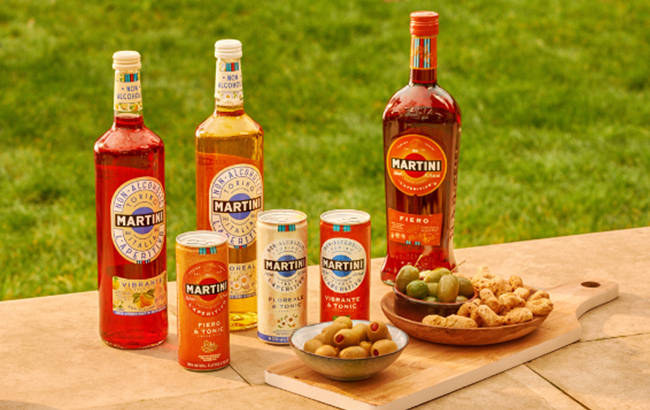 2020: 8.5m
2019: 8.8m
% change: -3.6%
Place last year: 1
Though Martini maintained its grasp on the leaderboard's top spot, the Bacardi-owned brand saw its volumes slip by 3.6% to 8.5m cases, despite returning to growth in 2019.
To regain momentum for the brand, Bacardi has bet on the thirst for low- and no-ABV serves. Last year, the spirits firm forecasted 400% growth for the low-ABV sector by 2024 and launched the Less is More campaign, aiming to drive awareness of its 'mindful drinking' range, which includes Martini's non-alcoholic aperitivos and Martini Fiero vermouth.
Earlier this year, the company also aligned its Martini brand with the RTD trend through the launch of three cans: Martini Fiero and Tonic, Martini Non-Alcoholic Vibrante and Tonic, and Martini Non-Alcoholic Floreale and Tonic.