Campari Group reports 'solid' Q1
By Nicola Carruthers
Aperol owner Campari Group saw net sales increase 17.9% during the first quarter of 2021, boosted by a strong performance in the US.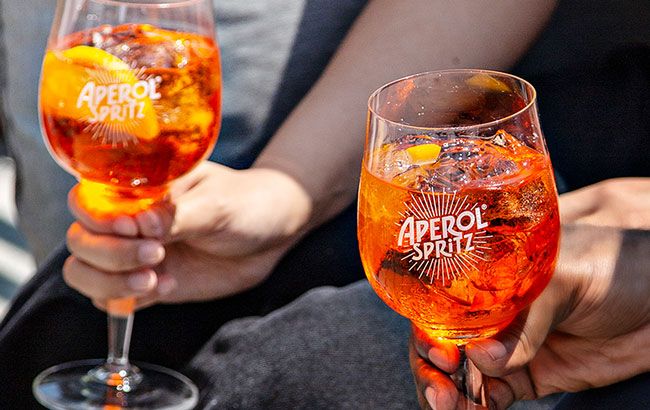 For the three-month period ending 31 March 2021, Campari Group's sales reached €397.9 million (US$478m). Group profit before tax soared 112.1% to €64.8m (US$77.8m).
The quarter marks a return to growth for the firm after its 2020 sales dropped by 24% due to Covid-19.
Campari Group CEO Bob Kunze-Concewitz said: "Overall we had a very solid and satisfactory start to the year with good brand momentum, driven by sustained home consumption.
"Nevertheless, the performance in this low seasonality quarter was amplified also by an easy comparison base as well as an early Easter effect."
By region, organic sales in the Americas grew 20.5%. The US, Campari Group's largest market, reported a 'very positive performance' of 15%.
The growth in the US was due to the 'continued outperformance' of Espolòn Tequila, Wild Turkey Bourbon and the Jamaican rum portfolio.
Sales in Jamaica rose 33.9%, and Canada reported a sales increase of 28.2%.
Sales in Southern Europe, Middle East and Africa grew by 6.1%.
The firm's home market, Italy, declined by 0.7% due to lockdown measures. France reported a 65.7% sales boost.
North, Central and Eastern Europe grew sales by 16.3%, with an 8.1% increase in Germany. The UK saw sales grow 36.2%, and Russia rose by 25.6%.
Asia Pacific sales grew by 42.9%, with Australia reporting a double-digit increase (22.6%.)
Other markets in the region soared 128.6%, boosted by Japan, New Zealand, China and South Korea.
By brand, Aperol registered a 'stable' performance. However, excluding Italy and global travel retail, the brand's sales grew 25.5%.
Apéritif brand Campari grew by 6.8%.
Wild Turkey reported a 30.9% sales spike, while Skyy vodka was up by 10.4%.
Grand Marnier liqueur saw sales rise 29.7% and the Jamaican rum portfolio grew 44.6%.
Campari Group's 'regional priority' brands rose 26.4%, led by Espolòn Tequila, which saw sales climb 63.9%.
Local brands grew 25.5%, with the entire portfolio growing except for Crodino.
Kunce-Concewitz said: "Looking at the remainder of the year, in addition to a marginally worsening exchange rates outlook, volatility and uncertainty remain due to the ongoing restrictions and the timing of the vaccine roll out in the European Union, affecting the on-premise channel as well as global travel retail.
"Concomitantly, the positive brand momentum is expected to continue, fuelled by sustained marketing investments, expected to accelerate towards the peak apéritif seasons, a gradual reopening of the on-premise channel as well as e-commerce momentum."
New Rare division
Furthermore, Campari Group has unveiled its new Rare division, which will be used for the development of 'high-end propositions'.
Kunce-Concewitz said the subsidiary will aim to engage the 'high-end trade and consumers in the super-premium-and-above spirits market'.
The move will accelerate the company's growth of its current and future super-premium-and-above brands.
In the US, Rare will cover three product tiers: 'Opulent' for luxury offerings, 'Boutique' for niche bottlings, and 'Signature' for super-premium brands.
Outside of the US, the division will be rolled out across select European markets and Australia.