The world's best-selling Tequila brands
While the past year caused many categories to lose steam, agave spirits gained traction, boosted by celebrity investments in the sector. We present the top seven brands at their peak.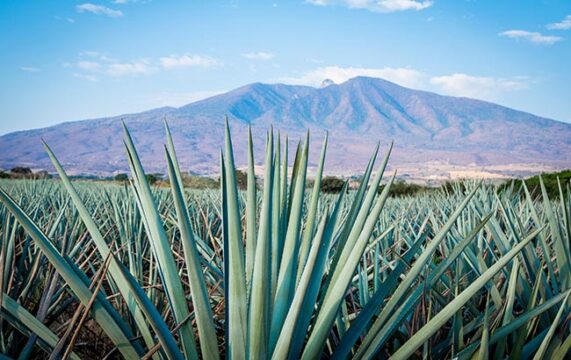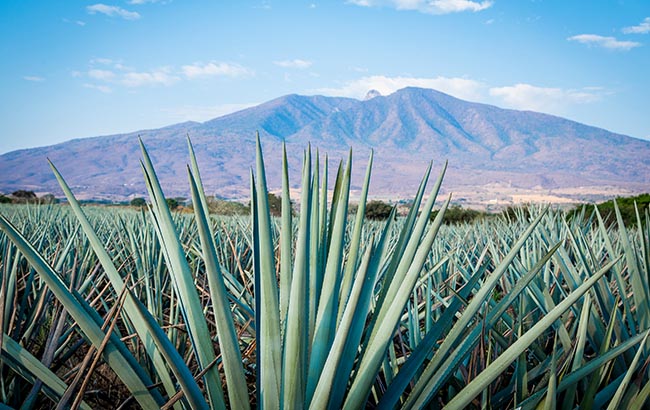 In a year where many categories lost sales, the Tequila category registered a healthy 9.3% growth in 2020. Celebrity-backed Tequilas played an important role in this trend, with singer Rita Ora, reality TV star Kendall Jenner and actor Kevin Hart joining an increasing number of stars who have become the faces of Tequila and mezcal brands. While controversy surrounding cultural appropriation of celebrity Tequila branding has reached the news, it hasn't prevented a rise in consumer attraction towards the category.
The top two brands in our ranking remained the same as in 2019.
Earlier this month, we released our Brand Champions 2021 report outlining the sales of the world's biggest spirits brands. Based on our findings, we're counting down the biggest-selling agave spirits on the market now.
Click through the following pages to discover the top seven best-selling Tequilas of 2020, listed in order of their nine-litre-case sales.
Data listed is to one decimal place for ease of reading, but the percentage changes are based on the full data supplied to The Brand Champions 2021 report.
7. Sauza
2020: 1.1m
2019: 1.7m
% change: -34.2%
Place last year: 3
Beam Suntory's Sauza did not fare well under the conditions of last year. Falling four places to the seventh spot in our ranking, the brand saw a 34.2% decline by the end of 2020, to 1.1m cases. in 2014, Beam Suntory invested in singer and actor Justin Timberlake's 901 Tequila, renaming it Sauza 901. Timberlake has fronted a number of campaigns for the brand.
Beam Suntory witnessed a loss of traction with a number of its brands in the past year, reporting stagnant net sales for 2020, despite Jim Beam surpassing 11m cases for the first time.
6. Casamigos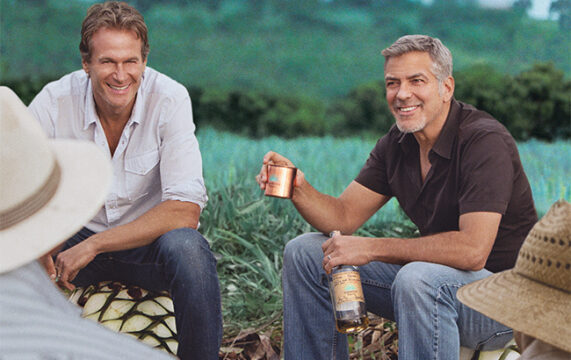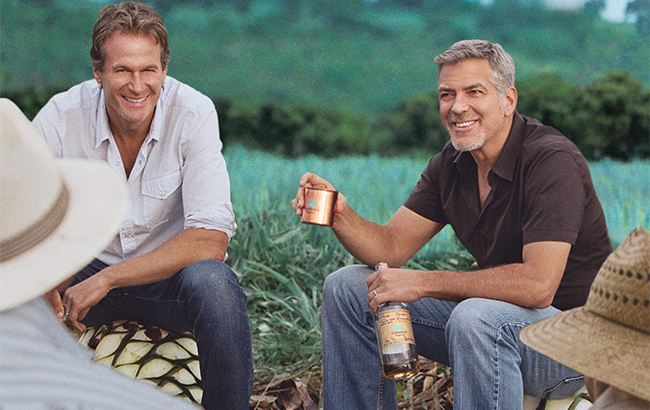 2020: 1.1m
2019: 0.6m
% change: 82.3%
Place last year: N/A
This year's Brand Champion winner, Casamigos, saw an extraordinary 82.3% boost in sales in 2020. Founded by actor George Clooney and entrepreneurs Rande Gerber and Mike Meldman in 2013, the super-premium brand was acquired by Diageo in 2017 though a massive US$1 billion deal.
Casamigos' case sales flew from 0.6m in 2019 to 1.1m last year, with the brand's CEO Lee Einsidler crediting its success to growth in the off-trade and takeaway cocktails.
5. El Jimador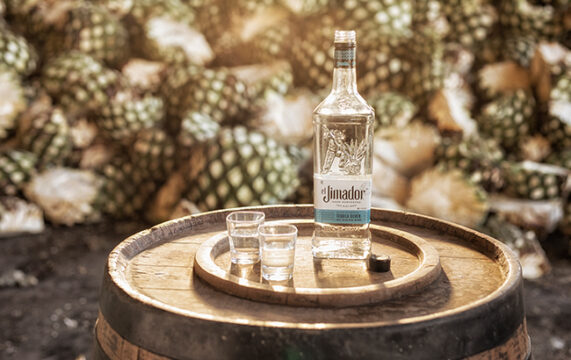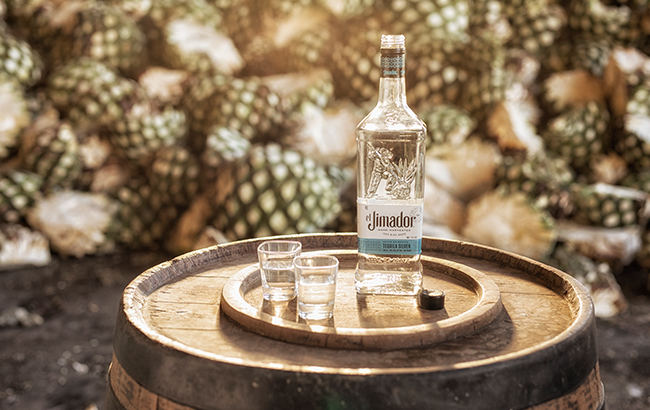 2020: 1.3m
2019: 1.4m
% change: -10.6%
Place last year: 5
Maintaining its position in our ranking and seeing a decline of 10.6% is Brown-Forman's El Jimador Tequila, which saw a 0.1m drop in case sales over the 12-month period.
Ye, Brown-Forman saw sales return to growth in the fourth quarter of its 2021 fiscal year, with a full-year sales rise of 3%.
4. Hornitos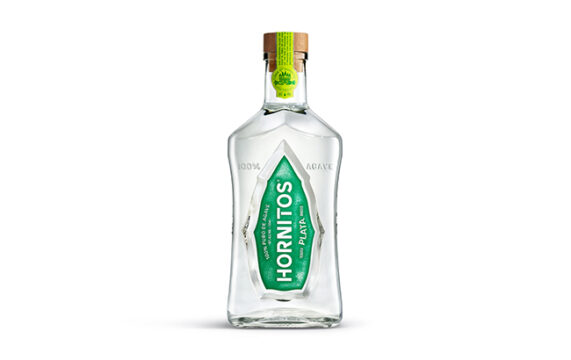 2020: 1.6m
2019: 1.3m
% change: 16.4%
Place last year: 6
With an impressive 16.4% rise in growth, Beam Suntory's Hornitos claimed the fourth spot in our ranking. The 2019 Brand Champion witnessed sales rising from 1.3m to 1.6m.
Earlier this year, the Tequila brand collaborated with League of United Latin American Citizens (Lulac) to develop a community outreach kit to increase the rate of Covid-19 vaccinations among Latinos.
Hornitos also entered the ready-to-drink sector with the launch of its Tequila Seltzer line in March 2021.
3. Don Julio
2020: 1.8m
2019: 1.7m
% change: 4.0%
Place last year: 4
Diageo-owned Don Julio was last year's Brand Champion. The Tequila has experienced double-digit growth for the past few years and registered an approximate 100,000-case boost in sales in 2020.
Last year, Monica Michel, global Tequila and Don Julio brand director, claimed that the brand has maintained "the same process and quality since it was created by Don Julio Gonzalez over 70 years ago".
2. Patrón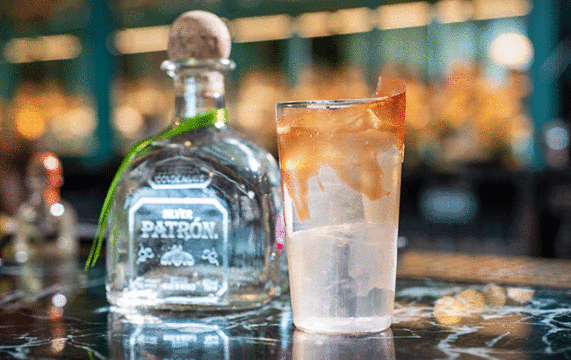 2020: 3.1m
2019: 2.8m
% change: 10.8%
Place last year: 2
Bacardi-owned Patrón Tequila has continued to hold onto second place in our ranking of best-selling Tequilas, regardless of a 10.8% growth increase and 0.3m boost in case sales.
Earlier this year, president and chief operating officer Patrón Mauricio Vergara claimed there was a "big emphasis" for the brand to lead the global expansion of Tequila.
The Tequila brand recently shortlisted 30 UK bartenders for the Patrón Perfectionists Cocktail Competition 2021/2022, and is calling on consumers to help select the top 10 finalists.
1. Jose Cuervo
2020: 7.3m
2019: 7.3m
% change: 0.4%
Place last year: 1
After bagging the top position in our ranking for the past number of years, Becle's Jose Cuervo has accomplished this again with its portfolio of Tequilas, resulting in a 0.4% rise in sales in 2020.
In August last year, the brand launched Playamar, a range of Tequila-based hard seltzers. Earlier this year, Jose Cuervo expanded the availability of its Playamar hard seltzers throughout the US and added two new flavours to the range: mango and black cherry.
Learn more about the brand's journey to global growth through this history of Jose Cuervo.