Top six best-selling Tequila brands
The Tequila category continues to witness soaring sales, boosted by an influx of famous faces. We present the brands at the top of the leaderboard.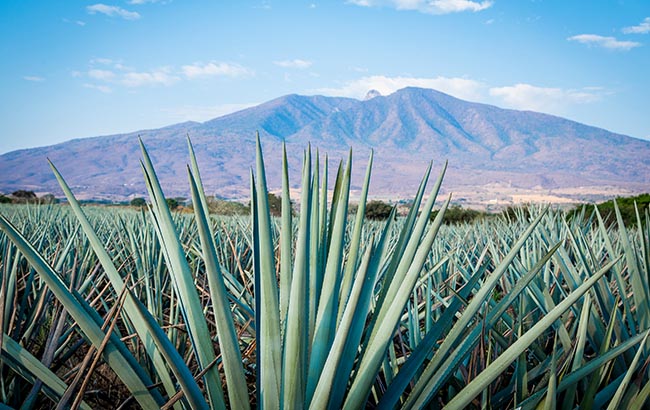 Tequila has become a category awash with celebrity associations – Chris Noth, Dwayne 'The Rock' Johnson and Justin Timberlake all own significant stakes in Tequila brands.
When it comes to million-case brands, the Tequila category is small with only a handful of brands selling huge volumes annually.
The Tequila and mezcal sector posted a healthy 6.6% volume growth, according to Euromonitor, with nearly all million‐case‐selling brands in growth, except for one.
Following our recently published Brand Champions 2020 report – an in-depth analysis of the brands selling more than one-million cases annually – here, we run through the world's best-selling Tequila brands on the market today.
Click through the following pages to discover the six best-selling Tequila brands, listed in order of their nine-litre case sales.
Data is listed to one decimal place for ease of reading, but the percentage changes are based on the full data supplied to The Brand Champions 2020.
6. Hornitos
2019: 1.3m
2018: 1.3m
% change: 6.4%
Place last year: 6
Last year's Tequila Brand Champion, Hornitos, grew 6.3% to 1.3m cases – the brand's fifth consecutive year of growth.
Owned by Beam Suntory, the company's Tequila portfolio also includes Sauza, El Tesoro, Tres Generaciones and 100 Años. 
Hornitos is edging closer to overtaking its nearest competitor, El Jimador Tequila.
5. El Jimador
2019: 1.4m
2018: 1.3m
% change: 6.0%
Place last year: 5 
Maintaining its fifth place is Brown-Forman's El Jimador Tequila, which grew 6% to 1.4m cases last year.
In Brown-Forman's six month period ending 31 October 2019, El Jimador increased sales by 8%, while its stablemate, Herradura, grew by 21%.
US firm Brown-Forman also owns the Pepe Lopez Tequila brand.
4. Don Julio
2019: 1.7m
2018: 1.5m
% change: 14.5%
Place last year: 4
This year's Tequila Brand Champion, Don Julio, witnessed the largest growth among our million-case brands. The Diageo-owned brand grew 14.5% to 1.7m cases in 2019 and has experienced double-digit growth for the past few years.
In the group's final six months of 2019, Don Julio grew organic net sales by 26%, boosted by the US, Latin America and the Caribbean. In the US, Diageo said the brand "continued its media investment to drive awareness and strengthen its authenticity positioning".
Last year, Don Julio released its second Scotch-influenced expression ­– a reposado Tequila finished in casks that previously held Lagavulin single malt.
3. Sauza
2019: 2.2m
2018: 2.7m
% change: -17.0%
Place last year: 2
Dropping down to third place on our best-selling Tequila list is Beam Suntory's Sauza brand. After several years of stagnant sales, Sauza fell a huge 17% to 2.2m cases – the only brand to decline among the category's million-case sellers.
Earlier this year, Beam Suntory extended its distribution partnership with Southern Glazer's Wine & Spirits to include nine new markets in the US. As a result, this year could see Beam Suntory boost sales for its Sauza and Herradura brands in the US market.
2. Patrón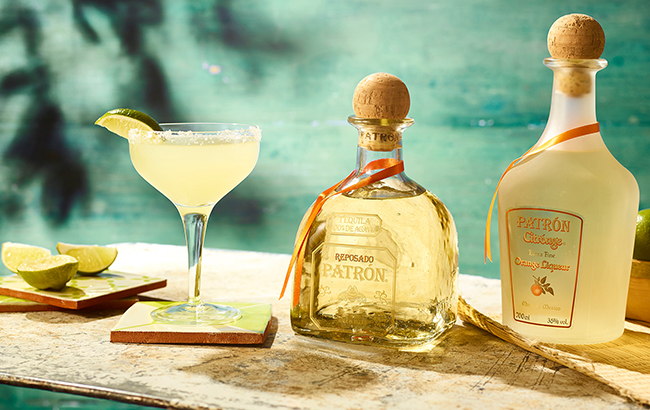 2019: 2.8m
2018: 2.5m
% change: 11.6%
Place last year: 3
Securing the position of second biggest-selling Tequila brand in the world for the first time is Patrón, which grew a healthy 11.6% last year to 2.8m cases. It's growth was likely helped by its new owner, Bacardi, which snapped up the brand in April 2018 for an eye-watering US$5.1 billion. Last year was the brand's first full year under Bacardi's ownership.
The brand had an extremely active 2019 with new products, marketing campaigns and cocktail competitions. Last year, Patrón released its oldest bottling to date and partnered with cocktail bars around the world to highlight the importance of sustainability.
The brand also opened its Francisco Alcaraz Barrel Room, which increased storage capacity to more than 20,000 barrels.
1. Jose Cuervo
2019: 7.3m
2018: 6.7m
% change: 9.0%
Place last year: 1
Becle‐owned Jose Cuervo posted sales growth of 9% to retain its place as the top‐selling Tequila. The brand is miles ahead of its new competitor, Patrón, at 7.3m cases.
Last year, Jose Cuervo launched a new multi-year, multi-million-dollar campaign to celebrate the brand's 250-year history, called Father of Tequila.
The brand also created a limited edition bottle design for its Silver and Reposado expressions to celebrate Dia de Muertos (Day of the Dead).
The end of 2019 saw Jose Cuervo ramp up its sustainability efforts with the launch of a biodegradable drinking straw made from upcycled agave fibres as part of a new campaign.
To read the fascinating history behind the family-owned Tequila maker, click here.