The world's best-selling vodka brands
While the pandemic took its toll on certain categories, vodka remained resilient with some of the world's biggest brands growing volumes. We present the million-case sellers at the top of their game.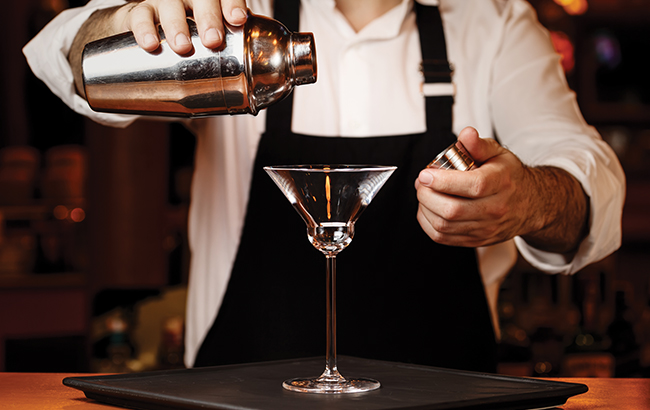 As categories such as Indian whisky, Scotch and gin faced a torrid year for their biggest brands, vodka was a shining star in our latest Brand Champions report. The growth in vodka could be due to the boom in at-home cocktails during the pandemic.
The majority of vodkas in our top 10 list reported increases, with only three brands declining in 2020.
Of particular note was Pernod Ricard's Absolut brand, which fell from its second place spot for the first time in five years after witnessing a double-digit drop. The world's biggest-selling vodka brand also saw its volumes take a tumble.
After publishing our full Brand Champions 2021 report earlier this month, we've rounded up the top 10 biggest-selling vodka brands on the market today.
Click through the following pages to discover the top 10 best-selling vodka brands of 2020, listed in order of their nine-litre-case sales.
Data listed is to one decimal place for ease of reading, but the percentage changes are based on the full data supplied to The Brand Champions 2021 report.
10. Belenkaya
2020: 3.9m
2019: 3.5m
% change: 10.8%
Place last year: N/A
Returning to the 10th position on our best-selling vodka list after four years is Beluga Group's Russian brand Belenkaya.
The vodka was one of three brands to grow by double digits, rising by 10.8% to 3.9m cases last year. The brand could exceed 4m cases for the first time in 2021.
Beluga Group is Russia's largest alcohol company and operates five factories, including the Chugunovsky ethanol plant. In 2020, the company's revenue rose by 23% to 63 billion Russian rubles (US$871.9m).
9. Pyat Ozer
2020: 4.1m
2019: 4.3m
% change: -4.7%
Place last year: 8
After four years of stagnant sales, Pyat Ozer reported its first decline in 2020, falling by 4.7% to 4.1m cases. The brand fell by one place on our list to take the ninth spot.
The brand, owned by Alcohol Siberia Group, is available in 55 markets and is made from water drawn from the Taiga lakes. The Pyat Ozer range features three variants: Classic, Special and Premium.
8. Soplica
2020: 4.3m
2019: 4.2m
% change: 1.9%
Place last year: 10
Roust's Soplica brand has been growing steadily for the last five years, with the vodka reporting a 1.9% increase in 2020.
Soplica is Poland's top-selling flavoured vodka, according to Roust, which also owns Żubrówka, Russian Standard and Talka.
Earlier this year, Roust launched its own distribution company in the UK. The company has partnered with Paragon Brands to manage distribution in wholesale and on-trade channels.
7. Svedka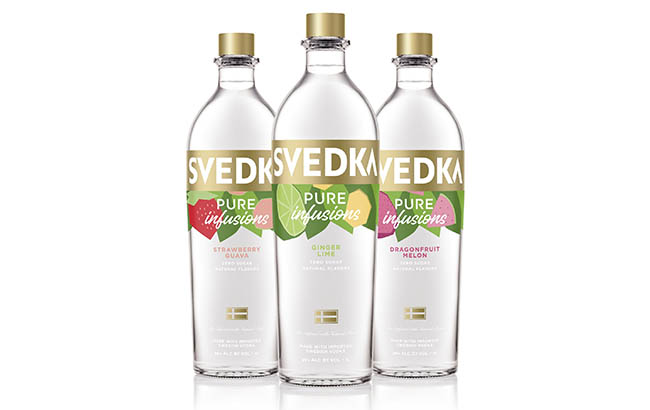 2020: 4.7m
2019: 4.5m
% change: 4.6%
Place last year: 7
Constellation Brands' Svedka vodka maintained its seventh place spot, rising by 4.6% to 4.7m cases in 2020.
Over the past year, Constellation released three canned Svedka vodka-based sodas in three flavours, each with an ABV of 8%, along with a zero-sugar flavoured range. The firm also recently unveiled a Cherry Limeade flavour ahead of the summer.
Jaymie Schoenberg, vice-president of marketing, Svedka, told The Spirits Business earlier this year that the company will continue to focus on new innovations for 2021.
She said: "Innovation is core to Svedka vodka's DNA, with a proven track record of introducing unique flavours that have become consumer favourites. In fact, Svedka fusion flavours maintain strong growth and leading positions in the category year over year."
6. Nemiroff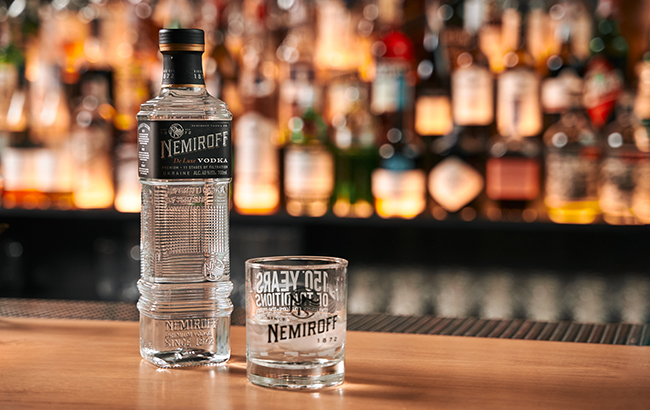 2020: 5.1m
2019: 4.3m
% change: 18.3%
Place last year: 9
This year's Vodka Brand Champion, Nemiroff, climbed three places to secure the sixth position on our list.
The brand returned to growth last year, rising by an impressive 18.3% to surpass 5m cases for the first time.
Nemiroff attributed part of its success, particularly during the fourth quarter of 2020, to the revamping of its entry‐level range.
In October last year, Nemiroff unveiled a new bottle design for Nemiroff Original, Nemiroff Delikat and Nemiroff Ukrainian Honey. With new fonts, colours and graphic elements, combined with a new square‐based bottle shape, the revamp aimed to depict the brand's history in a modern way.
5. Morosha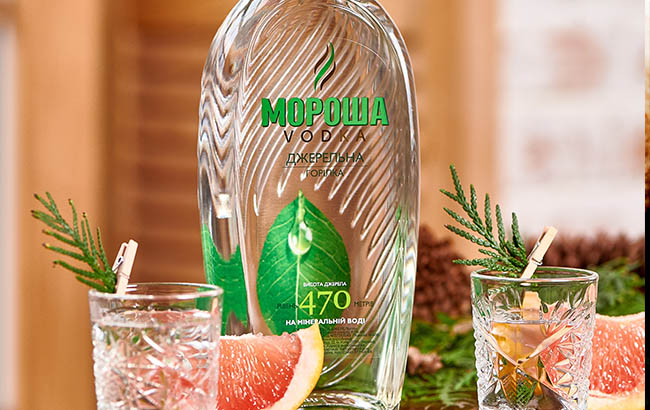 2020: 7.0m
2019: 6.2m
% change: 13.5%
Place last year: 6
Global Spirits' Morosha brand witnessed a remarkable year, growing by 13.5% to hit 7m cases for the first time.
Last year's Vodka Brand Champion climbed by one place to the fifth spot on our list.
Jose Guerrero, director of sales at Global Spirits, told The Spirits Business last year that it was "planning to take Morosha to a new level" in 2020, including the launch of several new products and concepts.
4. Absolut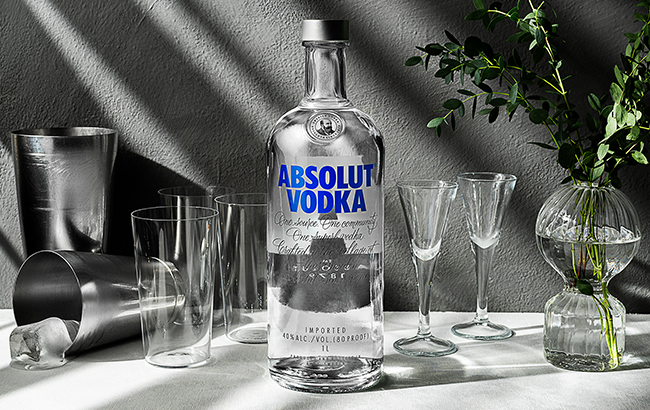 2020: 9.6m
2019: 11.2m
% change: -14.1%
Place last year: 2
It was a tumultuous year for Pernod Ricard-owned Absolut, which reported the largest drop among our top 10 vodka brands.
The vodka slumped by 14.1% to 9.6m cases in 2020, its lowest sales in five years.
According to Pernod Ricard's fiscal 2020 sales, Absolut faced a 'challenging year' with overall sales down 11%, but the brand continued to grow in several markets. The brand remained in decline during the group's first nine months of fiscal 2021.
3. Żubrówka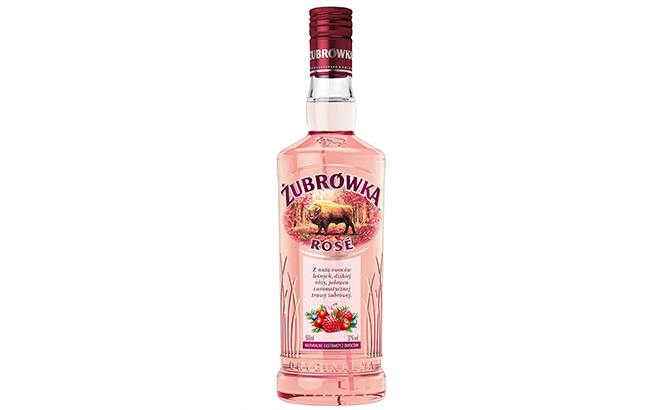 2020: 10.0m
2019: 9.7m
% change: 3.1% 
Place last year: 4
The second Roust brand to make our list is Polish vodka Żubrówka, which hit 10m cases for the first time in 2020 after rising by 3.1%.
The bison grass-infused vodka brand has reported five years of consistent growth.
According to Roust, Żubrówka Biała vodka reported 'excellent growth' in its core markets of France and Germany. The firm also tapped into the lower-ABV trend with the launch of its 32% ABV Żubrówka Rosé spirit drink last year, which witnessed a 'successful' debut in France. The new variant will be rolled out to other markets in 2021.
2. Khortytsa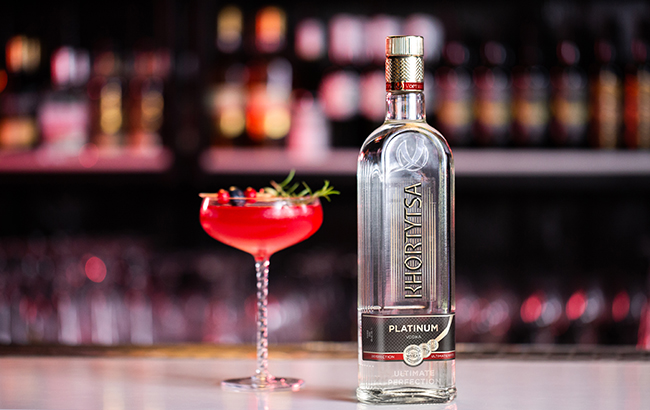 2020: 10.4m
2019: 9.8m
% change: 6.0% 
Place last year: 3
Khortytsa took over the second place spot from Absolut after reaching 10.4m cases last year.
The brand has also witnessed continued growth over the last five years, rising by 6% in 2020.
Owned by Global Spirits, Khortytsa is made from 100% grain alcohol and pure spring water. The vodka undergoes a seven-step filtration process to deliver the 'finest purity and mildness of vodka'.
1. Smirnoff
2020: 23.0m
2019: 25.6m
% change: -10.1%
Place last year: 1
The world's biggest-selling vodka is, of course, Smirnoff. The Diageo-owned brand is miles ahead of its competitors, with 23m cases sold in 2020. Smirnoff faced its second year of decline, however, with a 10.1% drop in 2020.
In the second half of 2020, Diageo's overall vodka sales remained 'broadly flat', with Smirnoff declining by 8%.
The brand had unveiled a raft of innovations over the past year, including several new ready-to-drink (RTD) products.
In April 2020, Diageo created a zero-sugar hard seltzer version of its Smirnoff Red, White and Berry vodka and marked the launch with a reimagined campaign to encourage the world to stay at home during the pandemic. The firm also unveiled a zero-sugar version of RTD brand Smirnoff Ice in the US and released its Smirnoff Seltzer range in the UK.