Smirnoff Seltzer hits UK
As the hard seltzer trend takes the US by storm, Diageo is hoping to replicate its success in the UK with the launch of Smirnoff Seltzer.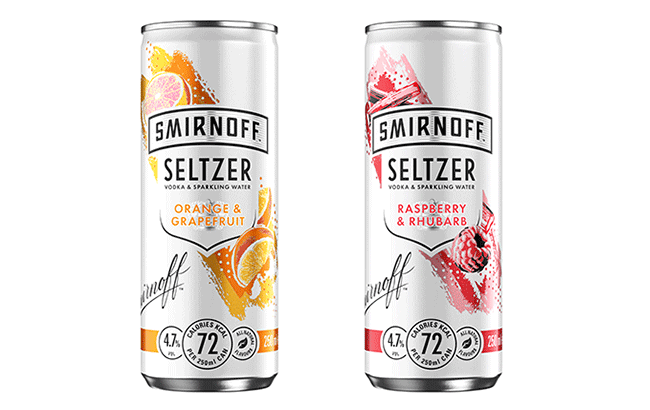 Available from off-trade outlets in the UK from June, Smirnoff Seltzers are a mix of Smirnoff No.21 Premium Vodka, sparkling water and natural fruit flavours.
The range will initially launch with two flavours: Smirnoff Seltzer Raspberry and Rhubarb, and Smirnoff Seltzer Orange and Grapefruit.
The seltzers will come in 250ml cans with an ABV of 4.7%. They will be priced at RRP £1.80 (US$2.30) per can.
Sarah Shimmons, global marketing director for Smirnoff, said: "Smirnoff has a long legacy of innovation, so we're thrilled to bring the new range of seltzers to the UK.
"After seeing the trend of hard seltzers roar in the US, we're delighted to offer consumers refreshing tasting Smirnoff Seltzers, at 72 calories per 250ml serving. We are excited to launch in the UK, just as the summer begins."
The ready-to-drink (RTD) category was the fastest-growing alcohol category in 2019 due to the rise of hard seltzers, according to IWSR Drinks Market Analysis