Courvoisier and Pusha-T to open US pop-up
By Owen Bellwood
Beam Suntory-owned Courvoisier Cognac has partnered with American rapper Pusha-T to open its Maison Courvoisier activation in Chicago this weekend.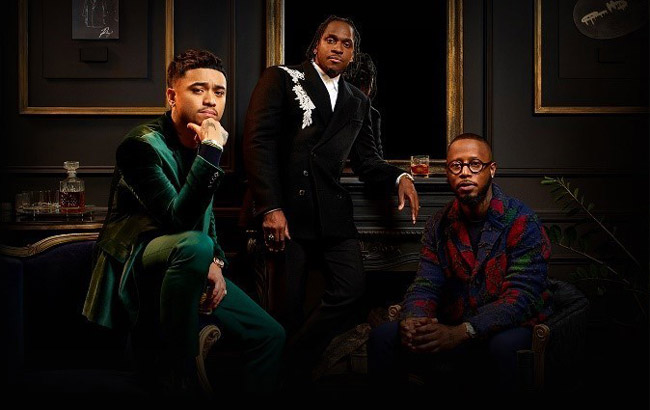 Opening on Saturday 15 February, Maison Courvoisier is said to be an immersive experience that "pays homage to the brand's château in France". To create the activation, Courvoisier partnered with artists across music, fashion, art and culture.
"We're excited to open the doors to Maison Courvoisier, as it brings our château in France and portfolio of award-winning liquid to our fans in a modern and interactive way," said Stephanie Kang, senior marketing director for Courvoisier.
"The event also embodies our core value that success is best shared and allows us to give these creative innovators the opportunity to honour their favourite artisans and their work."
Multi-platinum rapper Pusha-T curated the first instalment of Maison Courvoisier in Chicago, which incorporates work from fashion designer, Rhuigi Villaseñor, and contemporary artist, Al-Baseer Holly.
Fans who visit the event will be able to sample the latest offerings from Courvoisier, while experiencing live performances, interactive art galleries, fashion exhibits and more. The pop-up will also showcase a capsule collection from Villaseñor and Holly.
Pusha-T said: "Beyond music, I am passionate about fashion and art, so I'm proud to collaborate with Courvoisier to highlight two of my favourite creators.
"I've been a fan of Rhuigi and Al-Baseer for years, and I'm excited to be able to highlight their success through Maison Courvoisier."
Maison Courvoisier's Chicago event will be the first in the series of activations taking place throughout 2020, with an experience planned for New York Fashion Week in September. Courvoisier will also take the activation to cities around the US such as Los Angeles, Chicago, Detroit, Miami, Atlanta, Washington, Houston and Philadelphia.