Top 10 spirits launches in January 2021
By Nicola Carruthers
From Ardbeg's oldest permanent Scotch to Teeling's final Brabazon bottling, there were a number of new products for spirits fans to get excited about at the start of the year.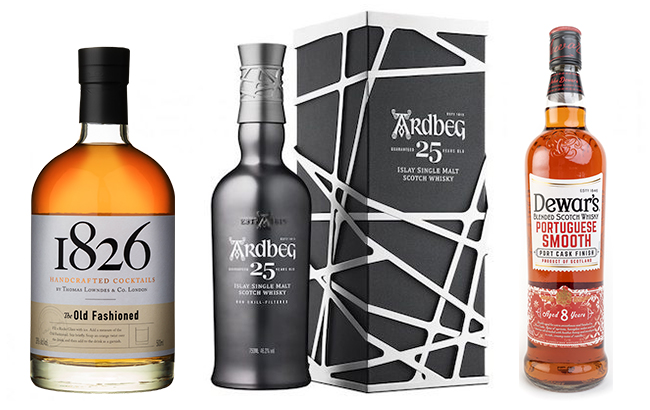 As we entered 2021, spirits producers unveiled their latest product innovations to attract new drinkers.
The ready-to-drink sector welcomed two Moskovskaya Vodka-based hard seltzers, while Edrington-Beam Suntory UK revealed a new bottled cocktail range.
Meanwhile, whisky dominated our roundup with line extensions from Islay single malt Ardbeg, Ezra Brooks Bourbon and Scotland's Stirling Distillery.
Cask finishes also played a key role for blended Scotch Dewar's and Ireland's Teeling, which both unveiled Port cask-finished bottlings.
Click through the following pages to discover our favourite spirits launches from last month.
Ardbeg 25 Years Old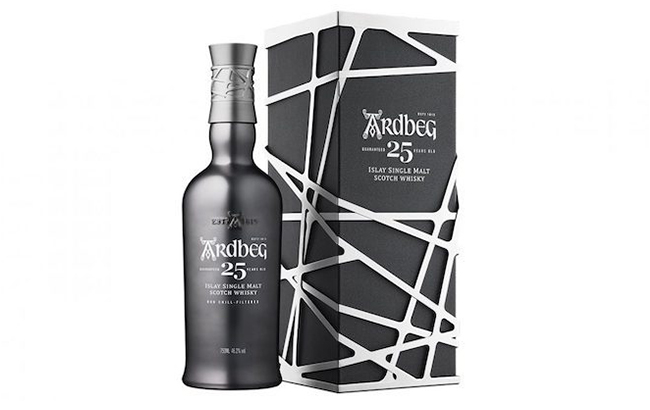 Last month saw the launch of Islay distillery Ardbeg's oldest permanent expression to date – a 25-year-old bottling.
Ardbeg 25 Years Old is a single malt that was distilled in the 1990s before being bottled at 46% ABV after 25 years of maturation.
Although the whisky is part of the brand's core range, it will be available in limited quantities due to its age.
For more information, click here.
Moskovskaya hard seltzers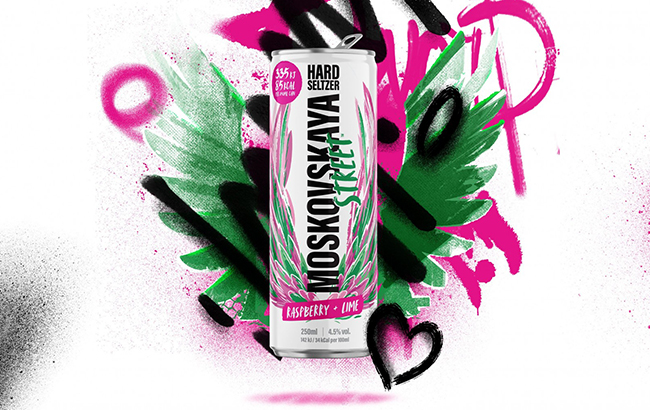 The latest entrant to the burgeoning hard seltzer category was Moskovskaya Vodka, which unveiled two new products in January.
The new canned 250ml hard seltzers come in two flavours: Raspberry and Lime, and Ginger and Mint. Both expressions have an ABV of 4.5% and will initially launch in the UK in early February, followed by the rest of Europe.
The Ginger and Mint variant is made with Moskovskaya Osobaya Vodka, while the Raspberry and Lime is made using Moskovskaya Pink Vodka.
For more information, click here.
Ezra Brooks 99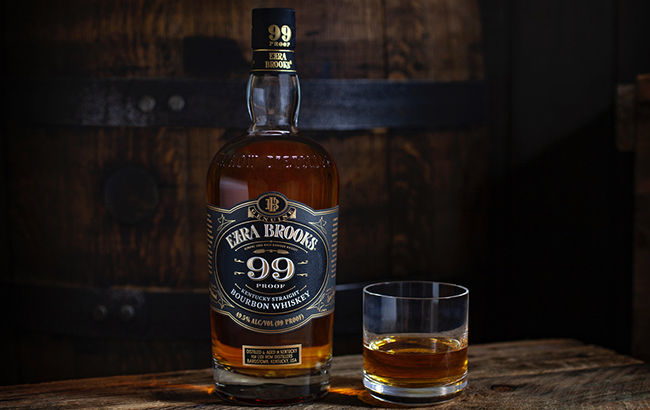 Luxco added a new expression to its Ezra Brooks whiskey range, a 49.5% ABV Bourbon. It is a higher ABV version of the brand core's variant (45% ABV).
The expression has been charcoal filtered and features the brand's signature 'spicy, rye Bourbon mash bill taste'.
John Rempe, master distiller at Lux Row Distillers, said: "With Ezra Brooks 99 our goal was to create a higher-proof Bourbon without sacrificing the rich notes Ezra Brooks is known for."
For more information, click here.
Teeling Brabazon, Series 4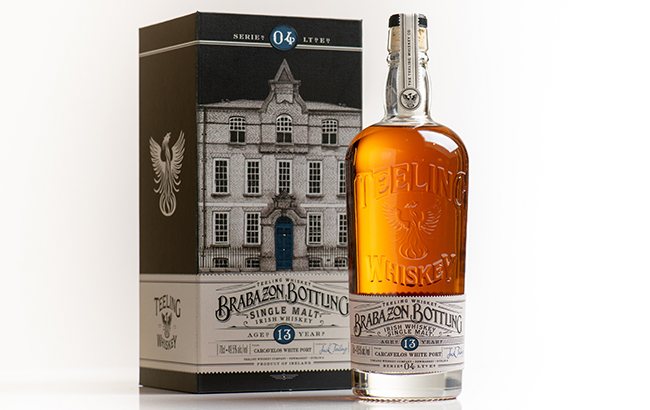 Irish whiskey producer Teeling concluded its wine-focused Brabazon range with the launch of a 13-year-old expression.
The fourth and final bottling in the series was made using barrels that once held Carcavelos, a style of Portuguese fortified wine that dates back to the 18th century,
The rare white Port barrels were filled with Teeling single malt, which was distilled in 2007, and left to mature for more than two years.
For more information, click here.
Dewar's Portuguese Smooth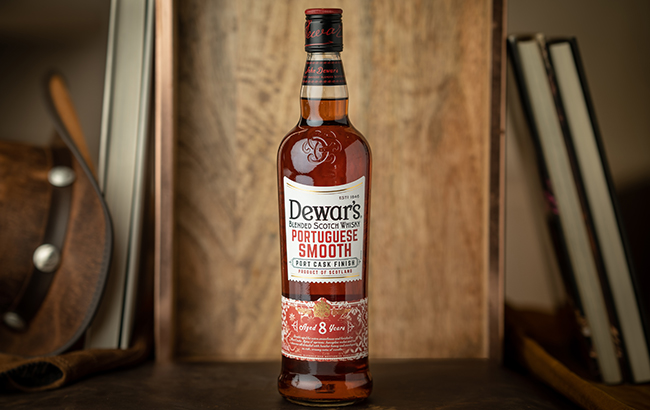 Blended Scotch brand Dewar's also experimented with Port casks last month, adding an eight-year-old bottling to its Cask Series.
Finished in ruby Port casks, the expression is the third release in the range and coincides with the Bacardi-owned brand's 175th anniversary this year.
Dewar's Portuguese Smooth is said to celebrate the two cultures of Portugal and Scotland.
For more information, click here.
Onikishi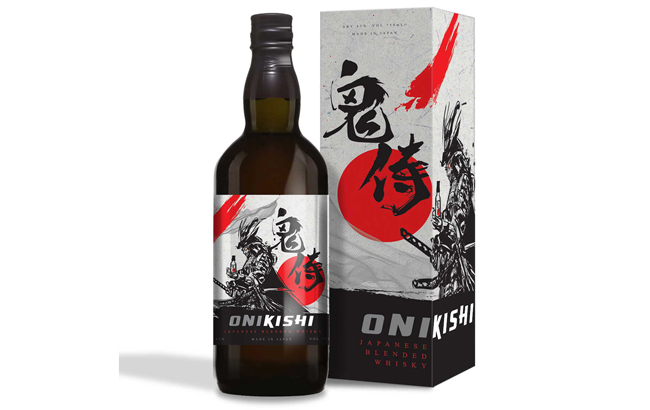 Hong Kong-based Milestone Beverages unveiled its first Japanese whisky last month, called Onikishi.
Onikishi derives its name from the Japanese words 'Oni' meaning demon and 'Kishi' meaning knight. The whisky is made using spirit matured in white oak barrels.
The 43% ABV bottling has woody aromas followed by notes of honey and subtle floral heather.
For more information, click here.
Coalition Whiskey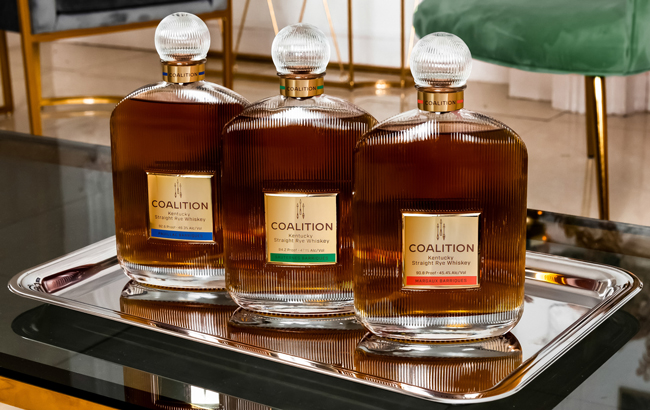 Leonid Yangarber, the former CEO of Russian Standard USA, joined forces with wine expert Ludwig Vanneron and Kentucky Artisan Distillery owner Steve Thompson, to launch Coalition Whiskey last month.
The expression is thought to be the first 100% rye whiskey to be finished in ex-Bordeaux wine barrels. It is available in three five-year-old variants finished in Margaux barriques, Pauillac barriques, and Sauternes barriques.
Thompson said: "While most rye whiskeys use malted barley or added corn, Coalition Whiskey is made completely from rye."
For more information, click here.
1826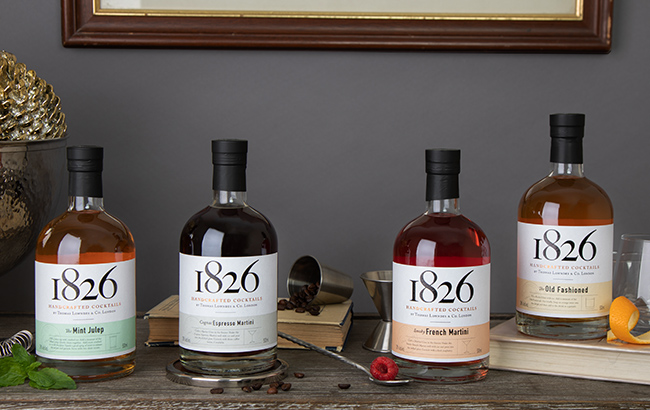 Edrington-Beam Suntory UK expanded its presence in the bottled cocktail market with the debut of 1826.
The 1826 range of ready-to-drink (RTD) products has been launched by Glasgow-based firm Thomas Lowndes, the food and licensing unit of Edrington-Beam Suntory UK.
The line comprises four bottled cocktails: Old Fashioned, Cognac Espresso Martini, Smoky French Martini, and Mint Julep. Each RTD contains five servings and is made using a Beam Suntory spirit as its base.
For more information, click here.
Sons of Scotland whiskies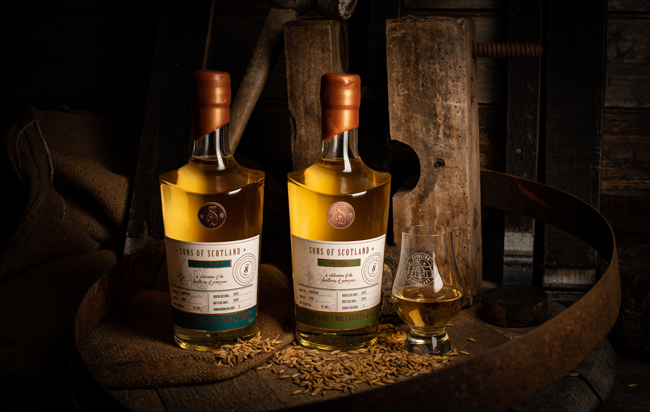 Stirling Distillery revealed its first Scotch whiskies last month under the Sons of Scotland brand.
The two single cask expressions, Sons of Scotland The Cashly and Sons of Scotland The Arngibbon, are named after Stirlingshire distilleries that were operational during the 18th and early 19th century.
Stirling Distillery plans to add two further expressions to the label, using whiskies sourced from Lowland and Island distilleries in Scotland.
For more information, click here.
Beach Bum Rum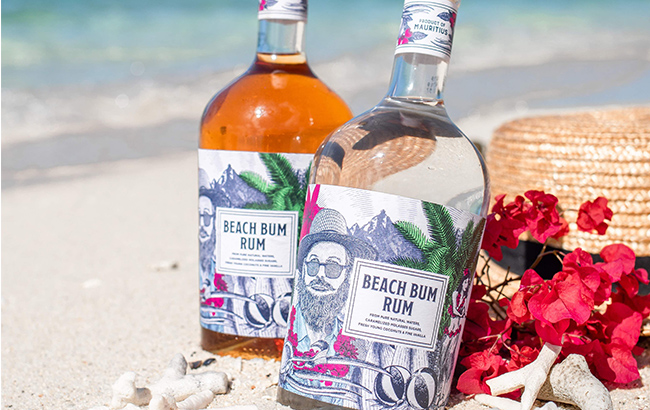 New company Beach Bum Beverages tapped into the growing popularity of rum in the UK with the launch of a new namesake brand.
The Mauritian rum brand consists of two variants: Beach Bum Rum Gold and Beach Bum Rum Silver. The 40% ABV expressions have been made using a combination of column and pot still rums, and have flavours of coconut and vanilla.
Founder David Adamson noted "there was a gap in the market for a fun, modern brand to come out of Mauritius".
For more information, click here.