Ex-Russian Standard exec creates Coalition Whiskey
The former CEO of Russian Standard USA has released the 'first' 100% rye whiskey to be finished in ex-Bordeaux wine barrels, called Coalition Whiskey.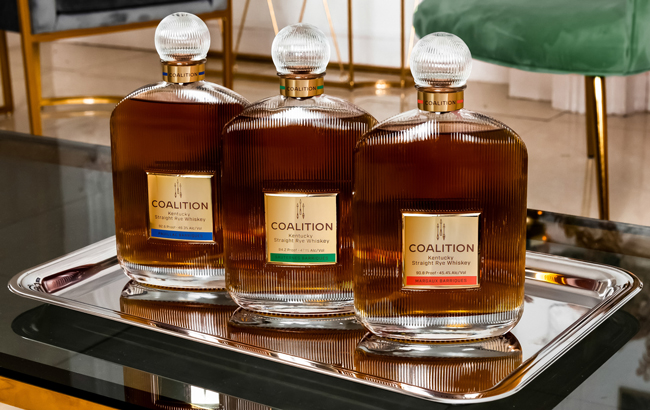 Developed by former Russian Standard USA CEO Leonid Yangarber, alongside Kentucky Artisan Distillery owner Steve Thompson and wine consultant Ludwig Vanneron, Coalition Whiskey is available in three variants finished in ex-Bordeaux wine barrels.
The 100% rye whiskey used to make Coalition comprises a blend of five-year-old rye produced by the Kentucky Artisan Distillery in Crestwood, Kentucky.
Thompson said: "While most rye whiskeys use malted barley or added corn, Coalition Whiskey is made completely from rye. It's a more expensive way to go, but there was truly no other way to create that truly deep, rich and spicy flavour we knew would be the ideal match for our velvety Bordeaux wine barrel finishing."
After maturing in American oak for five years, the whiskey is then transferred to ex-wine casks selected by Vanneron. Coalition has bottled whiskeys finished in Margaux barriques, Pauillac barriques, and Sauternes barriques.
"It took the inspection of nearly 150 barrels just to find the perfect 25 we are using to finish our rye whiskey," Vanneron said.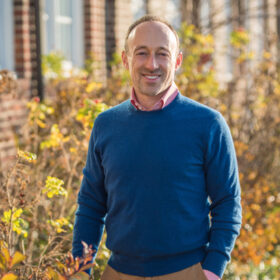 "You have to first start with the best, most voluptuous wines from the finest chateaus in all of France to get the best possible barrels for Coalition Whiskey. Following up to nine months of finishing, each barrel from the separate Bordeaux wine appellations enhances the whiskey in a different, intriguing way."
Coalition Kentucky Straight Rye Whiskey Finished in Margaux Barriques is bottled at 45.4% ABV and features 'delicate and gentle flavours of red fruit and floral aromas'.
The brand's Kentucky Straight Rye Whiskey Finished in Pauillac Barriques has an ABV of 46.3% and flavours of black fruit and spice, while Coalition Kentucky Straight Rye Whiskey Finished in Sauternes Barriques (47.1% ABV) offers 'velvety flavours of dried fruit and honey with an engaging sweet spice'.
Each Coalition Whiskey is priced at US$90.
Yangarber said: "Our goal with Coalition Whiskey is to coax even more flavour out of our 100% rye whiskey. A keen understanding of the science behind rye whiskey served as the foundation for this grand experiment.
"From there, we could use our deep wine knowledge to pick just the perfect Bordeaux wine barrels to gently enhance the handcrafted whiskey. This is a deep, rich rye whiskey like you have never before tasted."