Dewar's debuts Port cask-finished whisky
By Nicola Carruthers
Bacardi-owned Dewar's has released a blended Scotch whisky finished in Port casks as the third expression in its Cask Series.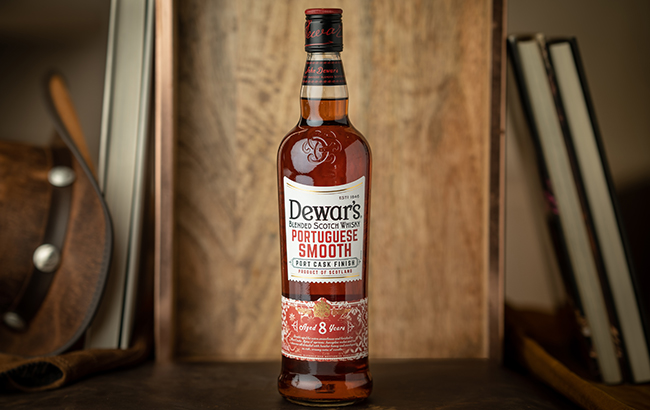 The new Dewar's Portuguese Smooth is an eight-year-old blend finished in ruby Port casks. The release coincides with the brand's 175th anniversary this year.
The whisky is the latest addition to the brand's cask-finished range, which includes Dewar's Ilegal Smooth Mezcal Cask Finish and Dewar's Caribbean Smooth Rum Cask Finish.
Brian Cox, vice president, Dewar's, North America, said: "The whisky category has a certain mythology of its own, replete with traditional conventions. We created the Dewar's cask-finished series to break the mould and evolve those traditions by bringing two product elaboration cultures together – in this case from Scotland and Portugal – to create something richer."
Dewar's Portuguese Smooth has notes of ripe apricots, honeydew melon, red cherries and blackcurrants drizzled with heather honey, and 'rich, creamy' hints of vanilla.
Stephanie Macleod, Dewar's master blender, said: "With its full-bodied yet refined mouthfeel and unique flavour profile – which features subtle notes of stone fruits, dark red fruits and honey – Dewar's Portuguese Smooth is designed to be a veritable celebration of the two cultures of Scotland and Portugal."
Signature serves for the product include a Spiced Tonic Highball, which combines the whisky with aromatic tonic water, or it can be mixed with ginger ale to create a Ginger Highball.
Dewar's Portuguese Smooth is available to buy for RRP US$21.99 per 750ml bottle from wine and spirits retailers across the US.