Top 50 innovative spirits launches of 2020: 50-41
A mezcal-finished Scotch, a range of non-alcoholic apéritifs and three kosher-certified American whiskeys made the first instalment of our top 50 most innovative spirits launches of last year.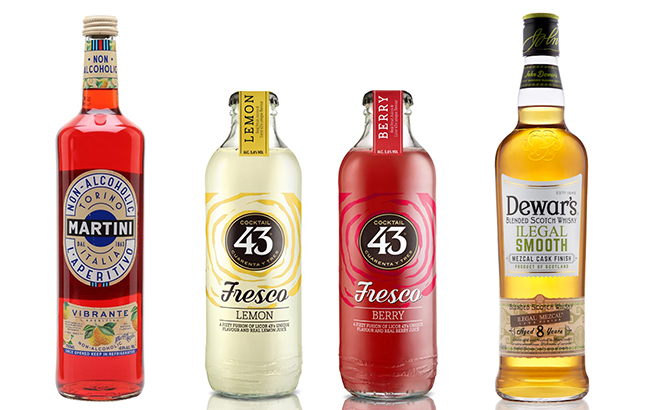 In 2020, producers were as innovative as ever with brands experimenting with cask finishes and moving into new categories.
Among our pick of the most creative spirits were products tapping into trends such as low-alcohol and ready-to-drink, while other brands tested more unusual flavours.
In the first round-up of inventive bottlings as part of The Spirits Business' annual top 50 innovative spirits list, we countdown the game-changing bottlings shaking up their respective categories.
Click through the following pages to see the first part of our top 50 innovative spirits launches of 2020, counting down from 50 to 41.
50. Copperworks Peated Cask Finished Gins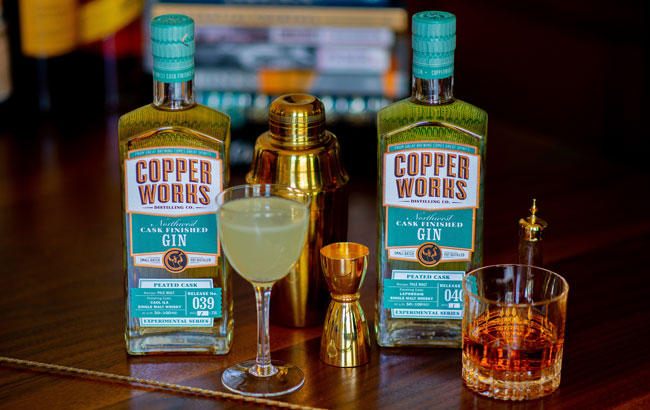 The team at Seattle-based Copperworks Distilling Company continued experimenting with cask finishes last summer when it unveiled two gins matured in casks that previously held peated Scotch whiskies.
Copperworks Distilling Company filled casks from Islay distilleries Laphroaig and Caol Ila with its Small Batch Gin. The Laphroaig cask was left to rest for seven months and the Caol Ila cask was matured for 10 months.
The 50% ABV expressions were released as part of the distiller's Experimental Series of cask-finished gins.
For more information, click here.
49. Martini Non-Alcoholic Vibrante and Floreale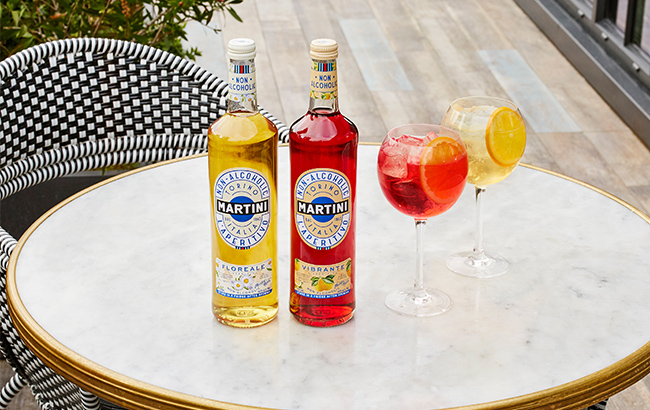 With very few non-alcoholic apéritifs on the market, Martini sought to provide more choice to consumers with a new alcohol-free range.
In March last year, the Bacardi-owned brand released Martini Non-Alcoholic Vibrante and Non-Alcoholic Floreale in the UK.
The zero-ABV expressions are made using the same wines as Martini's vermouths, with the alcohol removed and the leftover liquid infused with "sustainably sourced" botanicals.
For more information, click here.
48. Ketel One Botanical Vodka Spritz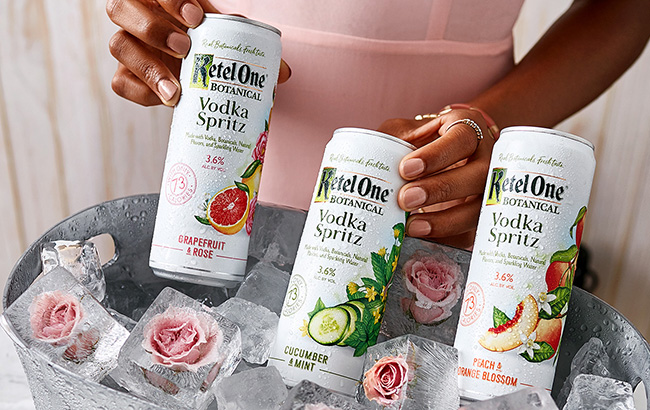 Diageo-owned Ketel One tapped into the trends for low-alcohol and ready-to-drink products with the launch of its canned Vodka Spritz range.
The "first of its kind" Botanical range was released in May 2018. Comprising three flavours – Peach & Orange Blossom, Cucumber & Mint, and Grapefruit & Rose – the range is bottled at 30% ABV and contains just 73 calories per serving.
The RTD range comes in the same three flavours, each with an ABV of 3.6%. The product capitalises on the trend for portable formats, with RTD cocktails up 100% since 2019, according to Nielsen figures cited by Ketel One.
For more information, click here.
47. Mirabeau Rosé Gin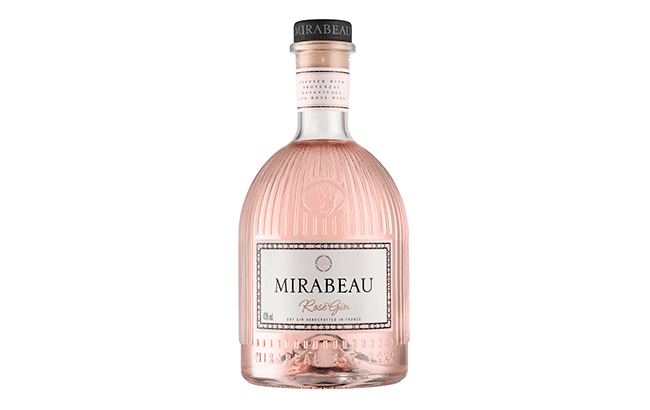 The first spirits venture from Provence wine brand Mirabeau was a pink gin, called Mirabeau Rosé Gin.
Launched in January 2020, the expression was made by extracting grape alcohol from the dealcoholisation process during the production of Mirabeau's lower-ABV rosé wine.
Botanicals used in the gin's production are: juniper, citrus, orris root, angelica root, coriander seed, rose petals, lavender, jasmine, bay, thyme and rosemary.
For more information, click here.
46. Giffard Piment d'Espellete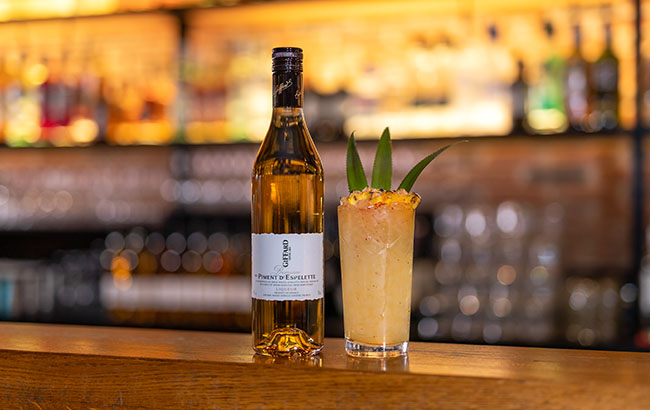 French liqueur maker Giffard debuted its first spicy product in August 2020 – Giffard Piment d'Espelette.
The liqueur is made with Espelette peppers, a mild to medium-hot chilli from the town of Espelette in France. To produce the liqueur, whole Espelette peppers are slowly macerated, along with a touch of dark agricole rum from Martinique.
The liqueur can be served with a variety of spirits or in cocktails. Giffard said the degree of spiciness can be adjusted depending on how much of the liqueur is used.
For more information, click here.
45. Licor 43 Cocktail Fresco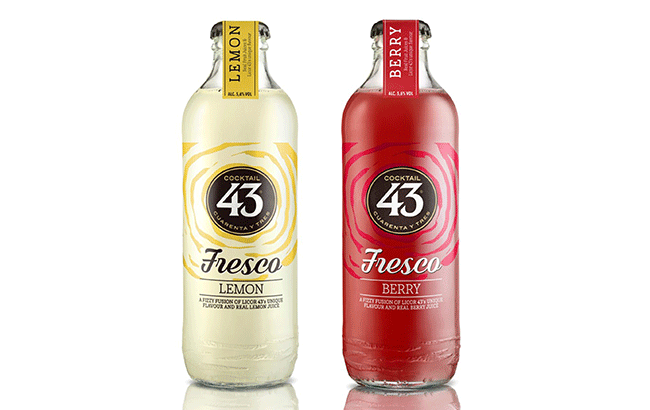 Spanish liqueur brand Licor 43 moved into the ready-to-drink sector last year with a range of bottled cocktails.
The range of 'fizzy fusions' is made by combining Licor 43 Original with real fruit juices. Cocktail 43 Fresco comprises two flavours: lemon and berry.
The expressions have an ABV of 5.6% and were initially launched in the Netherlands, before being gradually rolled out to major retailers.
For more information, click here.
44. Fiorito Limoncello Tonic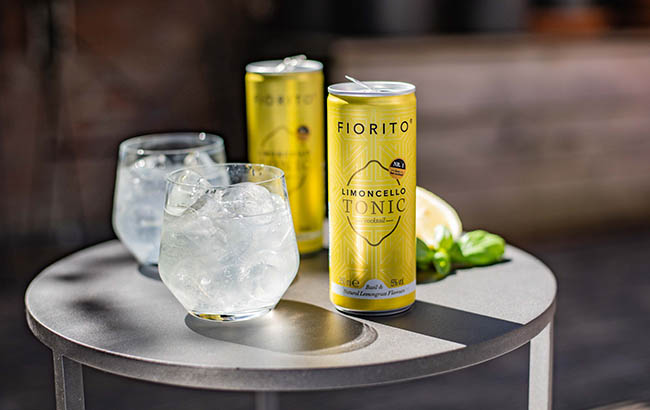 You don't often see limoncello in a can, however spirits producer Fiorito sought to change that, bringing its core limoncello and tonic water to drinkers in a ready-to-drink format.
The Dutch firm's Limoncello Tonic is made with Fiorito Limoncello, tonic water, basil and natural lemongrass.
The 5% ABV product, which was developed with leading bartenders, is best served on a hot summer's day, according to the brand, straight from the cooled can or over ice.
For more information, click here.
43. Redbreast Dream Cask Ruby Port Edition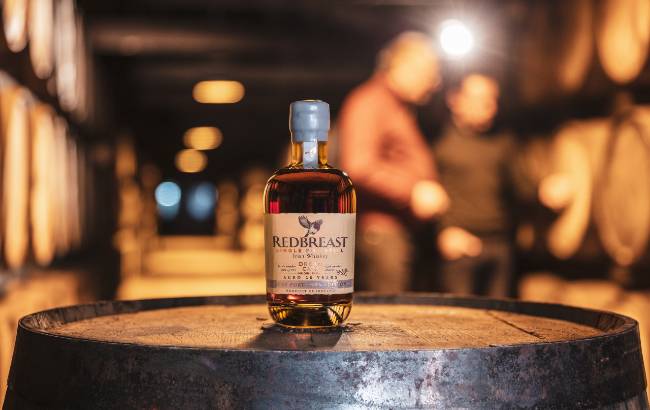 The third Dream Cask bottling from Irish Distillers was Redbreast Dream Cask Ruby Port Cask Edition, which was released on World Whisky Day (16 May). The expression was also the first Redbreast release finished in a single Port cask.
The whiskeys used to create the limited edition Dream Cask were matured for a minimum of 28 years in a mix of ex-Bourbon barrels, an oloroso Sherry butt and a ruby Port seasoned cask. The liquid was then married in the ruby Port cask.
For more information, click here.
42. Dewar's Ilegal Smooth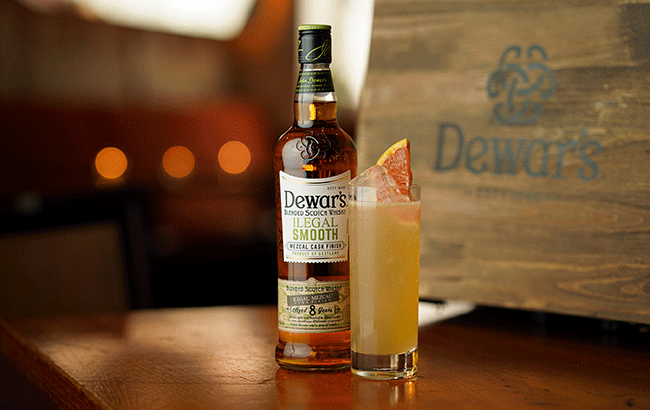 In what is thought to be a first for the Scotch whisky category, blended Scotch Dewar's created a blend finished in Ilegal Mezcal casks.
Dewar's Ilegal Smooth is made by finishing eight-year-old Dewar's, which has already been double-aged, in ex-Ilegal Mezcal casks for one month.
The Bacardi-owned brand released the product after Scotch whisky rules were relaxed to allow Tequila and mezcal casks to be used in maturation, among other new cask types.
For more information, click here.
41. Buffalo Trace kosher-certified whiskeys

Bourbon producer Buffalo Trace released what was described as the first authentic kosher whiskeys in April 2020.
The three kosher-certified whiskeys comprise Kosher Rye Recipe Bourbon, Kosher Wheat Recipe Bourbon and Kosher Straight Rye Whiskey.
Once the whiskey reached its desired age earlier last year, the bottling lines at the Buffalo Trace Distillery were flushed completely beforehand to ensure the liquid was not exposed to any non-kosher spirits.
For more information, click here.