Top 50 innovative spirits launches of 2020: 10-1
Despite everything, 2020 was a fantastic year for new drinks. We unveil the final instalment of our innovative spirits launches of the last 12 months, with one pioneering product taking the top spot.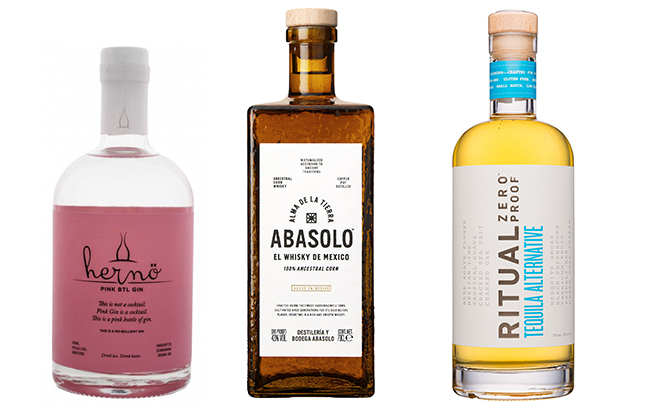 The fifth and final segment of our top 50 innovative spirits launches of 2020 features some of the most experimental products from the drinks sector.
Some of the launches in our list were firsts for their respective categories, while a number of products made great strides to improve their environmental footprints.
From the world's first Grenache gin to a whisky made in Mexico, these were the most creative launches to shake up the spirits world over the last 12 months.
Click through the following pages to see the final part of our top 50 innovative spirits launches of 2020, counting down from 10 to one.
To view 50 to 41, click here.
To view 40 to 31, click here.
To view 30 to 21, click here.
To view 20 to 11, click here.
10. Hand 'Gin'itizer by 58 Gin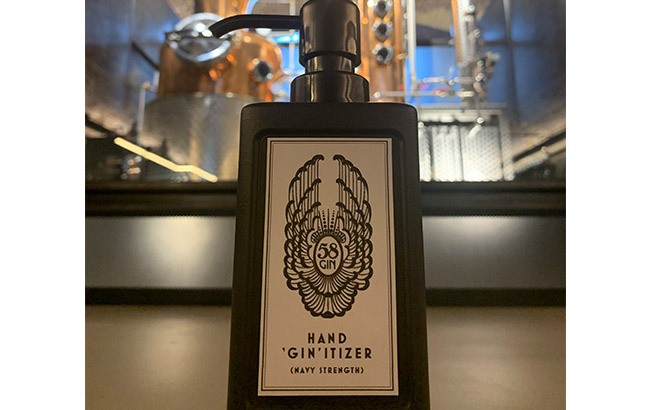 London‐based 58 Gin Distillery swapped spirits for hand sanitiser as the Covid‐19 pandemic hit. The producer's gin‐based hand sanitiser came to light ahead of the annual Benevolent Ball, which took place at the Natural History Museum in London on 12 March.
The move came at a time when hand sanitiser was in short supply nationwide as demand soared amid the pandemic. The disinfectant is made using an 80% alcohol‐based solution, as recommended by the World Health Organization.
58 Gin has since supplied hand sanitiser to the Met Police, NHS trust hospitals and Marie Curie Hospices. Hand 'Gin'itizer by 58 Gin is scented with juniper and citrus oils.
For more information, click here.
9. Twistails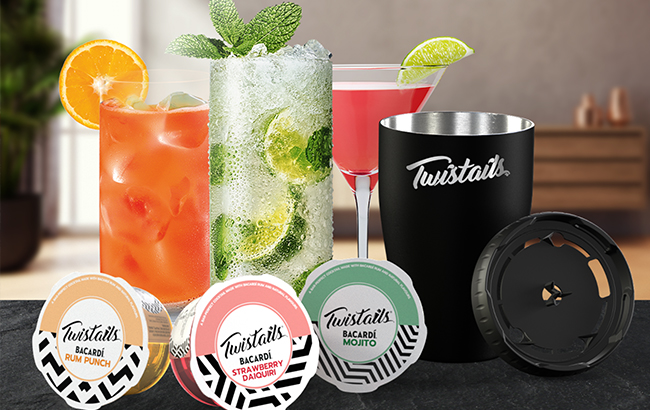 At‐home drinking has grown in popularity during the pandemic and leading producers have been thinking outside the box when it comes to product innovation. In November, Bacardi introduced Twistails pods to 'simplify' the cocktail‐making process at home. Each pod is made with Bacardi Carta Blanca rum and 'natural' flavours.
The starter kit comes with a Twistails shaker, a strainer, two 50ml Bacardi Mojito cocktail pods, two 50ml Bacardi Strawberry Daiquiri cocktail pods and two 50ml Bacardi Rum Punch cocktail pods.
To make a cocktail using Twistails, add water and ice to the Twistails shaker, then attach the strainer and pod of choice, and shake well.
For more information, click here.
8. Never Never Ginache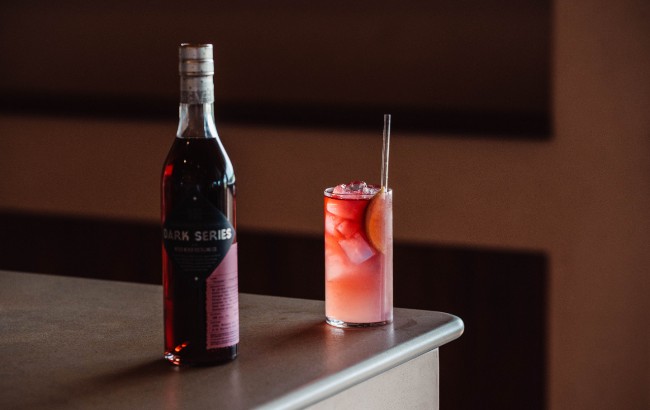 From South Australian producer Never Never Distilling came the world's first Grenache gin, a single estate bottling called Ginache. Ginache is made from the distillery's Never Never Triple Juniper Gin and Grenache grapes from the Chalk Hill Slate Creek vineyard owned by the Harvey family.
The Grenache grapes used in Ginache were harvested in March 2020 from the Harvey family's plot. Bottled at 38% ABV, tasting notes include aromas of rose petals, cinnamon and fresh raspberries, which lead to strawberry coulis, cranberry sauce, Pink Lady tannin, and a sweet and spicy flavour profile on the palate.
Ginache was part of the distillery's Dark Series, and comprised 2,500 bottles.
For more information, click here.
7. Abasolo Mexican Whisky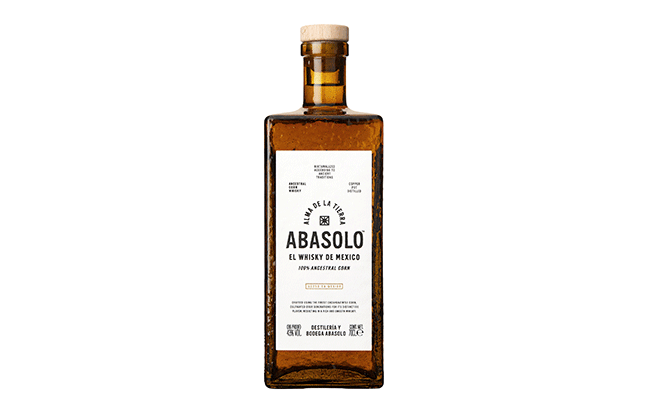 As the new world whisky category generates global interest, attention has turned to Sweden, Australia and Taiwan as up‐and‐coming distillers prove their worth. But so far, little has been said about whisky from Mexico – until Abasolo Mexican Whisky burst onto the spirits scene in June 2020.
Abasolo became the first Mexican whisky to launch in the UK and is made from 100% Mexican Cacahuazintle corn. After going through a double distillation, the whisky is matured in new toasted casks and used oak casks.
The whisky is made at the Destilería y Bodega Abasolo, the 'first' purpose‐ built whisky distillery in Mexico. Perched 7,800 feet above sea level, the distillery was co‐founded by master distiller Dr Iván Saldaña.
For more information, click here.
6. Ritual Tequila Alternative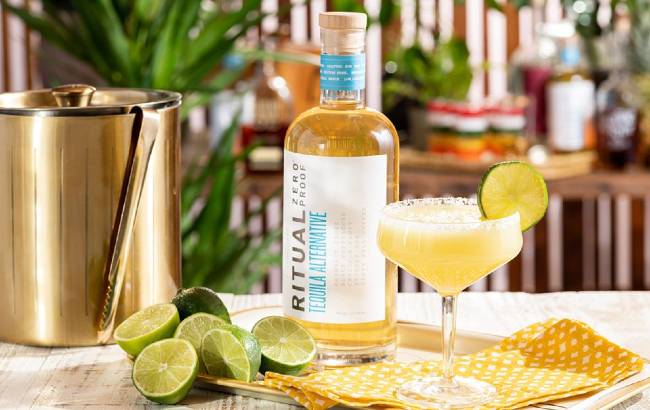 Tequila is one of today's hottest categories, so to create an option for those wanting the flavour of the agave‐based spirit without the alcohol, Ritual Zero Proof came up with a solution.
Non‐alcoholic 'spirits' brand Ritual Zero Proof launched alcohol‐free Tequila Alternative last April, designed specifically to be mixed in a classic Margarita cocktail. Ritual Tequila Alternative was made using a variety of botanicals, each chosen to replicate the taste and mouthfeel of Tequila.
Marcus Sakey, founding partner and chief brand officer of Ritual Zero Proof, said at the time of the launch: "Since our launch less than a year ago, we've received so many requests for a natural, zero‐proof offering that mimics the flavour and experience of Tequila. We're so proud we can deliver on that feedback."
For more information, click here.
5. Bullard's Eco-Refill Pouches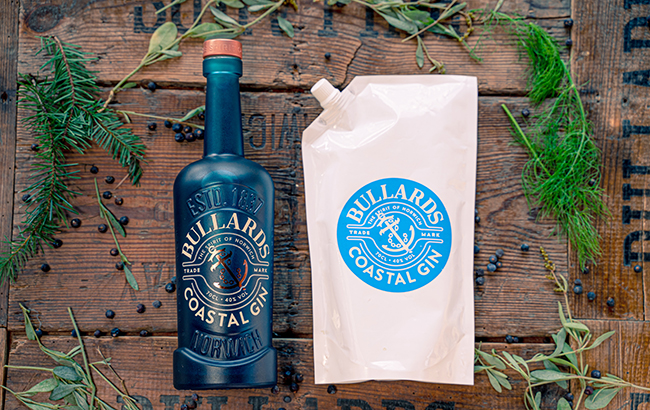 In February 2020, just before the pandemic struck, Bullard's Spirits unveiled its eco‐pouch project. Spanning its entire gin portfolio, the eco‐refill pouches are able to hold a full‐sized 700ml bottle of gin, and are delivered in a letterbox‐friendly cardboard box.
Bullard's Spirits said the launch helped the brand quickly adapt to direct‐to‐consumer sales as lockdown measures escalated. The empty pouch can be easily recycled once decanted into an original Bullard's Gin bottle by simply popping them in the post without the need for a stamp.
Bullard's said the reason it asks consumers to return the pouches is because two thirds of all plastic waste in the UK is not properly recycled.
The pouches can be ordered across the entire Bullard's range of spirits, including Bullard's Coastal Gin, which launched in September 2020.
4. Koskenkorva Vodka Climate Action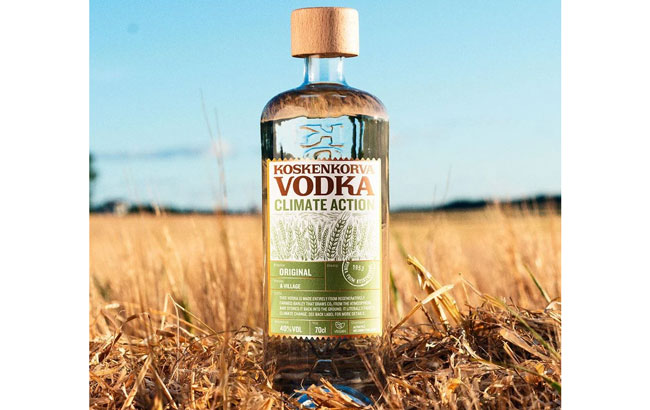 The environmentally friendly Koskenkorva Vodka Climate Action was a collaboration between brand owner Altia, farmer Jari Eerola and the Baltic Sea Action Group. A first of its kind, the vodka uses regeneratively farmed barley, a process that transforms agricultural fields into stores of atmospheric carbon.
Regenerative agriculture is a cultivation method that aims to convert fields from emission sources into carbon sinks, which can ease the effects of climate change. It involves improving soil quality to increase the amount of atmospheric carbon that can be captured, while enabling better crops and reducing land erosion.
Pekka Tennilä, CEO of Altia, said at the time of the launch: "We don't want to do our work at the expense of our planet. Sustainable barley farming is one of the ways we aim to honour this goal, as barley cultivation is one of the major factors contributing to the carbon footprint of our products."
For more information, click here. 
3. Hernö Pink Btl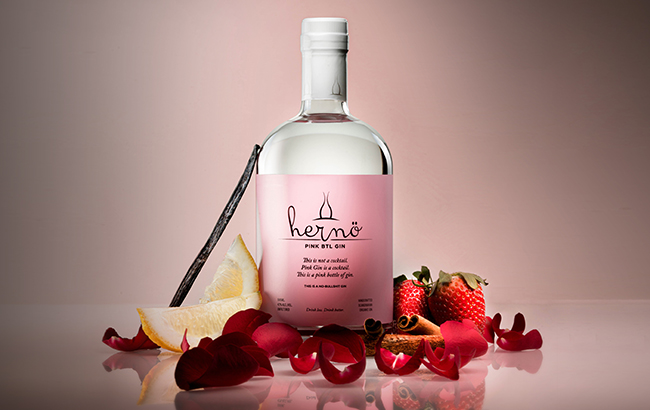 Pink gin has been all the rage in recent years, but Swedish producer Hernö took a different approach with Hernö Pink Btl. Released in April, the London Dry expression is made with rose petals and strawberries and is described as a 'pink bottle of real gin'.
The producer said 'pink gin' does not exist as a product, according to European alcohol rules, and wanted to highlight the true meaning behind the term. Hernö said 'pink gin' is a classic cocktail, made by mixing gin with Angostura Bitters.
As such, Hernö Pink Btl 'is a statement to clarify the regulations and stay true to the tradition of gin'. Hernö Pink Btl contains more juniper than any of the brand's other products.
It is made with organic botanicals, including coriander seeds, cassia bark and black pepper.
For more information, click here.
2. Nàdar Gin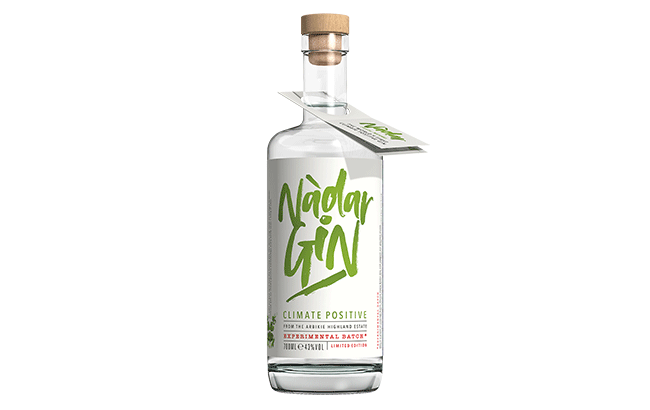 The 'world's first climate‐positive gin' was how Arbikie Nàdar was described when it launched in February 2020. Created by Scottish field‐to‐bottle distiller Arbikie, the 43% ABV gin was the result of a five‐year project to create an expression that avoids more carbon dioxide emissions than it creates.
Arbikie uses peas to make the carbon‐neutral gin, which has a carbon footprint of ‐1.54kg of CO2 e (carbon dioxide equivalent) per 700ml. Nàdar was created through master distiller Kirsty Black's PhD studentship between Abertay University and The James Hutton Institute, which are both based in Dundee, Scotland.
Black said at the time: "Peas are a part of a unique set of plants known as legumes that are able to source nitrogen, which is critical for plant growth, from the air. This removes the need for synthetic nitrogen fertilisers and, therefore, avoids the negative environmental impact its production and use has on our waterways, air and soils."
Arbikie said peas benefit the ecosystem by improving soil quality and offsetting synthetic nitrogen fertiliser needs of other crops that follow peas in the crop rotation.
For more information, click here.
1. Archie Rose Hunter Valley Shiraz Spirit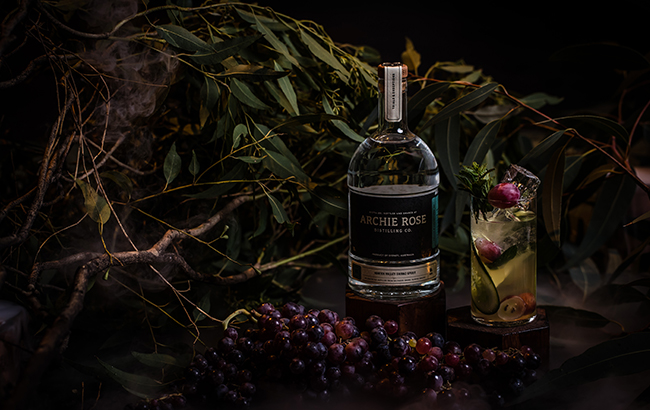 At the start of 2020, the news was awash with reports on the devastating Australian bushfires. Homes were lost, wildlife was decimated and livelihoods were affected. Wine growers felt the repercussions of the wildfires enormously, with many crops lost due to smoke taint.
Australian producer Archie Rose Distilling Co is located in Rosebery, Sydney, just 5km from the Hunter Valley wine region, and has gathered a keen following for its portfolio of whisky, gin, vodka, rum and limited edition bottlings. Spurred by the company's ethos of supporting local producers, Archie Rose was inspired to partner with eight smaller growers in the Pokolbin, Broke Fordwich and Upper Hunter sub‐regions of Hunter Valley, and bought more than 50 tonnes of tainted grapes to create Archie Rose Hunter Valley Shiraz Spirit.
"Archie Rose has a strong ethos around supporting local producers and growers, a penchant for innovative collaborations, along with team members with strong ties to the Hunter Valley grape harvest write‐off due to Australia's devastating 2019/2020 bushfires," said Will Edwards, Archie Rose founder. "We therefore conceived the idea of a series of brandy‐related spirits to assist growers who suffered significant crop and income loss as a result of bushfire smoke taint."
Hunter Valley Shiraz Spirit is an eau‐de‐vie distilled from smoke‐ tainted grapes. The production process was complex, to ensure none of the smoke taint from the grapes ended up in the final spirit.
Archie Rose used traditional Cognac production methods to create Hunter Valley Shiraz Spirit, taking up to five distillation cuts in the spirit distillation, with two recycled into the wash distillation, plus three cuts in the wash distillation, and one cut that was recycled into a subsequent wash distillation. The result was a 'uniquely tropical fruit character' with a 'stunning creaminess and mouthfeel'.
On 21 May, Archie Rose released 1,000 bottles of the eau‐de‐vie, which sold out by the end of the week – including the presale of 100 bottles of the future Hunter Valley Shiraz Brandy, which will be launched in four years.
"We're both proud of this spirit, but most importantly also really happy that we were able to contribute in a small way to generating income for small growers in a tough time and to raising awareness of their excellent fruit," Edwards added. "We strive to work with local producers who focus on sustainable production and understand the impact of their growing, harvesting and processing methods, rather than working with the ingredients that are commoditised en masse.
"Our spirits will always hero the ingredients and provenance of these growers, providores, foragers and regions."