Top 10 best-selling rum brands
By Nicola Carruthers
The rum category had an active 2019 with a flurry of flavoured line extensions and playful marketing campaigns. We analyse the performance of the sector's biggest brands.
The rum category witnessed a small uplift in volume in 2019, growing by 0.4%, according to Euromonitor figures. UK drinkers are a big fan of the spirit, with sales topping £1 billion (US$1.3bn) in the 12 months to June 2019, figures from the Wine and Spirit Trade Association revealed.
Looking across our best-selling list, five of the 10 brands witnessed declines, while one rum entered the roundup for the first time after growing an impressive 35.1%.
Following our recently published Brand Champions 2020 report – an in-depth analysis of the brands selling more than one-million cases annually – here, we run through the world's best-selling rum brands on the market today.
Click through the following pages to discover the top 10 best-selling rum brands, listed in order of their nine-litre case sales.
Data is listed to one decimal place for ease of reading, but the percentage changes are based on the full data supplied to The Brand Champions 2020.
10. Appleton Estate
2019: 1.1m
2018: 1.1m
% change: -2.7%
Place last year: 10
Campari Group's Jamaican rum brand Appleton Estate (including J Wray) continued to witness declines for a second year after falling by 2.7% to 1.1m cases in 2019.
In December 2019, Campari Group unveiled the first limited 23-year-old rum in Appleton Estate's Journey series.
A new brand identity was also rolled out for Appleton Estate, designed to boost the brand's premium cues and its Jamaican heritage.
9. Contessa
2019: 1.5m
2018: 1.6m
% change: -4.8%
Place last year: 9
Maintaining its ninth place spot was Radico Khaitan's Contessa rum brand, which dropped 4.8% to 1.5m cases in 2019. The brand has witnessed five years of continued declines.
In addition to rum, Radico Khaitan's million-case spirits brands include 8PM Indian whisky, Old Admiral brandy and Magic Moments vodka.
8. Božkov
2019: 1.6m
2018: 1.3m
% change: 23.3%
Place last year: 7
Stock Spirits' Božkov brand grew a huge 23.3% in 2019 to 1.6m cases.
According to the company, the brand's strong growth was achieved through "compelling advertising support and range extensions into new price segments", including the launch of Božkov Republica.
7. Old Port Rum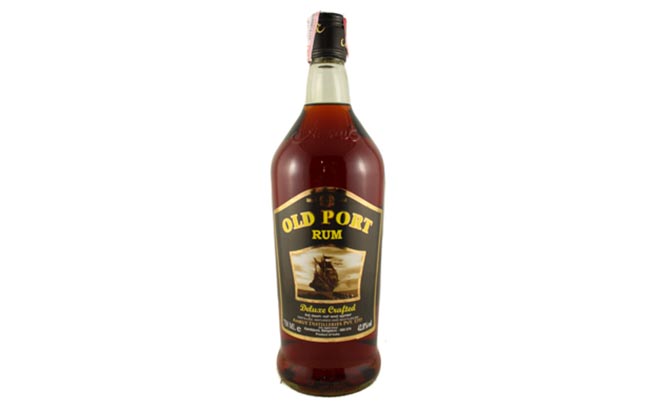 2019: 1.8m
2018: 1.3m
% change: 35.1%
Place last year: New entry
The category's fastest‐growing brand this year was Old Port Rum from Amrut Distillers, which saw its sales rise by an impressive 35.1%.
Old Port Rum also entered our top 10 list for the first time and recorded its first growth in five years. Could 2020 see the brand surpass 2m cases?
6. Barceló
2019: 2.1m
2018: 2.2m
% change: -6.8%
Place last year: 6
It's been a tumultuous few years for Barceló rum, which has witnessed stagnant sales since 2015. The brand recorded a 6.8% dip to 2.1m cases last year.
Produced in the Dominican Republic by Ron Barceló since 1950, Barceló is sold in more than 50 countries.
5. Havana Club
2019: 4.6m
2018: 4.6m
% change: -0.4%
Place last year: 5
Pernod Ricard's Havana Club brand witnessed its first decline in five years with a slight dip of 0.4% in 2019.
In October last year, Havana Club extended its Professional Edition series with two new rums that were created in partnership with bartenders Alex Kratena and Carina Soto Velasquez.
It's been a busy year for marketing campaigns for Havana Club, including the launch of a documentary as part of its collaboration with Amsterdam fashion house Daily Paper, and the new Daiquiri Days campaign.
4. McDowell's No.1 Rum
2019: 10.8m
2018: 11.2m
% change: -3.5%
Place last year: 4
Last year, Indian rum brand McDowell's No.1 Rum – owned by Diageo's United Spirits unit – declined for the five year in a row with a drop of 3.5% to 10.8m cases.
The McDowell's range also consists of an Indian whisky and a brandy, the latter of which also witnessed declining volumes in 2019. McDowell's No.1 Whisky became the best-selling Indian whisky brand in the world for the first time last year at 30.7m cases.
3. Captain Morgan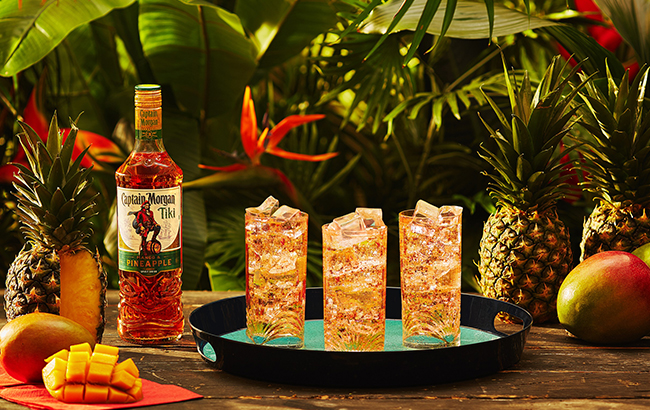 2019: 11.9m
2018: 11.7m
% change: 1.9%
Place last year: 3 
Diageo's Captain Morgan spiced rum brand grew 1.9% last year and now sits tantalisingly close to 12m cases. The brand increased the distance from its nearest competitor, McDowell's No. 1 Rum.
In Diageo's year ending 30 June 2019, the only category to decline was rum, which dropped 2% due to Captain Morgan's decline in the US. Organic net sales of the rum brand fell by 2%.
During a briefing for the results, Diageo CEO Ivan Menezes said the firm had plans for Captain Morgan's marketing and is "changing the drinks profile to be less dependent on cola and into other drinks".
In October last year, Captain Morgan released a gingerbread-flavoured variant ahead of the festive season.
2. Bacardi
2019: 17.8m
2018: 17.1m
% change: 3.9%
Place last year: 2
Grabbing the title of Rum Brand Champion 2020 for the second year in a row is Bacardi, which grew by 3.9% to 17.8m cases.
Ned Duggan, the firm's global senior vice president, said growth was boosted by the brand's evolving marketing strategy and its "innovations in the flavoured and premium rum segments".
During 2019, the brand launched a number of new products including a coconut‐flavoured variant, a spiced bottling and a lime flavour.
Bacardi also unveiled its Pass the Beat campaign in June last year with the release of the Make it Hot track by Major Lazer and Anitta. 
1. Tanduay
2019: 20.5m
2018: 20.1m
% change: 2.0%
Place last year: 1
The world's biggest-selling rum brand, Tanduay, has maintained the top spot for the third year in a row. The brand grew by 2% to 20.5m cases.
The Philippine rum brand continued to create an even bigger gap between it and competitor Bacardi.