Top 10 spirits launches in April 2020
A new vermouth range from the founder of Malfy, a pink bottle of "real gin" created by Swedish brand Hernö and a trio of GlenAllachie whiskies topped our list of headline-grabbing spirits launched in April.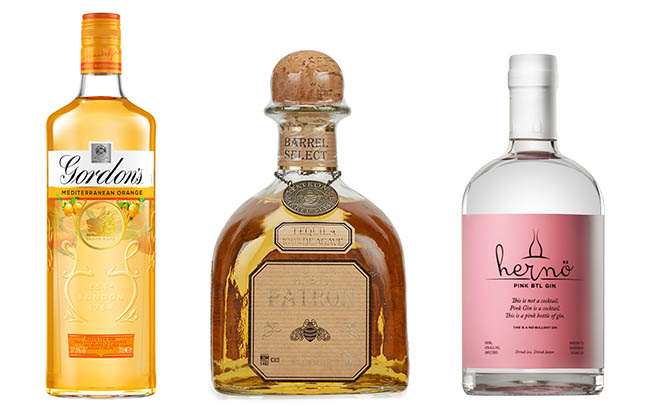 As we head into the warmer months north of the equator, April was a busy period for spirits producers with new line extensions from De Kuyper, Gordon's and Appleton Estate.
As the trend for at-home cocktails continues to gain pace, liqueur producer De Kuyper aimed to simplify the creation of Old Fashioned cocktails with a new expression.
Meanwhile, Irish whiskey producer Teeling pledged its support to front line workers with a new charity bottling, and the founder of super-premium gin Malfy moved into vermouths with the Hotel Starlino brand.
Click through the following pages to explore our full round-up of eye-catching spirits launched in April 2020.
De Kuyper Ol' Fashion Liqueur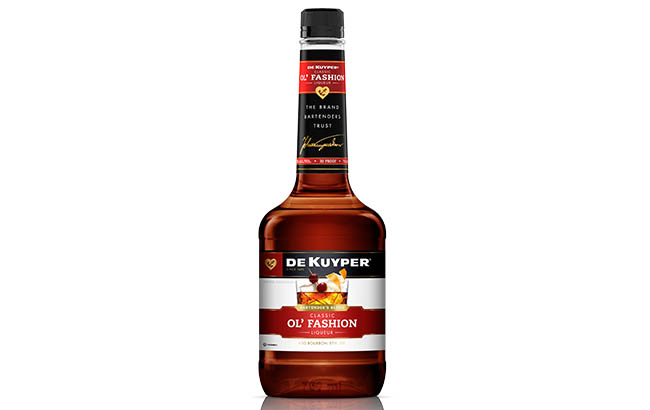 The new De Kuyper Ol' Fashion Liqueur offers a "nearly effortless way" to make the classic Old Fashioned cocktail by simplifying the method to mixing with Bourbon.
The liqueur is said to have flavours of "tart citrus balanced by bitter notes and a touch of sweetness, followed by hints of orange and bakery spice". On the nose, the expression has a blend of orange peel and aromatic spices.
Bottled at 30% ABV, De Kuyper Ol' Fashion Liqueur is priced at US$12.99 per 750ml bottle and is available to buy in the US.
For more information, click here.
Hernö Pink Btl Gin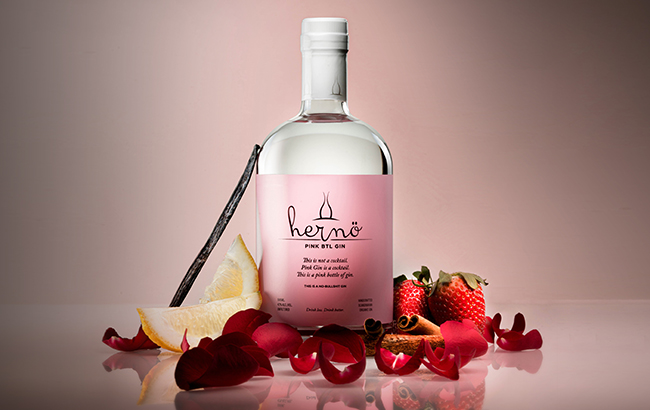 As more and more spirits producers launch pink bottlings, Swedish brand Hernö Gin is seeking to highlight the category's lack of regulations with the launch of a new London dry expression.
Hernö Pink Btl Gin is described as a "pink bottle of real gin" as 'pink gin' does not exist as a product according to European alcohol rules, the Swedish distiller said.
The new gin is said to contain more juniper than any of the brand's other products. The addition of rose and strawberries creates a "floral and more fruity gin". It is also made with organic botanicals, such as coriander seeds, cassia bark, black pepper, vanilla and fresh lemon peels.
For more information, click here.
Havana Club Tributo 2020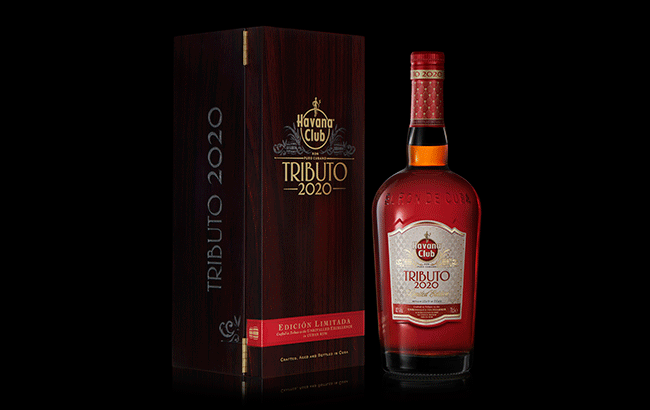 Pernod Ricard launched the fifth instalment in its limited edition Havana Club Tributo series last month.
To create the 2020 bottling, Asbel Morales, master of Cuban rum, hand-picked a small quantity of rum reserves from previous Tributo releases, which had been kept and further matured.
Morales then blended them with a rum taken from a batch of 100 exclusive casks that have never been made available commercially.
The rum is limited to 2,500 bottles and an RRP of €400 (US$430) per 700ml.
For more information, click here.
Patrón Harvey Nichols Select Barrel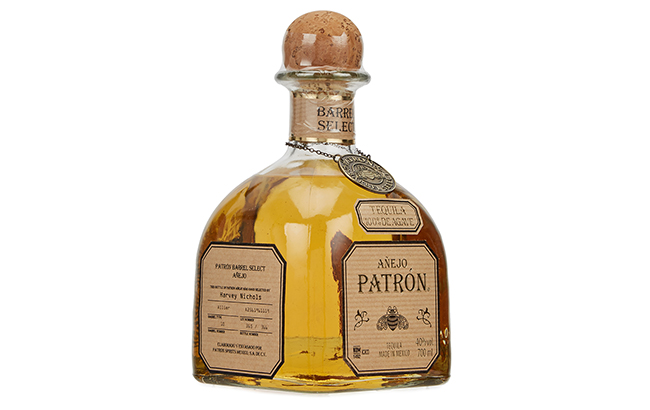 Tequila brand Patrón launched its first single cask expression in the UK through British department store Harvey Nichols.
Launched as part of the brand's single barrel programme, the 100% Blue Weber agave Tequila was filled into a single Allier oak barrel. Allier is a forest located between Sancerre and Burgundy in France, where the trees grow straight up rather than out, providing a tight grain for the wood.
The Tequila was matured in the barrel for 33 months – 20 months longer than required by law to be called an añejo and almost long enough to become an extra añejo.
For more information, click here.
Gordon's Mediterranean Distilled Orange Gin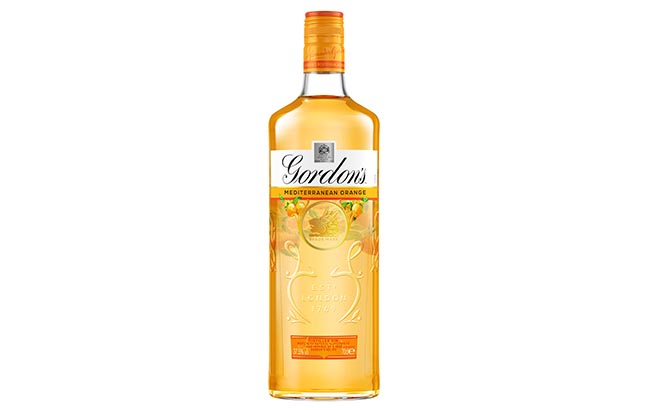 The latest flavour innovation from Diageo's Gordon's gin brand is a limited edition orange-flavoured bottling.
The launch of Gordon's Mediterranean Orange Distilled Gin last month followed a string of new releases from the gin brand in 2020 including a white peach variant in March and a Sicilian lemon flavour in February.
Bottled at 37.5% ABV, the gin is described as having a "zesty orange" taste profile and is made with Mediterranean oranges.
For more information, click here.
Appleton Eight Years Old Reserve
Bottled at 43% ABV, the new Appleton Eight Years Old Reserve was created by master blender Joy Spence.
The rum is said to have aromas of spicy fruit and oak, followed by hints of honey, vanilla and Appleton Estate's signature orange peel.
It is available throughout the US and online priced at RRP US$28.99.
The launch coincides with a brand refresh, which includes a new bottle design for the range.
For more information, click here.
Teeling The Front Line Heroes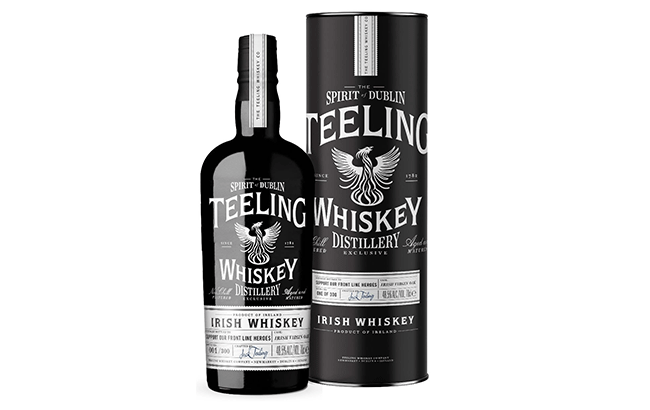 To support frontline workers during the pandemic, Irish whiskey producer Teeling has created a charity bottling, the brand's first aged in Irish virgin oak.
Limited to 300 bottles, The Front Lines Heroes special release is available to purchase online via the Celtic Whiskey Shop for RRP €75 (US$82).
All proceeds from the bottle will go to charities helping frontline workers.
For more information, click here.
The Lakes Pink Grapefruit Gin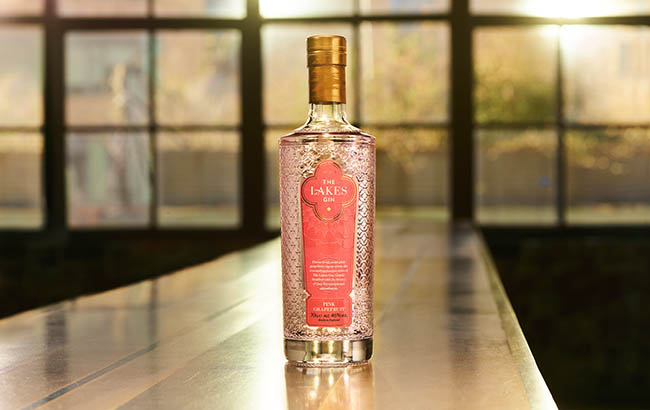 Created to celebrate the role of the garnish in drinks, English producer The Lakes Distillery unveiled a pink grapefruit-flavoured gin last month.
The Lakes Pink Grapefruit Gin is said to offer "all the qualities" of the distillery's classic London Dry gin, as well as pink grapefruit notes.
The "flavour-packed" expression is said to complement the "juniper-rich flavours with the zesty citrus vigour of pink grapefruit". As such, there is no need to add a garnish when serving.
For more information, click here.
GlenAllachie Wood Finish trio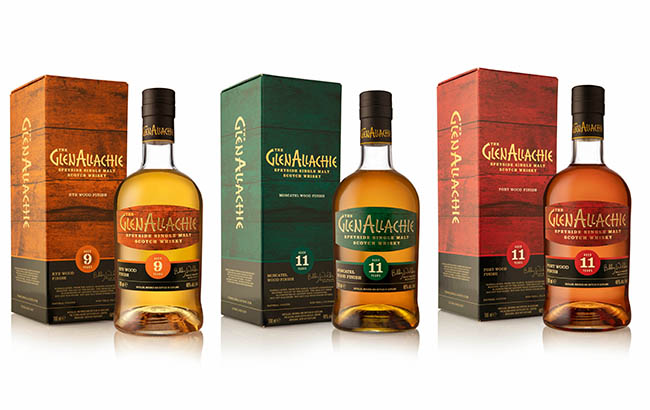 Speyside distillery GlenAllachie added a new trio of whiskies to its limited edition Wood Finish range last month.
Following the debut of the Wood Finish range last year, the series has now been extended with three new expressions: nine-year-old Rye Wood Finish, 11-year-old Moscatel Wood Finish and 11-year-old Port Wood Finish.
Whisky fans can also join master distiller Billy Walker on Facebook Live this Thursday (7 May) BST with an interactive tasting of the new trio.
For more information, click here.
Hotel Starlino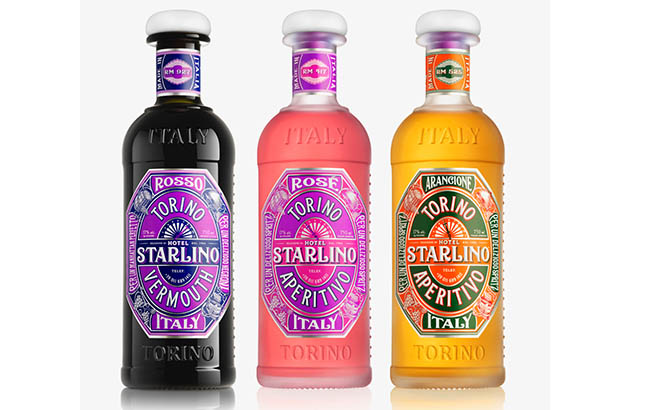 The vermouth category is witnessing a resurgence, according to the master distiller behind a new range of apéritifs.
The brainchild of Malfy Gin founder Elwyn Gladstone, the Hotel Starlino brand consists of three variants: Rosé aperitivo, Arancione aperitivo and Rosso vermouth.
Each bottled at 17% ABV, Starlino vermouths hail from the Vergnano family's Torino Distillati in Piedmonte, Italy.