How will coronavirus affect the spirits industry?
The window to contain a dangerous new strain of coronavirus seems to be almost entirely shut. With traveller numbers to China down, The Spirits Business investigates the impact the illness could have on the long-term health of the spirits sector.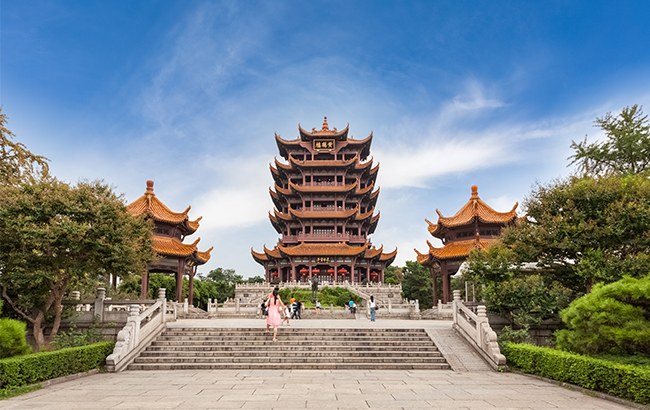 The Chinese Grand Prix, the Mobile World Congress and the Asia leg of rapper Stormzy's tour are just a few events that have been cancelled or postponed because of the potentially fatal coronavirus (Covid‐19) outbreak, which has grossly impacted Asia.
In the drinks world, wine and spirits fair ProWine Asia has rescheduled its Singapore show due to the illness. Originally scheduled to take place at the end of March, it will now be held from 13 to 16 July.
Over the weekend (29 February), ProWein organiser Messe Düsseldorf announced its flagship 2020 show has also been postponed. ProWein had been arranged to take place from 15-17 March in Düsseldorf, Germany. The company added it will "promptly discuss" an alternative date for the show.
Concerns over coronavirus has also prompted trade fair Vinexpo Hong Kong to move its show from May to 8-10 July following feedback from its exhibitors.
The coronavirus outbreak began in Wuhan, capital of the Hubei province, in China, last December, and has since spread to more than 20 countries. The situation has been declared a Public Health Emergency of International Concern by the World Health Organization (WHO) and to date, the death toll has reached more than 3,000, the majority of which have been in China.
Covid‐19 has triggered memories of the 2003 Sars epidemic in Southeast Asia, which was also caused by a coronavirus and killed around 800 people. IWSR Drinks Market Analysis looked back at data from this period and found spirits volumes in travel retail in the Asia Pacific region fell by 1.6% in 2003. However, by 2004, sales had rebounded and rose by 5.9%, and again by 5.2% in 2005.
"The number of cases [of Covid‐19] dwarfs Sars, and the number of deaths is already more than double," says Tommy Keeling, research director, Asia Pacific for IWSR Drinks Market Analysis. "China's economy is much larger, more complex and better connected than it was in 2003."
Spiros Malandrakis, head of alcoholic drinks research at Euromonitor, echoes the severity of Keeling's comments. "We're dealing with something far more serious than the Sars epidemic," he warns. "Back then, China was just a large growing market. Now it's one of the top economies in the world. It's a major driver of premiumisation." The coronavirus outbreak continued during the Lunar New Year celebrations, a time when a lot of premium spirits are sold in China. "It will have a major impact," Malandrakis insists.
The disease has caused significant concern for the travel retail industry. China put Wuhan on lockdown and closed several railway stations and airports in the country until further notice in an effort to stem the spread. The Foreign and Commonwealth Office has advised against all travel to the Hubei province, and against "all but essential" visits to the rest of mainland China.
"There is no hiding the fact that the short‐term impact of this crisis is significant," says Alain Maingreaud, president of Tax Free World Association (TFWA). "Travel to and from China and within the Asia Pacific region is down, as is spending among key nationalities." However, Maingreaud believes Chinese travellers "will return, and in large numbers".
To reassure its members, the TFWA and the Asia Pacific Travel Retail Association (APTRA) released a joint statement to confirm they will be working closely to support retailers, brands, airports, food and beverage, and inflight operators while the coronavirus outbreak continues.
Maingreaud said the association is "monitoring the situation in Singapore, where there are currently major events in preparation". The TFWA Asia Pacific Exhibition and Conference in Singapore, set to take place from 10‐14 May at the Marina Bay Sands Expo and Convention Centre, will continue as planned, Maingreaud confirms.
Extra precautions will be implemented for the show, including the installation of thermal scanners to carry out temperature screenings of guests, and public areas will be thoroughly cleaned, organisers assure.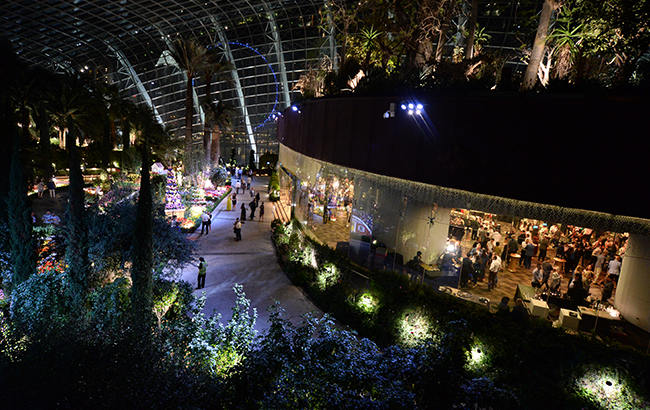 SEVERE IMPACT
Keeling also believes the impact of coronavirus on travel retail will be "severe", particularly in Asia Pacific, which is "now heavily reliant on Chinese consumers. Scotch, Cognac and baijiu are the categories most purchased by Chinese tourists, and will struggle as people go out less, celebrate less and get together less," Keeling notes. "Proportionally, baijiu will probably suffer the largest impact because it is mainly bought by Chinese consumers."
A number of major drinks groups are also understandably concerned about coronavirus. Johnnie Walker owner Diageo has already cut its full‐year 2020 profit forecast by up to £200 million (US$260m) as bars and restaurants in Greater China remain empty. The firm expects disruption in the market to last until at least March but says it will take until the end of fiscal 2020 for consumption levels to return to normal.
Beam Suntory also said the "coronavirus situation is creating challenges in key Asia markets" in its 2019 full‐year results.
Pernod Ricard paints a similar picture, and anticipates the outbreak will have a "severe" impact on its China and travel retail business. In China, the firm expects a "gradual recovery" from March, returning to normal in June. As a result, the French drinks group cut its guidance for organic growth in profit from recurring operations for fiscal 2020 to 2%‐4%, from previous expectations of 5%‐7%.
Malandrakis calls Pernod Ricard's statement that recovery will start from March a "very optimistic scenario". He says: "I don't see any signs of the epidemic being under control in China or across the world. If we add the trade dispute with China, I am quite pessimistic about the next quarter at the very least, potentially going beyond that, even."
Malandrakis believes the recovery from coronavirus "will be more gradual" than equity analysts are predicting. He says the Sars epidemic took between six months to a year for tourist levels to go back to normal. "It will definitely be worse," he warns. "There will always be a lagging effect until confidence levels go back". Nonetheless, he acknowledges a number of forecasters have suggested Pernod's assumption is "too pessimistic and that it should all be over soon".
However, the number of infected individuals continues to rise, with a recent surge in confirmed cases in Italy and Iran's vice president and deputy health minister testing positive for the virus. As the figures stack up, uncertainty around coronavirus shows little sign of ending anytime soon.
"It is still too early to speculate about how long the negative impact on our market will last and about how long it will take for consumer confidence to recover," stresses Maingreaud. "The post‐Sars recovery was relatively swift; but making forecasts and comparisons is not necessarily useful. The most important thing is to be ready for the rebound when it comes, as it certainly will."