Coronavirus could cut £200m off Diageo FY profits
The coronavirus outbreak is expected to drag Diageo's full-year 2020 profits down by up to £200 million (US$260m) as bars and restaurants in China remain empty and international travel in Asia Pacific takes a severe hit.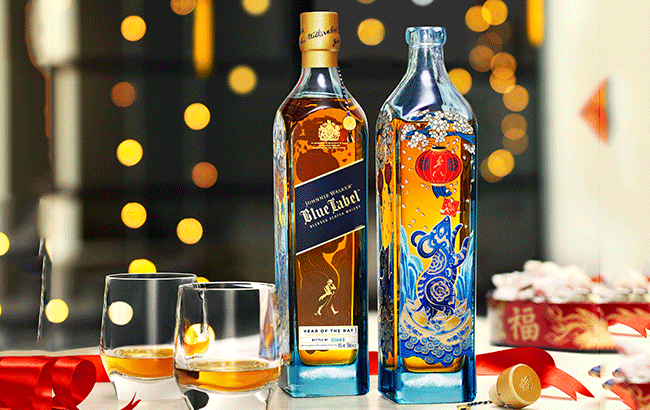 In a trading update, the Johnnie Walker maker warned that its organic operating profit will reduce by between £140m and £200m (US$180m and US$260m), while its organic net sales will drop by between £225m and £325m (US$290m and US$420m).
The group previously said in its half-year results that FY20 organic net sales growth would be "towards the lower end" of its 4-6% guidance due to mounting market volatility, but that it was too early to quantify the specific impact of coronavirus.
The latest strain of the deadly virus, which the World Health Organization has called Covid-19, has shaken global trade. So far, Covid-19 has infected more than 81,000 people and killed more than 2,700, and its international impact continues to spread.
Public health measures to contain the virus have resulted in the closure of many hospitality and retail outlets in Asia Pacific – principally China – while many businesses have restricted travel to and from the region.
Diageo said that while it is "difficult to predict the duration and extent of any further spread of the Covid-19 outbreak both in and outside of Asia", it has made assumptions about its full-year results based on the current situation.
The group highlighted the fact that bars and restaurants in Greater China have been "largely closed" and banqueting has substantially reduced.
"As the majority of consumption is in the on-trade, we have seen significant disruption since the end of January, which we expect to last at least into March," Diageo said of Greater China.
The firm expects a "gradual improvement with consumption returning to normal levels towards the end of fiscal 2020".
Gradual recovery
Events have also been postponed in other Asian countries – notably South Korea, Japan and Thailand – and tourism across the continent has taken a hit, impacting on-trade consumption.
Diageo believes the recovery of international passenger traffic to Asia will be "gradual", resulting in "weaker performance for the remainder of fiscal 2020".
The "timing and pace of recovery" will determine to what extent Diageo's finances will be impacted within its guidance range. The affect could worsen if other markets are severely affected by Covid-19, the group said.
"We remain confident in the growth opportunities in our Greater China and Asia Pacific business," the group's statement concluded. "We will continue to invest behind our brands, ensuring we are strongly positioned for the expected recovery in consumer demand."
Diageo's main rival, Pernod Ricard, has also predicted coronavirus will have a "severe" impact on its China and travel retail businesses, and will shave 2% off its total sales for fiscal 2020.
Likewise, the travel retail industry has warned about the "serious negative" impact of coronavirus, but Tax Free World Association president Alain Maingreaud said it is "too early" to tell "how long it will take for consumer confidence to recover".