Vinexpo Hong Kong reschedules due to coronavirus
Trade show Vinexpo Hong Kong has been moved from May to July in an effort to "mitigate health and safety risks" due to the Covid-19 coronavirus outbreak.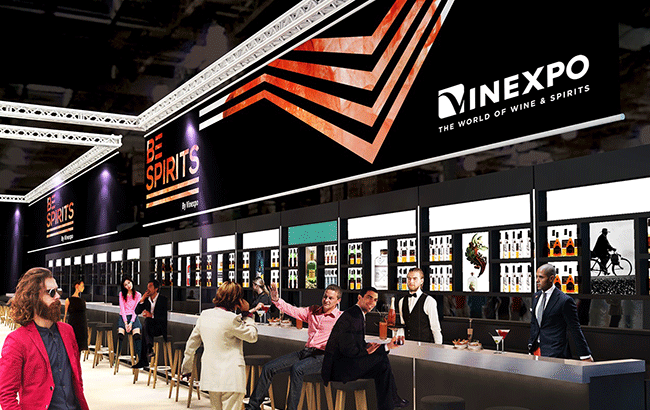 Vinexpo Hong Kong had been scheduled to take place from 26 to 28 May at the Hong Kong Convention and Exhibition Centre.
However, organisers have rescheduled the event to take place from 8 to 10 July in response to "direct exhibitor feedback". It will be held in the same venue as originally planned,
The feedback encouraged organisers to still hold the event in the first half of 2020. The decision was taken to "mitigate the health and safety risks" but to ensure the industry could meet as soon as possible.
Rodolphe Lameyse, Vinexpo CEO, said: "We are pleased to serve such a close-knit community that was able to tell us exactly what they need as an industry.
"We are doing everything in our power to make the rescheduled Vinexpo Hong Kong 2020 a must-attend event in Asia Pacific."
Vinexpo said a "significant portion" of companies have confirmed they will be exhibiting on the revised dates, and a "large number of countries and regions will be represented". These will include brands from Chile, Argentina, South Africa and major French wine regions. Newcomers from Uruguay, Lebanon and Syria have also been confirmed.
Vinexpo Hong Kong will host the Be Spirits area for the first time this year, which made its debut at Vinexpo Paris last month.
The dedicated spirits area will offer a wide variety of brands and bartender expertise, alongside an "enhanced programme" of conferences, masterclasses and tastings.
Vinexpo's Lameyse told The Sprits Business last year that there could be a standalone, spin-off Be Spirits show in 2021 if the concept proved to be a success this year.
Vinexpo Hong Kong is not the only trade show that has been affected by the coronavirus outbreak. Over the weekend, wine and spirits trade show ProWein revealed this year's show has been postponed due to the Covid-19 outbreak. New dates have not yet been confirmed.
In the latest issue of The Spirits Business magazine, we explore in depth the full impact coronavirus could have on the spirits industry.