Coronavirus fear could impact travel retail liquor sales
The threat of the coronavirus affecting the travel retail spirits industry is currently low, but mounting consumer "fear and uncertainty" could cause sales to fall, IWSR Drinks Market Analysis has said.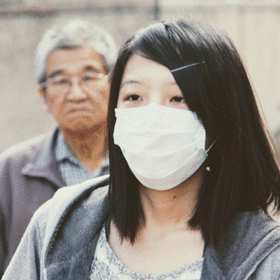 As of today (27 January), there have been 81 confirmed deaths in China as a result of the coronavirus, with almost 3,000 diagnosed with the potentially fatal flu-like illness.
Travel restrictions are being imposed across China in an attempt to stop the virus spreading, with some railway stations and airports closed until further notice.
Some areas – most notably the Wuhan province, where the virus outbreak stemmed from – have travel bans in place.
The government has extended the Chinese New Year holiday period until Sunday 2 February, with schools and offices ordered to stay shut as a cautionary measure. Shanghai has ordered an extension until 9 February.
Looking at the current situation in China, the IWSR does not believe that travel restrictions during the Chinese New Year celebrations will have a significant impact on travel retail alcohol sales. This is because the Chinese New Year season only sees "minor international" travel, with the majority of Chinese citizens travelling in China.
Alastair Smith, director at IWSR, said: "Restrictions on travel during this Chinese New Year won't have a big impact on the travel retail liquor sector. The real threat will be felt by international travel."
However, if the virus cannot be contained, it could result in fewer air passengers, leading to a drop in travel retail liquor sales.
'Fear and uncertainty'
IWSR Drinks Market Analysis looked back at data from the 2003 SARS outbreak that predominantly affected Southeast Asia. It was also caused by a coronavirus and killed around 800 people.
The SARS virus had a negative effect on international travel, with a 2.4% decline in international passenger traffic in 2003, and a 9% drop in Asia Pacific, according to figures from the International Air Transport Association.
From a sales perspective, IWSR figures showed spirits volumes in travel retail in the Asia Pacific region fell by 1.6% in 2003. By 2004, sales had rebounded and rose by 5.9%, and again by 5.2% in 2005.
Cognac and Scotch, described as "key categories" for the Asia Pacific market, also saw sales fall in 2003: Cognac volumes decreased by 7.3%, while Scotch volumes dipped by 1.5%.
The following year, both categories were back to growth, with Cognac volumes up 7% and Scotch up 6.1%.
Smith continued: "Fear was a key motivator in decreased international travel during the SARS epidemic. What is difficult to judge right now is whether the coronavirus will be contained, in which case, the impact will likely be minimum.
"However, if consumer fear and uncertainty around the spread of the virus rises, we may be poised to see a repeat of something closer to the scale of 2003."