Third of late-night firms face closure
A third of late-night venues in the UK could shut within a month without government support, according to a new survey.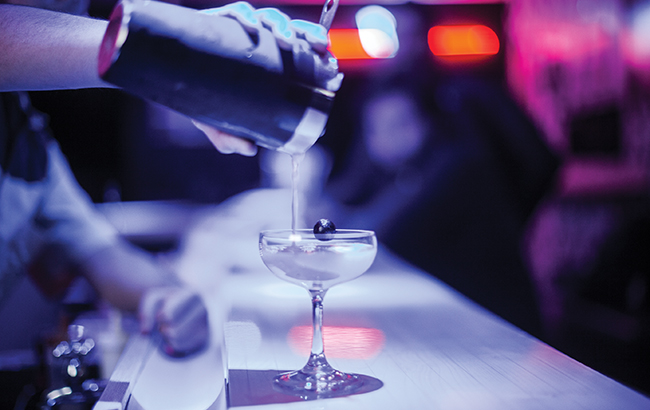 The Night Time Industries Association (NTIA) surveyed more than 500 nightclubs, bars, pubs and hospitality venues across the UK as they were hit by large drops in footfall and Covid-19 restrictions amid concerns over the spread of the omnicron variant. The survey was conducted over the weekend of 18-19 December.
From 15 December, consumers were required to show an NHS Covid Pass or negative lateral flow test to enter nightclubs and other large-capacity venues. The move was part of UK prime minister Boris Johnson's 'Plan B' measures in England. Johnson is yet to confirm whether there will be further restrictions during the festive period.
Last week, the NTIA said the government's guidance has left the industry facing '12 days of Christmas misery' as it 'heavily implies' that consumers should reduce socialising.
A new NTIA survey found one-fifth of nightlife businesses could lose their entire workforce. Half of all businesses surveyed said they would have to axe more than 50% of jobs if the government does not provide financial help.
It also found that night-time venues have lost £46,000 (US$60,952) per site on average in sales and cancellations during the festive period.
More than half of businesses that are required to introduce Covid certification for entry to their sites reported footfall was down by more than 40%.
'Chilling prospect'
Michael Kill, chief executive of the NTIA, said: "It really is a chilling prospect to see so many venues in our sector left to bleed, with a lockdown in everything but name and absolutely no recognition of this from the government.
"These venues have faced over 20 months of financial hardship and the Christmas trade period was integral to keeping those surviving businesses afloat in the upcoming year."
The NTIA, alongside other trade groups, is calling on UK chancellor Rishi Sunak to provide support to businesses as they face a challenging period.
Kill added: "If further restrictions are to be implemented, the chancellor must step in and recognise the huge damage that waves of cancellations, driven by mixed government messaging, resource intensive Covid protocols and costly restrictions actually have.
"The government have had 20 months to learn how our sector operates; it is beggars belief we stand here again, as if back in March 2020, imploring the government to listen to us, to understand how businesses work and to realise that inaction is a death sentence for our industry. It really is a cataclysmic Christmas."
Sacha Lord, night-time economy advisor for Greater Manchester, said the figures were 'shocking and upsetting' but not surprising.
He said: "To date, our calls have fallen on deaf ears and for some, it is already too late. If the UK's fifth biggest industry has any hope of survival, [Sunak] must come forward, urgently."
UK Hospitality data
New figures from trade body UK Hospitality also revealed that 54% of hospitality venues reported revenue dropped by more than 40% last weekend (18-19 December). One in five businesses saw sales plummet by more than 60%.
Furthermore, 88% of operators said they feel negative about New Year's Eve trading, while four out of five firms have reported cancellations for bookings.
UK Hospitality also cited a Tourism Alliance survey, which showed that a third of pubs, bars and restaurants have no cash reserves. As such, 10% of pubs are very likely to collapse.
Without any government support an additional 40% are at risk of folding, UK Hospitality warned.
The trade group's chief executive, Kate Nicholls, said: "Hospitality operators desperately want to keep their doors open and trade their way to recovery, particularly during the Christmas period, which is not only key for balance sheets but for the communities and people our businesses serve.
"However, these catastrophic figures clearly show that trading levels are now so low that without government support many businesses will not survive into the New Year and jobs will be lost. Cancellations have annihilated cash reserves."
Nicholls called on the government to provide details of any restrictions as soon as possible. She also asked for short-term grants for the industry, and an extension to business rates relief and the lower rate of VAT at 12.5%.
Earlier this month, Ireland closed its nightclubs and implemented new Covid-19 measures for hospitality operations.
In the November issue of The Spirits Business, we explored the state of the on-trade in four regions: The Americas, Europe, Africa & the Middle East, and Asia Pacific.