Global bar report 2021: the Americas
Our Global bar report examines the on-trade's trials and triumphs in 2021. Next in the series, we take a closer look at venues in the Americas.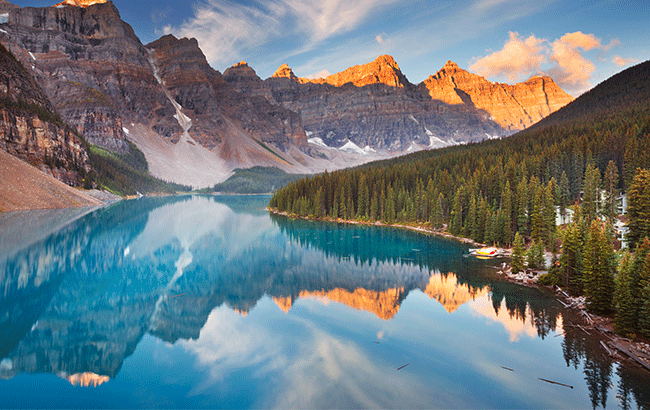 *This feature was originally published in the November 2021 issue of The Spirits Business magazine.
"We're in a far better position at this moment in time than when we last discussed the state of the industry in 2020," explains Aaron Gregory Smith, United States Bartenders' Guild (USBG) executive director. "Despite a wide variance across the US in terms of what percentage of any given state's population is vaccinated, the fact that we can be vaccinated created a reopening of our businesses and a return to having a pay cheque."
Rules vary from one part of the country to another, but the US is familiar with navigating complex webs of rules and regulations. Since 17 August in New York City, for example, people aged over 12 have been required to show proof of at least one Covid‐19 vaccine dose for indoor dining, fitness, entertainment and other indoor activities.
However, it hasn't stopped imbibers from returning to their favourite venues. "As bars reopen and responsible and safe protocols are put into place, we are seeing more and more people returning to bars," says Charles Gibb, CEO North America, Fever‐Tree.
"Vaccine passports and requirements in NYC have meant that people are back and not stopping. We are seeing the return of Broadway, holiday markets like the Bryant Park Winter Village, and sporting/concerts, which are adding to the acceleration of the on‐premise's rebound and the return of socialising in person versus via a screen. The biggest game changer will be the return to work and the reprise of happy hours flowing into dinners."
He notes a growing appetite for "simple mixed drinks" rather than "complex" serves or enjoying spirits neat. "Other trends that we are tracking include lower‐calorie drinking, which is now having an impact on the on‐premise," Gibbs adds.
Across the border in Canada, the bar scene has been "in the process of reopening in a real way probably for the last five or six months", explains James Grant, bartender at Little Hong Kong in Edmonton, Canada, who won the Diageo World Class cocktail competition this year.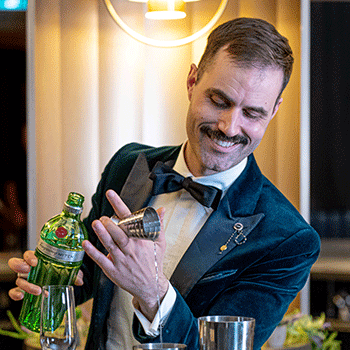 He continues: "It depends on where in the country you fall. Some provinces only just got out of lockdown since the start of the pandemic, others, like where I live [Alberta], that are fast and loose with lockdowns and regulations, have been open a bit longer."
The on‐trade there currently operates under "fairly strict restrictions", however there is a "restriction‐exemption programme", which is "effectively a vaccine passport", Grant explains. Venues can choose to host unvaccinated guests but must then abide by certain limitations: outdoor service only, a cap on how many people can sit together, masks must be worn when walking around, and service has to stop at 10pm.
"If you're making sure everyone is vaccinated, a lot of restrictions are waived," Grant explains. "Staff still have to wear masks but you can serve until last call, have as many people at a table as you want, serve indoors. Personally, I'm quite positive about the vaccine passport. The fact that my co‐workers and guests can be safely in a venue together is positive."
Grant also believes the option to lose the fraction of unvaccinated guests is worth it, and not affecting business too much. "With the vaccine passport, it was not a difficult choice to say we can be limited to a fraction of our potential income as a business, only able to serve outside, or we can run the risk of losing say 10% of our clientele who will refuse to be vaccinated, but fully serve the other 80%‐90%," he adds.
Consumer confidence seems to be at an all-time high if the bar's takings are anything to go by. "When we first reopened with this new programme in place, our business increased," Grant says. "Our average nights in terms of overall net sales have greatly surpassed any evenings we had going into the pandemic; people are eager to spend money and excited to go out again. Sales and income are phenomenal."
Staff shortages
Like other regions, staff shortages are affecting the Canadian on‐trade. Kelsey Ramage, of the now‐shuttered Supernova Ballroom in Toronto, says: "A lot of people left the industry because it was rough – the shifts are long, no benefits, pay is low unless it's subsidised by tips, which feeds into that problematic culture. There are no breaks, people scoff down food standing up before getting back to work. We've been operating in hospitality in such a bad way for so long."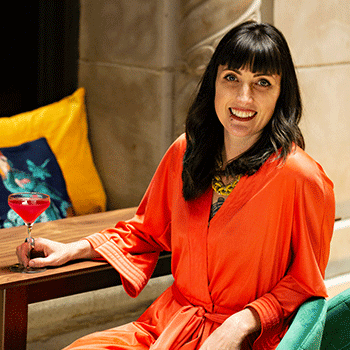 She adds: "It's definitely time for a shake‐up of the industry – and it's getting it. The employers that haven't made any changes are the ones struggling to find staff. The ones taking care of staff, they're not having these problems."
It's a sentiment echoed by Grant. "A lot of people in the industry are now more mindful of work/life balance, mindful of their own value in the industry," he adds. "One of the most exciting things is a greater sense of awareness we all have of the way the industry should be. The push to reopen as the best version of itself. We need to be sustainable about our human resources, human time is a resource and I think we're being more focused on using it appropriately and sustainably."
This self‐reflection is also occurring in the US, according to USBG's Smith. Looking ahead to 2022, Smith says the industry is committed to inclusion. "At USBG we welcome bartenders of all stripes and from every possible kind of bar imaginable into its membership," he says. "We expect that 2022 will see a fresh look at how all sorts of bars fit into their communities, and how many different kinds of bar staff find their place in the bar. It's happening now as more and more of our smaller cities embrace creative cocktails alongside the classics and the simple neat pour. What once was primarily a coastal trend has become a nationwide cocktail phenomenon, and whether or not the drinks actually contain alcohol, that sense of gathering in places that speak to local residents and the passion for having a place to escape the workday is going to drive our bar scene in 2022, in a way that suits the people who live there."
To learn how European bars fared in 2021, read part one of our Global bar report series.