Global bar report 2021: Africa and Middle East
Venues in the Middle East and Africa have faced unforeseen challenges on top of the impact of the pandemic, but are determined to come back stronger. We talk to the region's operators in the final part of our Global bar report.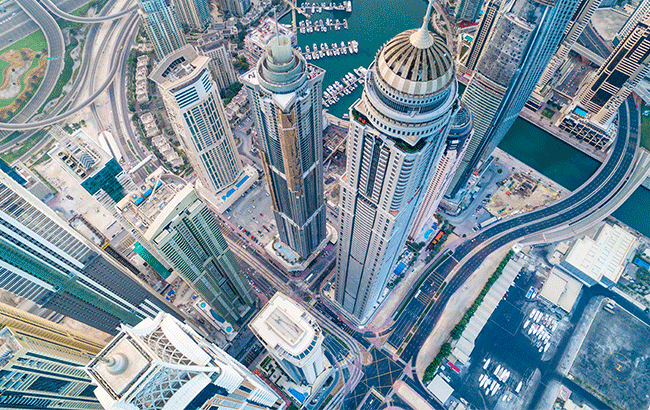 *This feature was originally published in the November 2021 issue of The Spirits Business magazine.
Beleaguered Lebanon was dealt another huge blow when a deadly explosion ripped through the port in August 2020. Since then, Beirut has been picking up the pieces – but a government in turmoil, the pandemic and a crippled economy have made recovery almost impossible.
Beirut bar Electric Bing Sutt was a popular destination in the capital before last year's explosion. With its funky neon lights and Asian/Middle Eastern fusion, the all‐day venue was lauded among the world's best bars. The venue was the brainchild of Jad Ballout and his spouse, Lynn Lin, who were in the bar when the explosion happened.
Mercifully, Ballout, Lin, their staff and patrons were all unharmed – but the building was not. "We completely lost our bar," Ballout says. "We were able to save some equipment, but we couldn't come back to the building. We are still closed today by the police, and are waiting for funds to fix the building."
Ballout chose not to wait the "two, four, five years" it could take to restore the building and reopen. With "zero support" from the government or his insurance company, "only from our friends, the bartender community, which created a Go Fund Me for us", Ballout raised around €40,000 (US$46,000) to start in a new location – "otherwise we would not have a place", he assures.
The new site, Dead End Paradise, is 500m from Electric Bing Sutt. "After the explosion, we wanted a different concept, not just a repeat of Electric," he says. "We felt Beirut needed something different, so we thought about tiki bars and dive bars because what's more fun than that? So we've combined modern tiki with a dive bar ambience."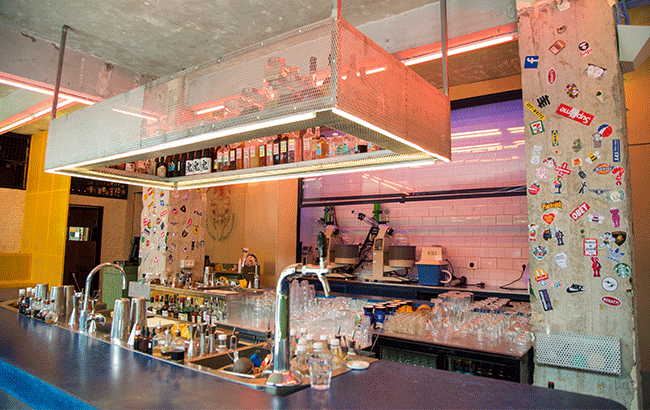 The name was inspired by the dead end the bar sits on but also symbolises the challenges facing the capital. And even in the face of adversity, people still seek paradise, Ballout says. Dead End Paradise has been open since April, but Ballout says he has not yet received any form of government support since losing his original business – "nothing for the pandemic, not after the explosion, nothing".
The economic crisis in Lebanon has left the country in tatters, and Ballout says this has been a much greater challenge for the on-trade than anything presented by Covid‐19. Bloomberg reported the country's annual rate of inflation had risen to the highest of all countries it tracks – surpassing Zimbabwe and Venezuela – as the economy freefalls. The currency has lost almost 90% of its value, plunging millions into poverty. Ballout has not gone unscathed. "We lost almost all our money. We couldn't withdraw money from the bank. Imagine two years ago, US$1 was 1,500 Lebanese pounds. Now, US$1 is equal to 20,000 Lebanese pounds."
The savings Ballout had are "lost", and anything saved in foreign currency is being blocked by the banks. Bottle prices are soaring as a result. "We have to work in smarter ways to keep our prices and quality affordable for Lebanese people," he explains.
"We've started to make our own spirits, gin and aquavit to balance the price of imported products. Home‐made sriracha, peanut butter – anything we can make from scratch, we do. We collaborate with local farmers to plant the botanicals we need because we're Asian food‐and‐drinks‐inspired, so they have planted Thai basil, chillies, and the quality is actually better."
Branded spirits are "not difficult to get, but the price is always high", notes Ballout. Every week depends on how much fuel the company needs to pay for the generator.
"If we find gas‐station fuel, it's easy, but from the black market it's more expensive, then prices change. All bars manage this in the same way; they all bought their own generators because government electricity only comes on for five or four hours a day. One month it was not coming at all." It's been an ongoing issue for four or five months. "With this country, we never know long it will last," he adds.
Elsewhere in the Middle East, while things have been far from easy, challenges are not as severe as those being overcome in Lebanon. In Tel Aviv, Israel, there have been no additional lockdowns since the industry was allowed to reopen in March this year.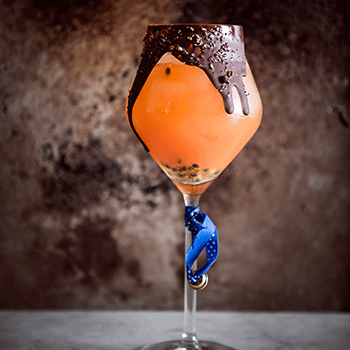 "The scene was hurt significantly, with many venues either shutting down permanently or unable to operate fully due to staff shortages," notes Omer Gazit‐Shalev, director of business development at Bellboy Group. "Fortunately, the Israeli crowd is very resilient and frequents the bars and restaurants in Tel Aviv as much as ever. Furthermore, events such as Tel Aviv Cocktail Week in August have helped bring drinkers back to the bars, and lift revenues and energy levels around town."
The outlook does look promising for the company, however. After rebranding from Monkey Business to Bellboy Group, the firm is about to open its first European venue in Berlin, Germany, this month. In total, the company is planning to open at least five bars and restaurants next year. "2022 is set to be a standout year for our business and Israeli drinking in particular," Gazit‐Shalev adds.
New passion and vision
One part of the region where holidaymakers have flocked back to, particularly from the UK, is Dubai. Jimmy Barrat, drinks consultant and bar owner, believes the bar scene in Dubai is reaching a level that could rival more established, respected cocktail markets.
"We're definitely catching up," he says. "There are more and more independent openings in Dubai coming down the line, which will bring a new passion and vision that will elevate the cocktail scene here."
However, one of the biggest challenges in the region is recruiting and retaining staff, says Tibor Krascsenics, global bar manager of LPM Restaurant & Bar.
"A lot of great staff across the industry were let go during the pandemic, and with this being an expatriate‐driven talent pool, many have left the UAE for good," he adds. "The region is relatively misunderstood with regards to the drinks and the bar business, so attracting talent to come here can be difficult. We have a lot more to do at an industry level to engage with the global bar scene to educate about how developed the market has become in the past 10 years. We were lucky to retain most of our team, but like all venues we have faced challenges recruiting the right talent as we scale back up to pre‐pandemic levels."
In South Africa, temporary prohibition restrictions have continued to rock the country. At the end of June this year, the South African government banned alcohol sales for another 14 days as part of Covid‐19 restrictions – despite warnings this could spur illicit trade. Dining in restaurants was forbidden, and on‐trade venues were only allowed to sell food for takeaway or delivery.
In July, liquor stores were looted, and a number of trade bodies urged the government to reconsider alcohol bans. Further concern comes from the number of jobs at risk because of the bans. Lucky Ntimane, convenor of National Liquor Traders, said the 14‐day ban put more than 4,600 jobs at risk.
"More than 233,500 jobs are now on the line due to the prohibition measures," Ntimane adds. "Their livelihoods are smashed – and the township economy – where much of the looting has occurred – has been shattered."
For an in-depth look at the on-trade in other regions of the world, check out the rest of our Global bar report, covering Europe, the Americas and Asia Pacific.