Kendall Jenner's 818 Tequila hits 136,000 case sales
818 Tequila, the brand created by Keeping Up with the Kardashians star Kendall Jenner, has reported sales of 136,000 cases in its first seven months of business.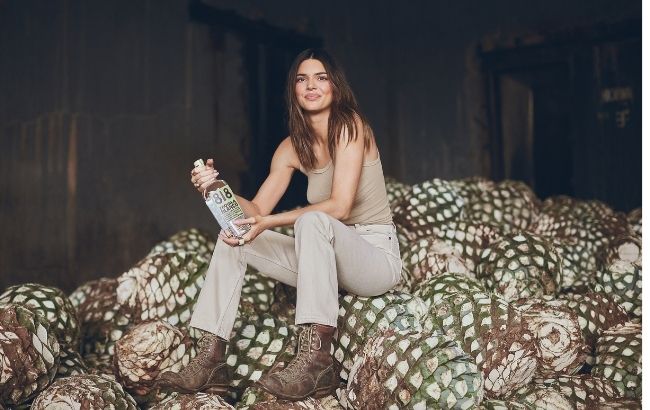 The brand claims that this figure, equivalent to 1.5 million bottles, makes it the 'best-selling new Tequila of 2021 in the United States', citing IRI's total US, multi-outlet and convenience data for the 52 weeks ending 31 October 2021.
Jenner's Tequila range – consisting of blanco, reposado and añejo expressions – launched in May, first rolling out in California.
Upon its release, the brand said its stocks were rapidly selling out. In July, Mike Novy, 818's president and chief operating officer, told The Spirits Business that sales had already exceeded the figures forecast for its first two years of operation.
818 is now available in 32 states across the US.
"We are thrilled to see the growth of 818 Tequila and sales continue to outperform our expectations," said Novy. "The elevated flavour profiles of 818 Tequila were created to introduce a flourishing market to a Tequila experience they can savour.
"Kendall is a strong female voice in the industry, leading a brand that stands for sustainability, while also delivering award-winning taste."
In October, 818 teamed up with Sacred Agave, a non-profit that supports the rural Mexican communities that produce agave spirits. Through the ongoing partnership, the organisations have created the 818 Bricks Program, which turns raw, post-production agave fibres into bricks that can be used to build structures such as schools in the local community.
Earlier this month, Jenner launched a range of merchandise for 818, with sales helping to support Sacred Agave.
The Tequila brand recently made its first appearance in the UK market, and revealed plans to expand globally next year with a luxury-focused strategy.