Two Schmucks' new cocktail menu goes savoury
Barcelona bar Two Schmucks has premiered its latest cocktail menu – the first developed by the venue's new creative directors, Juliette Larrouy and Pom Modeste.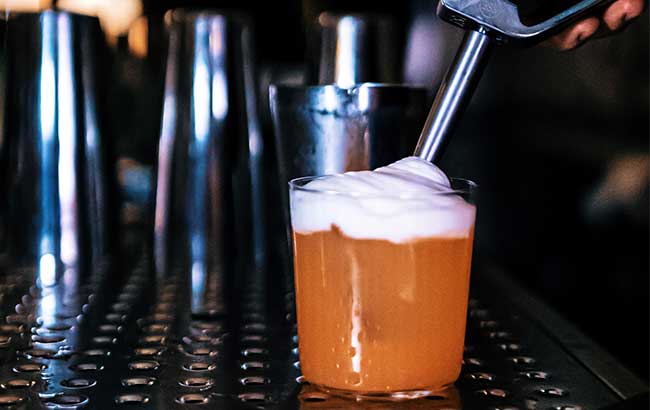 Titled Flavour of Schmucks, the new list is inspired by the bar team's culinary background and the dishes they have personal connections to.
For instance, Larrouy drew inspiration for her Melon, Cheese & Pepper cocktail from the salads served at brasseries in the south of France. The drink mixes melon cordial with gin and vermouth, garnished with a burrata foam.
Meanwhile, Granny Punch is based on a cucumber salad Modeste's grandmother used to make, and marries clarified milk, aquavit, manzanilla Sherry, white chocolate liqueur, vanilla, yogurt, cucumber and dill.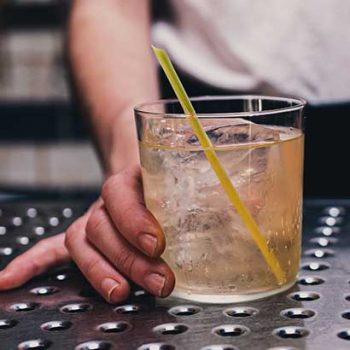 Other serves include Tom Kha, a fish sauce-infused and clarified coconut milk punch, themed around the classic Thai dish; Tartines, inspired by buttered French baguettes with jam; and French Soup Manhattan, which translates the flavours of beef bourguignon.
The menu places an emphasis on local ingredients, some of which have been sourced from neighbouring business Rooftop Smokehouse.
Two Schmucks opened in Barcelona's El Raval district in 2017, founded by Moe Aljaff and AJ White. White left the company last year, and Aljaff set out on a mission to grow the Schmuck brand. Along with business partner James Bligh, Aljaff appointed Larrouy and Modeste as the new creative directors of the bar last autumn, and turned his focus to expansion.
The team launched its first restaurant, Fat Schmuck, this summer; last month, they opened Lucky Schmuck, a party bar with karaoke. Both venues sit on the same street as Two Schmucks.
For an in-depth interview with Aljaff, check out the December issue of The Spirits Business, out soon.