Top 10 award-winning RTDs
From canned Daiquiris to bottled Martinis and refreshing hard seltzers, we sampled more than 100 ready-to-drink (RTD) beverages in our recent blind tasting – here are our favourites.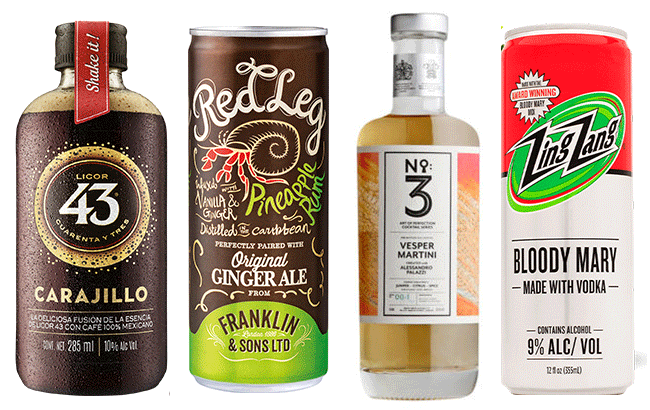 A few years ago, the idea of an excellent cocktail in a can or a bottle was an unlikely one – but thanks to a wave of innovation from brands and bartenders, drinkers are now spoilt for choice when it comes to high-quality ready-to-drink (RTD) serves.
To discover which cans, bottles and pouches are worth stocking your fridge, we held The Pre-Mixed and RTD Masters. This year's edition of the competition was our biggest yet, with more than 100 brands in the blind tasting.
To put the samples through their paces, we gathered a panel of experts at the Novotel Hotel in London Bridge: Matt Chambers, whisky writer and co‐founder of the Whisky for Everyone blog; Nicola Thomson, director of Practical Matters; Derek Millar, retired whisky sales advisor; Veronika Karlova, founder of Girls Drink Vodka; Ben Lindsay, spirits and menu consultant; David T Smith, spirits writer, consultant and co‐founder of the Craft Distilling Expo; Bernadette Pamplin, spirits writer and founder of the Under the Ginfluence blog; Sarah Miller, founder of the Gin A Ding Ding blog; Kate Malczewski, digital editor of The Spirits Business; and Melita Kiely, editor of The Spirits Business and chair of the event.
Read on for our pick of 10 award-winning RTDs from the competition.
---
No.3 Vesper Martini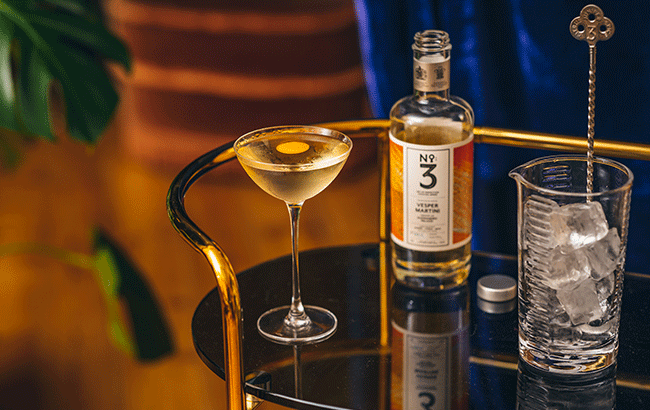 Price: £29.99 (US$39.86) per 500ml
James Bond fans are no stranger to the Vesper Martini, a classic serve that was originally outlined in Ian Fleming's Casino Royale. This version from Berry Bros & Rudd was developed by none other than Alessandro Palazzi, head bartender at the acclaimed Dukes hotel – known for his show-stopping Martinis. 
Given these serious credentials, it's no surprise that the No.3 Vesper Martini snapped up the highest accolade in our competition: the Taste Master award. At 28.6% ABV, the bottled serve is a punchy mix of No.3 Gin, vodka and vermouth. Chill it in the freezer, pour it into a Martini glass and serve it with an orange twist for a "fresh and zingy" bar-quality cocktail.
---
Zing Zang Bloody Mary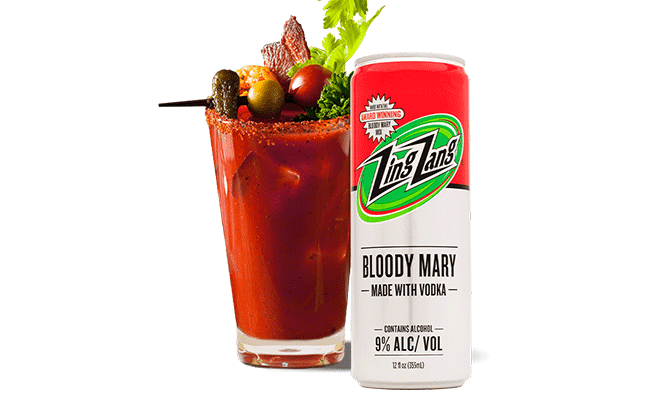 Price: US$12.99 per four-pack
The Bloody Mary is a go-to cocktail for brunch lovers everywhere, and Zing Zang's vodka-based canned version holds its own against the elaborately constructed serves from your favourite restaurant. Our judges hailed its "lovely appealing vegetal notes on the nose" – the drink is made with a blend of seven different vegetable juices, after all. We also found the cocktail to have great balance, with "not too much heat", though you could easily pump up the spice factor with a dousing of your favourite hot sauce. "Just needs a stick of celery," one judge enthused.
---
Slingsby Solo Gooseberry Gin & Mediterranean Tonic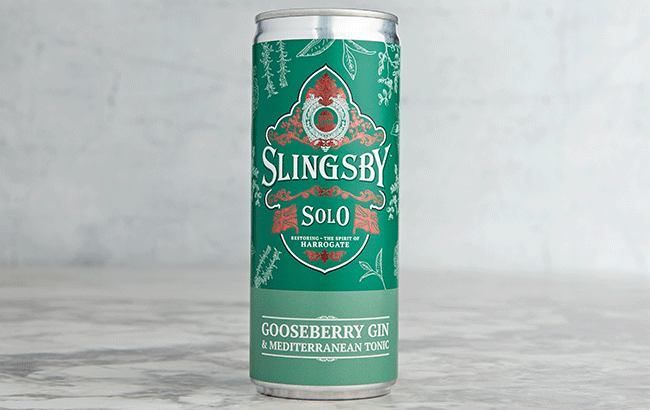 Price: £7.50 (US$9.97) per three-pack
For a gin and tonic with a twist, this gooseberry-infused version from Slingsby Gin owner Spirit of Harrogate is an excellent option – our judges actually called it "superb". The serve stars Slingsby's tangy Gooseberry Gin, made using Yorkshire gooseberries and locally sourced botanicals, with a beautifully bitter Mediterranean tonic in a supporting role.
---
NIO Cocktails Tommy's Margarita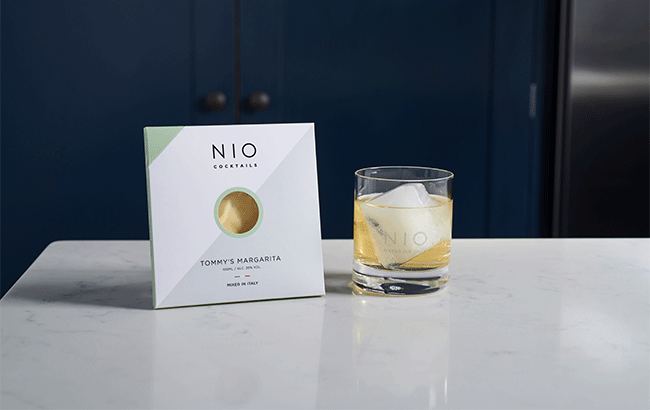 Price: £5.40 (US$7.18) per 100ml
The Tommy's Margarita is a simplified riff on the classic Tequila-based serve, swapping triple sec for agave syrup. NIO's RTD version features Jose Cuervo Tequila, agave syrup, citric acid and water – a recipe that brings the vegetal profile of the cocktail to the fore. Our judges praised its "strong grassy and woody notes"; we also love that it saves us from squeezing limes.
NIO – which stands for 'Needs Ice Only' – was founded in part by Patrick Pistolesi, the man behind acclaimed Rome bar Drink Kong. His mixology mastery means the brand has managed to create high-quality cocktails served in sleek pouches available for delivery. We can also recommend the brand's Gardens of Russia serve, and its Manhattan – both impressed the experts in our blind tasting.
---
Red Leg Pineapple Rum & Franklin & Sons Original Ginger Ale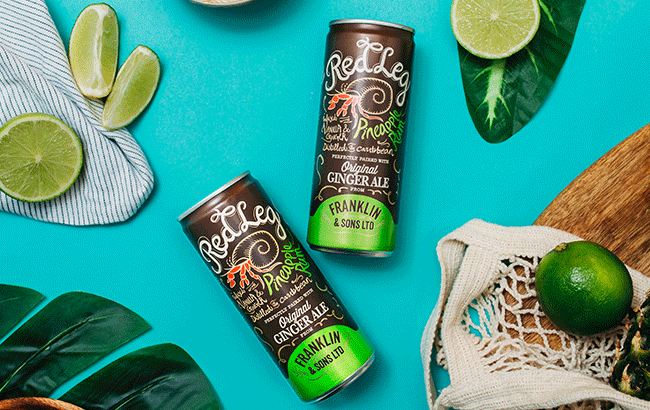 Price: £20 (US$26.59) per 12-pack 
Getting the balance of a pre-mixed serve right is a challenge, but mixer producer Franklin & Sons nailed it with this moreish tin. The brand combined its zingy ginger ale with Red Leg's pineapple-flavoured spiced rum, resulting in a profile that offers "rum on the nose with ginger, sweet sugarcane and pineapple" – though our judges noted the drink wasn't overly sweet.
---
Curatif Plantation Pineapple Daiquiri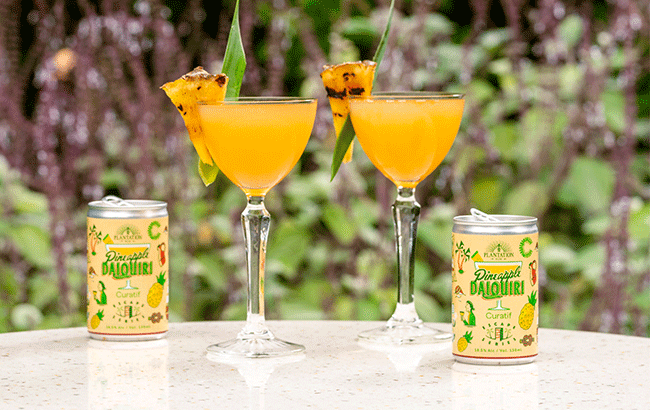 Price: AU$45 (US$32.07) per four-pack
A good base spirit is the key to an outstanding cocktail, and Curatif's Daiquiri riff has a solid foundation: it uses Plantation Stiggins Fancy Pineapple Rum, made by infusing pineapple rinds in Plantation 3 Star rum and redistilling it, then blending the distillate with pineapple-infused Plantation Original Dark rum. Curatif then takes things a step further by pairing the spirit with Australian limes, agave syrup and cane sugar.
The rum really shines through in this drink, delivering "good funky vegetal notes" on the nose and a "light tropical fruity backdrop" – no small feat for an RTD cocktail.
---
Caipirão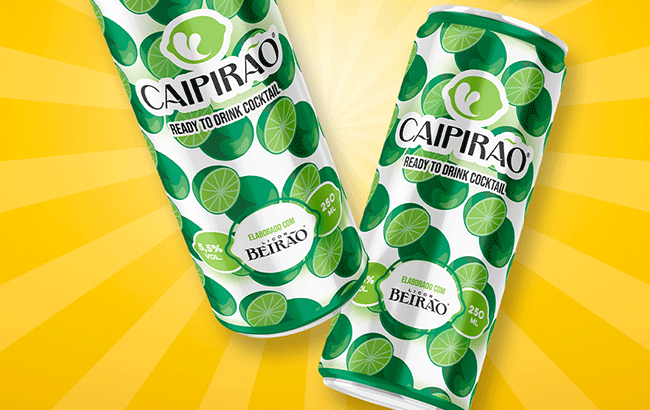 Price: £2 (US$2.66) per 250ml
The Caipirinha is traditionally made with cachaça, brown sugar and lime, but Portuguese liqueur brand Licor Beirão has created is own version of the drink in the form of the Caipirão. The liqueur itself is based on a top-secret recipe laced with herbs and seeds. In the cocktail, it lends extra complexity: "prominent liquorice notes" come through on the nose, with a "touch of vanilla and cream on the palate, leading to notes of apricot and stone fruits with some vegetal character on the finish". 
---
Carajillo 43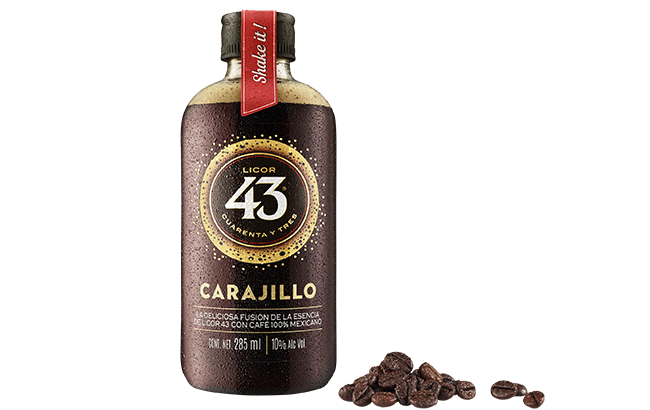 Price: MX$69 (US$3.19) per 285ml
Spanish liqueur Licor 43's bottled serve spotlights the carajillo, a Mexican drink of hot coffee spiked with alcohol. The brand's RTD take on the beverage was made to serve cold, and combines Licor 43 with 100% Arabica Mexican coffee. Give it a shake and it becomes foamy, just like the hot version of the drink. Our judges found it "deep and rich", with "chocolatey coffee and syrupy caramel sweetness".
---
DaiquirISH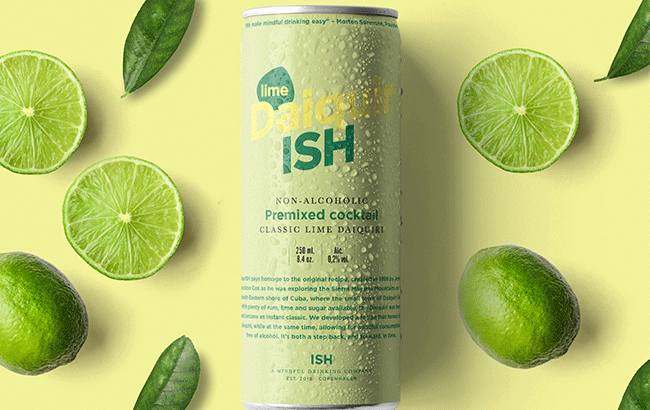 Price: £2.50 (US$3.32) per 250ml
Finding a premixed Daiquiri that lives up to a bar-made cocktail is a monumental task, but a non-alcoholic premixed Daiquiri? That  seems nearly inconceivable. Yet somehow, non-alcoholic drinks brand Ish has managed to create an outstanding no-ABV alternative to the Daiquiri. The star of the drink is RumISH, the producer's booze-free 'rum', which is made with Madagascar vanilla, nutmeg, baked apple and chilli seeds. The spirit is then mixed with lime juice and raw sugar, for a serve that delivers the impressive vegetal and citrus notes that you'd enjoy in the original. Our judges agree: "Great aromas of rum and citrus on the nose; caramel and toffee with lime on the palate – excellent suggestion of rum."
---
Dos Locos Tequila Seltzer Strawberry Lime
Price: £7.72 (US$10.27) per four-pack
There may be an abundance of hard seltzers on the market, but it's not always easy to find one that delivers on flavour. Dos Locos Strawberry Lime Seltzer was among the top cans in our tasting thanks to its vibrant Tequila base, and our judges enjoyed its strawberry notes, plus "a little saltiness", making for a refreshing and effortless drink.