Top 10 canned cocktails
By Kate Malczewski
The ready-to-drink (RTD) category is thriving, with plenty of choice for consumers and ever-increasing quality from brands. Here we showcase 10 of the best canned cocktails on the market.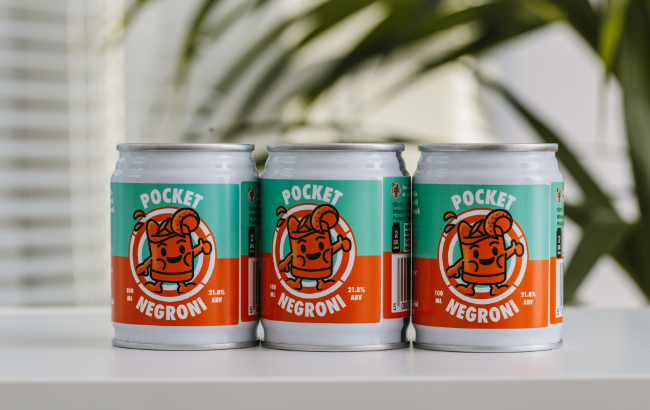 With bars and restaurants closed for much of the past year, demand for RTD cocktails has never been higher. Last year, UK drinkers spent £412 million (US$580.8m) on RTDs, a 29% increase from 2020.
Of course, spirit-and-mixer cans are popular choices, with tinned G&Ts leading the way and hard seltzers lending fizz to the category. But as the thirst for on-the-go serves rises, more complex canned cocktails have emerged. 
Both spirits giants and independent producers have developed canned versions of classic drinks – think Margaritas, Espresso Martinis and more. Bars, too, have gotten in on the trend, canning their own unique house favourites for consumers to enjoy at home and on the go. 
The market is now awash with RTD cocktails, but quality varies massively. So which ones are worth cracking open? 
We rounded up 10 excellent canned cocktails, just in time for summer sipping – click through to see our choices.
Empirical 01 and 02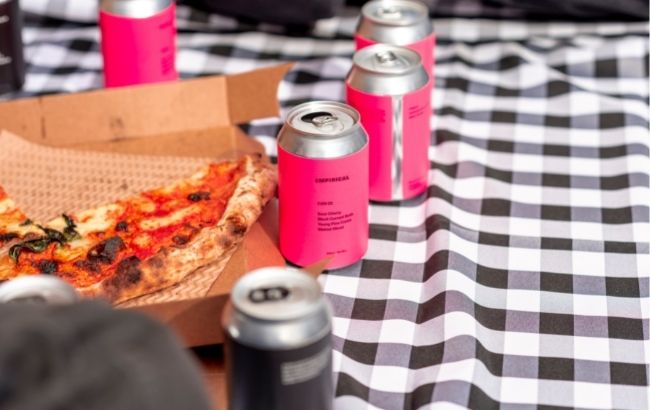 Copenhagen-based 'flavour company' Empirical has translated its maverick attitude to cocktail form with its two canned serves. 
Can 01 blends oolong tea, toasted birch and green gooseberry for a complex yet refreshing drinking experience.
Meanwhile, Can 02 offers a pleasantly medicinal, earthy flavour profile, with cherry, blackcurrant, pine cone and walnut wood. 
The tins are available as a pair for RRP £11 (US$16) on the Empirical website.
Moth's canned classics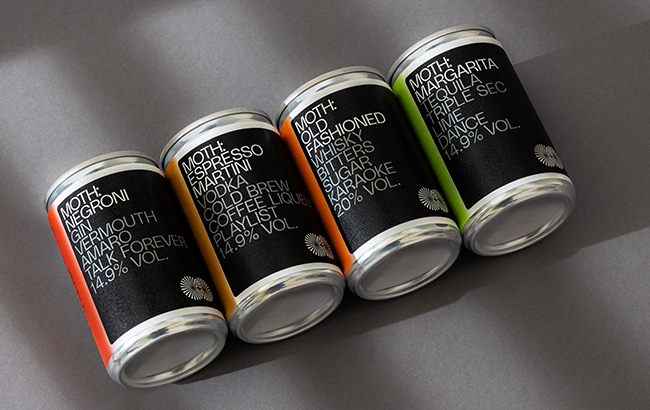 RTD range Moth boasts four classic drinks featuring spirits from popular brands.
The Old Fashioned mixes English Whisky Co whisky, Bob's Bitters and sugar in a short, punchy serve; the Margarita uses Enemigo Tequila, triple sec, lime and salt; the Negroni blends Tarquin The Seadog Navy Strength Gin with Asterley Bros vermouth and amaro; and the Espresso Martini brings together Wood Brothers Vodka, cold brew coffee and coffee liqueur. 
According to co-founder Rob Wallis, Moth was conceived so that cocktails "can be served as easily as a can of beer". 
Moth cocktails are available at Waitrose for RRP £3.99 ($US5.64) per can. 
Hippy Fizz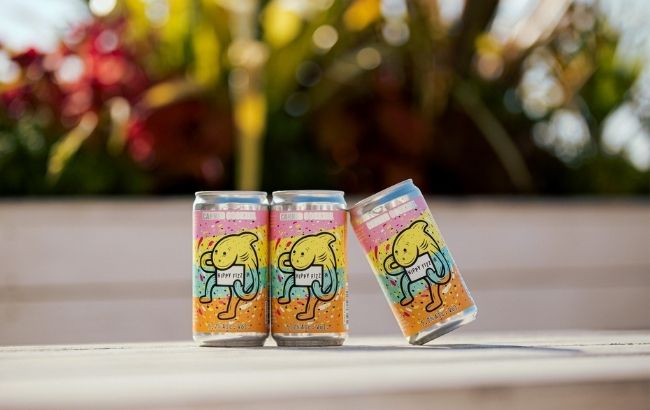 Aberdeen-based distillery Porter's Gin, co-founded by on-trade veterans Alex Lawrence, Ben Iravani and Josh Rennie, rolled out its Hippy Fizz RTD last year.
Mixing Porter's Gin with pineapple shrub, malted passionfruit and patchouli, the Highball is a canned version of one the brand's signature serves. It's bright, multilayered and easy drinking – no surprise, given the cocktail credentials of Porter's brand ambassador Jack Wareing, who developed the drink. 
Hippy Fizz is available to purchase on the Porter's website at an RRP of £4 (US$5.65), or £34 (US$48) for 12 cans.
Liberation's overproof serves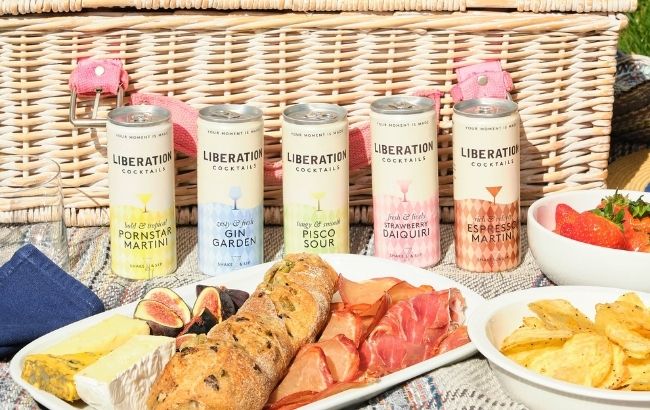 The canned range from UK-based Liberation Cocktails mixes overproof craft spirits in five flavours, offering a Pornstar Martini, Pisco Sour, Strawberry Daiquiri, Espresso Martini and a cocktail called Gin Garden, with cucumber, elderflower, apple juice and gin. The brand recommends shaking the cans before serving. 
The RTDs come in mixed packs of six for an RRP of £21 (US$29.66).
Liberation also makes each cocktail in a five-litre, 33-serve keg format, as well as 750ml bottles. 
Hawksmoor at home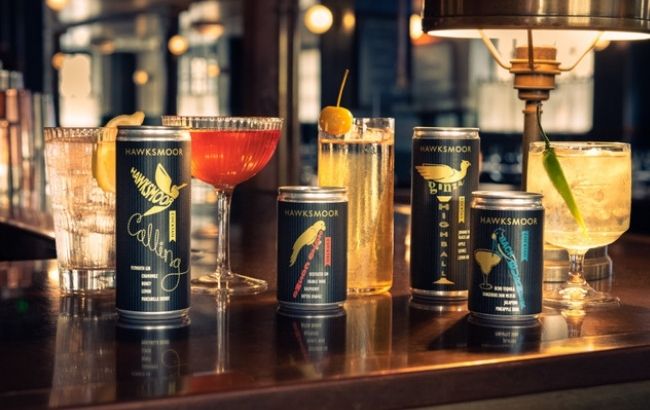 During the pandemic, UK-based restaurant group Hawksmoor pivoted its excellent bar programme and created a set of standout RTDs. 
The 20/20 Cosmo features Beefeater Gin, orange wine, raspberry and bitter orange; the Ginza Highball mixes Johnnie Walker Black Label, apple, quince and lemon verbena; Hawksmoor Calling has Plymouth Gin, chamomile, honey, lemon and manzanilla Sherry; and our favourite, Back Burner, brings together Ocho Tequila, Dangerous Don Mezcal, jalapeno and pineapple soda.
Hawksmoor's restaurants have now reopened, but its canned cocktails are still available for purchase in a set of four on the Hawksmoor website for RRP £28 (US$39). 
Porter's Pocket Negroni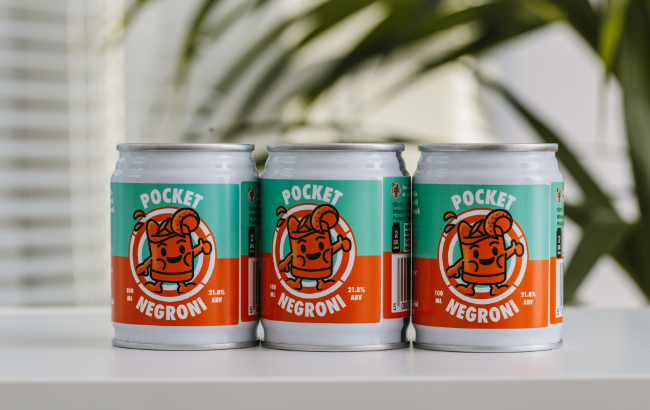 Yet another offering from Porter's Gin, the Pocket Negroni is a well-made classic in an adorable 100ml package. 
The 21.8% ABV can brings together Porter's Gin, sweet vermouth and a red bitter apéritif, and is available for RRP £5 (US$7.06) on the Shop Cuvee website.
Thomas Tipple's apéritif moment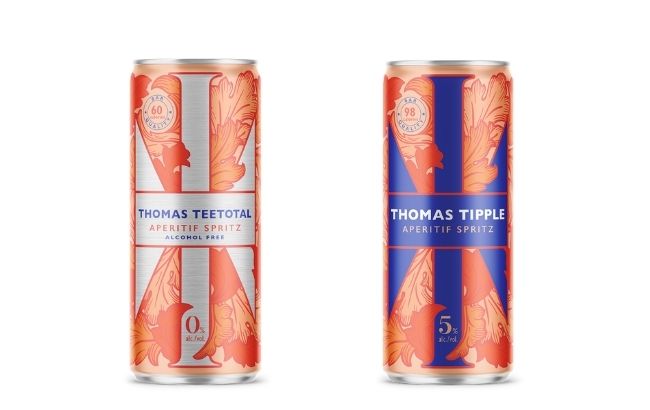 RTD brand Thomas Tipple is making its mark on the aperitivo hour with its canned Spritz.
The pleasantly bitter Aperitif Spritz comes in both alcoholic (5% ABV) and non-alcoholic versions, joining Thomas Tipple's range of premixed Bellinis and Mimosas.
It's available to buy online and at select independent retailers, with an RRP of £3.50 (US$4.94) for the alcoholic version and £2.50 (US$3.53) for the non-alcoholic.
Vacay's stylish fizz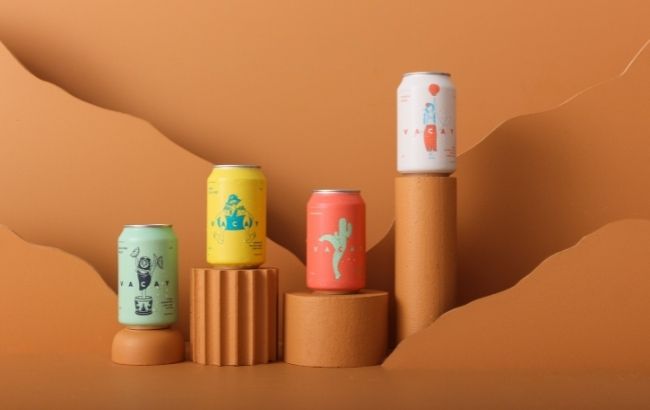 The eye-catching canned cocktails in the Vacay range were developed for both consumer appeal and for "speed of service" for on-trade venues, according to founder Chris Caruso. 
Vacay's Moscow Mule marries Misty Isle Vodka, ginger beer, lime juice and Angostura bitters; the Tom Collins (6.1% ABV) has 58 Gin, Sicilian lemon juice, sugar and soda water; the Paloma combines blanco Tequila, pink grapefruit juice, lime juice, soda water and sugar; and the Blood Orange Vodka Soda boasts Misty Isle Vodka, blood orange juice, hibiscus syrup and soda water.
Vacay's cocktails are available on the brand's website at RRP £18 (US$25) for four 330ml cans.
Troop's spritzy sippers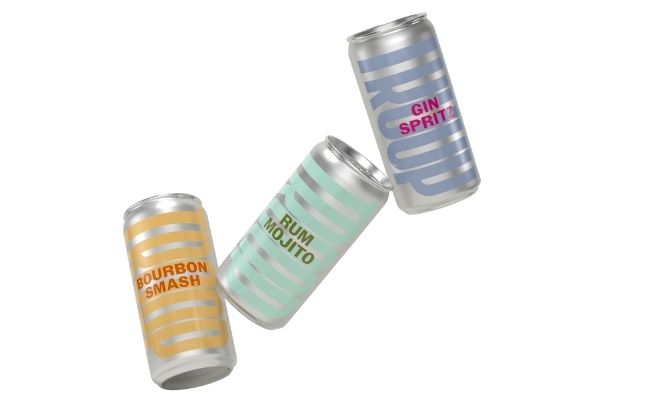 Launched in 2019, San Francisco-based canned cocktail brand Troop has three serves in its range: the classic Rum Mojito with rum, soda water, lime, mint and cane sugar; the zero-sugar-added Gin Spritz with amaro, lemon, hibiscus and, of course, gin; and the Bourbon Smash, a mix of Bourbon, black tea, lemon, mint and cane sugar. 
Each drink clocks in at 10% ABV and is available on the Troop website; a mixed six-pack retails for US$30.  
Coffee cocktails from Kahlúa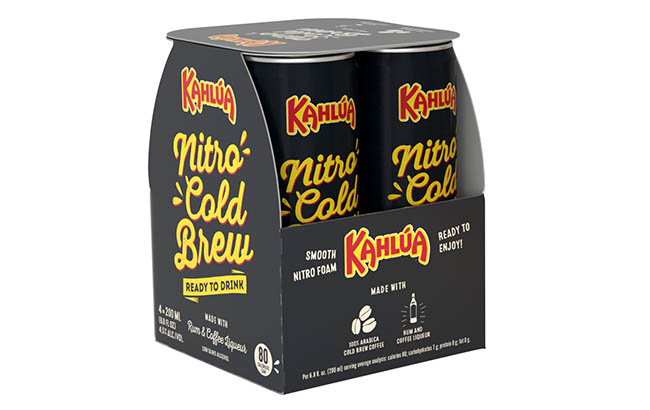 Coffee liqueur brand Kahlúa first made its mark on the RTD category back in 2018 with its Espresso Martini, and extended its range last year with the addition of a Nitro Cold Brew cocktail. 
The Espresso Martini marries coffee, Kahlúa and a dash of grain vodka, while the Nitro Cold Brew combines rum, coffee liqueur and cold brew coffee. 
Both cans sit at 4.5% ABV and have been designed with a mechanism that infuses the drink with nitrogen upon opening to provide a foamy texture. 
Both cans can be purchased from Drizly.com; the Kahlúa Espresso Martini available for an RRP of US$4.25 per can, and the Nitro Cold Brew cocktail for US$3.84 per can.