The Pre-Mixed and RTD Masters 2021 results
By Melita Kiely
Ready-to-drink and pre-mixed products have taken off in the past couple of years, and their upward trajectory shows no sign of stopping. But how do the expressions fare when put to the test by our panels of judges?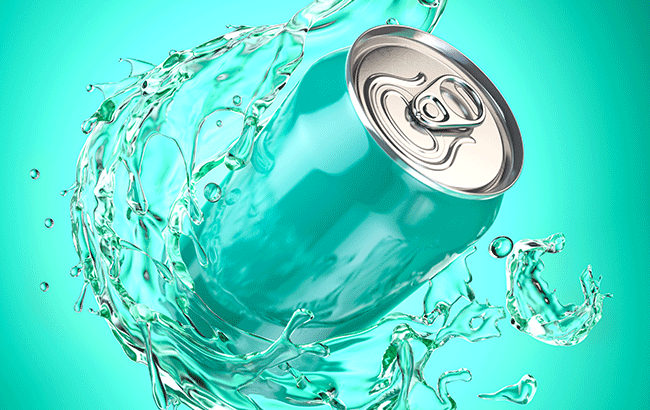 When lockdowns forced the on‐trade to close, consumers turned to ready‐to‐drink (RTD) offerings like never before. Demand for delivery cocktails soared, and when outdoor gatherings were permitted, friends flocked to parks, eager to reconnect over a tinny or two.
The quest for accessible, flavoursome pre‐mixed beverages has accelerated the number of RTD products coming to market – and the sector looks set to grow in the coming years. According to IWSR Drinks Market Analysis, by 2025 the RTD category will account for 8% of the total alcohol sector across 10 major markets: Australia, Brazil, Canada, China, Germany, Japan, Mexico, South Africa, the UK and the US. That would be double the 4% market share of the sector in 2020, the IWSR RTD Strategic Study showed.
Furthermore, the report, which was released in October, revealed RTD volumes have been increasing faster than any other key drinks category since 2018, and will 'significantly' surpass the total alcohol market by 2025. As such, the category should see an approximate compound annual growth rate increase of 15% in the five years to 2025 across the aforementioned markets.
Unsurprisingly, this year's Pre‐Mixed & RTD Masters was bigger than ever. More than 100 brands were put through their paces at the Novotel Hotel in London Bridge. Packed and shipped by Sensible, the cans and bottles were chilled to the right temperatures before being served blind to our judging panels.
Forming the first of three panels on the day were: Matt Chambers, whisky writer and co‐founder of the Whisky for Everyone blog, who chaired the team; Nicola Thomson, director of Practical Matters; and Derek Millar, retired whisky sales advisor.
The second team comprised: Veronika Karlova, founder of Girls Drink Vodka; Ben Lindsay, spirits and menu consultant; and David T Smith, spirits writer, consultant and co‐founder of the Craft Distilling Expo, who chaired the panel.
Bernadette Pamplin, spirits writer and founder of the Under the Ginfluence blog, sat on the final panel, accompanied by Sarah Miller, founder of the Gin A Ding Ding blog. The pair were joined by Kate Malczewski, digital editor of The Spirits Business, and Melita Kiely, editor of The Spirits Business and chair of the event.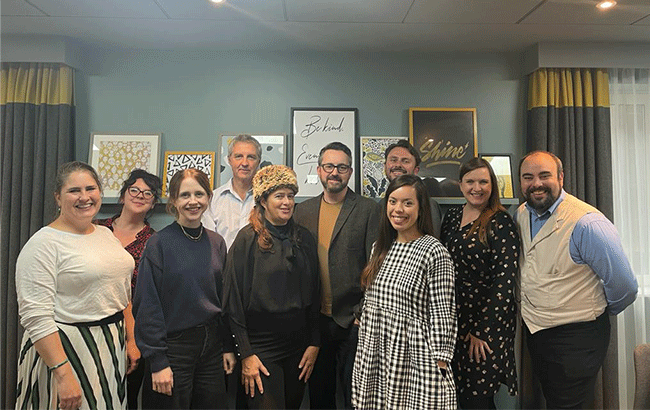 Start with vodka
To begin the day's proceedings, a flight of Vodka‐Based RTDs was presented to the judges. Delivering a strong start was Zing Zang Bloody Mary, which took the first Master medal of the day. Miller said the cocktail had "lovely appealing vegetal notes on the nose". "This was well balanced to appeal to most consumers – not too much heat, but more could be easily added. Just needs a stick of celery," she added.
NIO Cocktails Garden of Russia also secured the top award in this flight, praised for its "lovely light, floral notes" on the nose – "delicate and perfumed". The palate brought "sour citrus and elderflower".
Malczewski noted: "This was the one that said 'I'm a cocktail'."
Three Gold medallists kept the judges happy: Vodka Mudshake Salted Caramel with "rich salted caramel, toffee notes"; Alive Raspberry, Blueberry, Acai 80 Calorie Cooler with its "nice balance of fruit"; and Funkin Cocktails Passion Fruit Martini, with its "full on passion fruit" nose and "sweet, tropical palate".
Smith said: "Vodka is a great base spirit for a host of different drinks, and these entrants illustrated its versatility."
After vodka, the tasting progressed to Gin‐Based expressions – and an impressive four Master medallists were uncovered.
The first Master medal of the flight went to No.3 Vesper Martini. Chambers described the nose as "fresh and zingy" and said the "herbal botanicals come through well". "Refreshing and delicious on the palate with hints of herbal and white pepper," he added.
"Superb" Slingsby Solo Gooseberry Gin & Mediterranean Tonic also secured a Master award. Tasting notes included "quinine, underlying gin, and lovely gooseberry flavours". Slingsby Solo Blackberry Gin & Mediterranean Tonic also received a Master medal. Found to be "fizzy and effervescent" with "refreshing and delicious blackberry/bramble" flavours, the judges were thoroughly impressed.
Comte de Grasse also won a Master for its Divine Orange RTD Negroni. Karlova found "lovely bitter notes" on the nose, with a "touch of orange on the palate", plus "well balanced herbaceous notes. This was everything you'd expect from a Negroni."
As well as the Master accolades, 15 Gold medals were also awarded in this flight. They included: Portobello Road Gin & Franklin & Sons Natural Indian Tonic Water, with its "citrus‐heavy character"; Bombay Sapphire & Tonic, with its "traditional gin notes and a hint of eucalyptus"; Pre Mixed Cotswolds Garden Cocktail, enjoyed for its "citrus and green apple" profile; and "very well executed" Marseilles Midsummer Raspberry Gimlet, full of "freshness" on the palate.
Chambers said: "It was good to see some creativity in what is quite a 'safe' category. I'd love to see more experimentation, such as the [Pre Mixed Cotswolds] Garden Cocktail."
The judges then turned their attention to pre‐mixed and RTD drinks with either a Tequila or mezcal base. Yet again, there was much to be excited about. Curatif Black Pearl Toreador received a Master medal for "lovely stewed fruits and a slight vegetal element" on the nose, while "Tequila comes through nicely" on the palate. The RTD was "balanced well with a little apricot sweetness and citrus zest" on the palate.
NIO Cocktails Tommy's Margarita also proved to be worthy of the top award, impressing with its "strong grassy and woody notes" on the nose and "a vegetal body and notes of agave syrup" on the palate.
Curatif also picked up one of two Gold medals in this heat for "tangy and refreshing" Curatif Tequila Tromba Tommy's Margarita.
Brown‐Forman's El Jimador New Mix Cantarito also secured a Gold medal with its "nice level of grapefruit citrus" and "earthy notes from the Tequila".
Thomson said: "This was highly representative of Tequila, with some delicious results."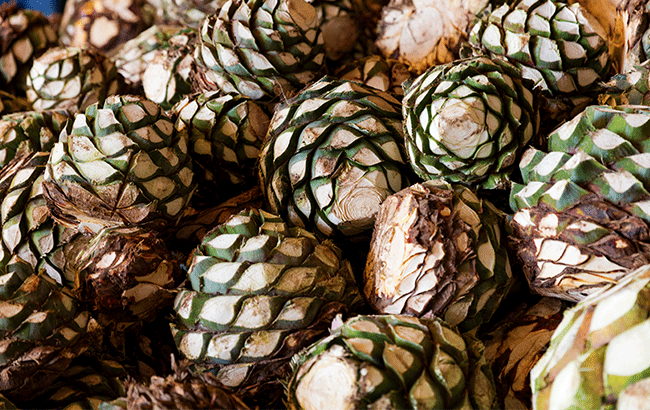 A flight of Rum‐Based RTDs was put forward for the taste test next, delivering two standout expressions. Global Brands bagged a Master medal for Red Leg Pineapple Rum & Franklin & Sons Original Ginger Ale. The judges praised how the brand mingled "rum on the nose with ginger, sweet sugarcane and pineapple" but ensured the RTD had "sweetness, but not too much". Curatif Plantation Pineapple Daiquiri also walked away with the top award. Malczewski found "good funky vegetal rum notes" on the nose, with a "light tropical fruity backdrop". The palate brought "lime sourness" balanced by "sweet, tangy pineapple".
"The rum delivers a real kick that you'd expect from a Daiquiri," she added.
The Rum‐Based RTDs left a good impression with the judges, as seven Gold medals were also awarded. Among these were: Funkin Nitro Cocktails Piña Colada, which had "good acidity with a nice touch of coconut and fruity pineapple"; Noveltea La Fusión with its "aromatic tea flavour, honeyed rum"; and Rum Punch – The Public Spirit, which ended with a "nice refreshing finish".
Miller noted: "I was quite impressed by this flight, it was a nice range, diverse with different flavours going on. I really liked the tea‐flavoured RTD, and the pineapple Daiquiri was great, bright and zingy."
Lingering honey
A solid round of Whisk(e)y‐Based pre‐mixed and RTD expressions were presented to the judges next, with a Master awarded to "bold, boozy" NIO Cocktails Manhattan. Malczewski said the cocktail grew on her over time. "It had lovely vermouth spices on the finish and a hefty, vanilla‐y whiskey flavour," she added.
Jack Daniel's Tennessee Honey and Lemonade secured a Gold medal in the same flight, enjoyed for its "lingering honey" notes that complemented the "maltiness from the whiskey on the palate".
Next came a flight of liqueur and speciality‐based pre‐mixed and RTD cans/bottles. Two products stood out from the rest, securing the coveted Master title.
First, Caipirão from Liquid Company. Karlova detected "prominent liquorice notes" on the nose and a "touch of vanilla and cream on the palate, leading to notes of apricot and stone fruits with some vegetal character on the finish".
Spanish liqueur brand Licor 43 also collected the top award for its Carajillo 43. The expression was described as "deep and rich" in flavour, with "chocolatey coffee and syrupy, caramel sweetness". Six standout Gold medallists also caught the judges' attention. Lucas Bols bagged one of the Gold awards for its Margarita Azul, found to have "earthy Tequila notes" on the nose and a "tangy citrus/lime" flavour on the palate, and a "hint of saltiness, too".
Fellow Gold medallist Panther Milk Original intrigued the judges by being "so unusual". "This is a delicious drink," enthused Pamplin. "It's great to see such an unusual idea being done so well." With "sweet porridge notes" and an "eggnog‐like quality", the judges were left wanting more.
The highs of the lows
In the Low/No‐Alcohol heat, an alcohol‐free cocktail blew the judges away. Daiquirish excelled in the competition and received a Master award. Chambers said: "Great aromas of rum and citrus on the nose; caramel and toffee with lime on the palate – excellent suggestion of rum."
Two Golds were also awarded to "tangy and refreshing" Spritzish, with its "nice structure and depth", and Miami Cocktail Company Paloma Spritz, hailed for "lots of bitter grapefruit on the nose and earthy Tequila underneath".
Millar said: "You would not mind being the designated driver if you had these no‐ABV products presented to you; these shone above some alcoholic versions we sampled earlier in the day."
In the Vegan contingent, leading B2B (business‐to‐business) cream liqueur developer and manufacturer Creamy Creation impressed with its Vegan Piña Colada Concept. The expression, which is fully customisable, was described as "authentic" in flavour with "juicy coconut, creamy texture, and a luxurious mouthfeel".
The judges agreed you "would not guess this was vegan".
In the Partially‐Made Cocktail flight, a Gold was awarded to Le Pêcheur for aromas of "tinned peaches" on the nose and a "nice sourness and juicy peach" on the palate.
The last flight was dedicated to the hard seltzer category. The final Master of the day was discovered in this round – Dos Locos Tequila Seltzer Strawberry Lime. The judges liked the way the Tequila base came through, along with "strawberry and a little saltiness" to create an overall "refreshing" tipple.
Seven Gold medals were also given, one of which was scooped up by "bright, zingy and citrusy" La Dolce Vita – La Limonata.
Brown‐Forman also secured a Gold award for its El Jimador Seltzer Berry, with "plenty of hedgerow berries on the nose and bramble/blackberry cordial on the palate".
With all of the flights assessed, the judges reflected on fresh pours of each Master medallist. The only challenge left was to agree on which product had impressed enough to earn the title of Pre‐Mixed & RTD Taste Master 2021. The highest award of the day was bestowed upon Berry Bros & Rudd's No.3 Vesper Martini.
The judges agreed they had all been pleasantly surprised by the quality and diversity on offer across the pre‐mixed and RTD category – "probably more than I had given the category credit for", said Miller.
"There was diversity across the category, but also across individual spirit bases – a really huge range of styles," added Pamplin. "There were some fantastic examples of stuff being done well."
An area of improvement noted by the experts was there remains room for experimentation – particularly with higher‐ABV offerings. Malczewski added: "Producers shouldn't be afraid to bring out higher‐strength options, packed with flavour. There's definitely room for growth at the high‐ABV end of the RTD/pre‐mixed category – and there's an audience who'd be keen to try these options."
---
Vodka Based
| | | |
| --- | --- | --- |
| Brand owner | Product name | Medal |
| Zing Zang | Zing Zang Bloody Mary | Master |
| NIO Cocktails UK | NIO Cocktails Garden of Russia | Master |
| Independent Distillers Canada | Vodka Mudshake Salted Caramel | Gold |
| Independent Distillers Canada | Alive Raspberry, Blueberry, Acai 80 Calorie Cooler | Gold |
| Funkin | Funkin Cocktails Passion Fruit Martini | Gold |
| Funkin | Funkin Nitro Cocktails Passion Fruit Martini | Silver |
| Curatif | Curatif Archie Rose Espresso Martini 120ml | Silver |
| Brown‐Forman | Part Time Rangers – Yellow Elephant | Silver |
| Brown‐Forman | Part Time Rangers – Black Elephant | Silver |
| Independent Distillers Canada | Vodka Mudshake Creamy Vanilla | Silver |
| Independent Distillers Canada | Alive Lemon & Key Lime 80 Calorie Cooler | Silver |
| Independent Distillers Canada | Vodka Mudshake Classic Chocolate | Silver |
Gin Based
Brand owner
Product name
Medal
Berry Bros & Rudd
No.3 Vesper Martini
Master & Taste Master
Spirit of Harrogate
Slingsby Solo Gooseberry Gin & Mediterranean Tonic
Master
Spirit of Harrogate
Slingsby Solo Blackberry Gin & Mediterranean Tonic
Master
Comte de Grasse
Divine Orange
Master
Bombay Sapphire
Bombay Sapphire & Tonic
Gold
Cape Byron Distillery
Brookie's Byron Dry Gin & Tonic with Native Finger Lime
Gold
The Cotswolds Distillery
Pre Mixed Wildflower Gin Spritz
Gold
The Cotswolds Distillery
Pre Mixed Cloudy G&T
Gold
The Cotswolds Distillery
Pre Mixed Cotswolds Garden Cocktail
Gold
Pernod Ricard
Beefeater Gin & Tonic Pink Strawberry
Gold
Tom Savano Cocktails
Marseilles Midsummer Raspberry Gimlet
Gold
Comte de Grasse
Agrume Doré
Gold
Comte de Grasse
Explosion Florale
Gold
Global Brands
Portobello Road Gin & Franklin & Sons
Natural Indian Tonic Water
Gold
Global Brands
Manchester Gin Raspberry Infused Gin &
Franklin & Sons Sicilian Lemon Tonic
Gold
Spirit of Harrogate
Slingsby Solo London Dry Gin & Premium Tonic
Gold
Horseguards London Dry Gin
Horseguards London Dry Gin Negroni
Gold
Liquid Company
Foxtale Pink Gin & Tonic
Gold
Kairos Consulting
Conte Negroni
Gold
Brown‐Forman
Part Time Rangers – Pink Rhino
Silver
Liquid Company
Foxtale Gin & Tonic
Silver
Horseguards London Dry Gin
Horseguards Pink Gin Cosmopolitan
Silver
OHD Oslo Håndverksdestilleri
Fjæra Rosé Gin & Tonic
Silver
Pernod Ricard
Beefeater Gin & Tonic Blood Orange
Silver
Pernod Ricard
Beefeater Gin & Tonic London Dry
Silver
Cape Byron Distillery
Brookie's Native Plum Gin Spritz
with Mint & Strawberry
Silver
Curatif
Curatif Never Never Distilling Co Negroni 140ml
Silver
NIO Cocktails UK
NIO Cocktails Gin Proved
Silver
OHD Oslo Håndverksdestiller
Vidda Tørr Gin & Tonic
Silver
Tequila/Mezcal Based
| | | |
| --- | --- | --- |
| Brand owner | Product name | Medal |
| Curatif | Curatif Black Pearl Toreador 130ml | Master |
| NIO Cocktails UK | NIO Cocktails Tommy's Margarita | Master |
| Brown‐Forman | El Jimador New Mix Cantarito | Gold |
| Curatif | Curatif Tequila Tromba Tommy's Margarita 130ml | Gold |
| Zing Zang | Zing Zang Margarita | Silver |
| Quila Tequila | Quila Tequila | Silver |
| Independent Distillers Canada | Dos Locos Lime Margarita | Silver |
| Independent Distillers Canada | Dos Locos Sunrise | Silver |
Rum Based
Brand owner
Product name
Medal
Global Brands
Red Leg Pineapple Rum & Franklin & Sons
Original Ginger Ale
Master
Curatif
Curatif Plantation Pineapple Daiquiri 130ml
Master
The Public Spirit
Rum Punch – The Public Spirit
Gold
Funkin
Funkin Cocktails Piña Colada
Gold
Curatif
Curatif Jacoby's Trader Vic's Mai Tai 130ml
Gold
The Public Spirit
Rum & Ginger – The Public Spirit
Gold
Funkin
Funkin Nitro Cocktails Piña Colada
Gold
Tea Venture
Noveltea La Fusión
Gold
Curatif
Curatif Plantation Hurricane 130ml
Gold
Tom Savano Cocktails
Cuban Revolutionary Mojito
Silver
NIO Cocktails UK
NIO Cocktails Mai Tai
Silver
Global Brands
Red Leg Spiced Rum & Franklin & Sons 1886 Cola
Silver
Funkin
Funkin Cocktails Strawberry Daiquiri
Silver
Whisk(e)y Based
| | | |
| --- | --- | --- |
| Brand owner | Product name | Medal |
| NIO Cocktails UK | NIO Cocktails Manhattan | Master |
| Jack Daniel's | Jack Daniel's Tennessee Honey and Lemonade | Gold |
| Jack Daniel's | Jack Daniel's Apple and Tonic | Silver |
| Tom Savano Cocktails | Smoky Maple Ragtime Manhattan | Silver |
| Zing Zang | Zing Zang Bourbon Sour | Silver |
Liqueur/Speciality Based
| | | |
| --- | --- | --- |
| Brand owner | Product name | Medal |
| Liquid Company | Caipirão | Master |
| Licor 43 | Carajillo 43 | Master |
| Licor 43 | Fresco Lemon | Gold |
| Curatif | Curatif Bar Bambi Amaretto Sour 130ml | Gold |
| Lucas Bols | Margarita Azul | Gold |
| Fiorito | Fiorito Tonic RTD | Gold |
| Lucas Bols | Espresso Martini | Gold |
| Beastly Brews – Panther M*lk | Panther Milk Original | Gold |
| Liquid Company | Morangão | Silver |
| Licor 43 | Licor 43 & Coffee Nitro | Silver |
| Licor 43 | Fresco Apple | Silver |
| Licor 43 | Blanco RTD | Silver |
| Licor 43 | Fresco Berry | Silver |
| Lucas Bols | Pornstar Martini | Silver |
| Lucas Bols | Red Light Negroni | Silver |
Low/No Alcohol
| | | |
| --- | --- | --- |
| Brand owner | Product name | Medal |
| ISH Spirits | DaiquirISH | Master |
| ISH Spirits | SpritzISH | Gold |
| Miami Cocktail Company | Miami Cocktail Company Paloma Spritz | Gold |
| ISH Spirits | GinISH & Tonic | Silver |
Vegan
| | | |
| --- | --- | --- |
| Brand owner | Product name | Medal |
| Creamy Creation (B2B) | Vegan Piña Colada Concept | Master |
Partially‐Made Cocktail
| | | |
| --- | --- | --- |
| Brand owner | Product name | Medal |
| Le Bocal à Sirènes | Le Pêcheur | Gold |
Hard Seltzer
| | | |
| --- | --- | --- |
| Brand owner | Product name | Medal |
| Independent Distillers Canada | Dos Locos Tequila Seltzer Strawberry Lime | Master |
| Long Shot Drinks | Strawberry & Rhubarb Hard Seltzer | Gold |
| Long Shot Drinks | Raspberry & Blackcurrant Hard Seltzer | Gold |
| La Dolce Vita Bev | La Dolce Vita – Il Pompelmo | Gold |
| La Dolce Vita Bev | La Dolce Vita – La Limonata | Gold |
| Master of Ceremonies | Pals | Gold |
| Brown‐Forman | El Jimador Seltzer Berry | Gold |
| Independent Distillers Canada | Dos Locos Tequila Seltzer Orange, Mango & Pineapple | Gold |
| Brown‐Forman | El Jimador Seltzer Peach | Silver |
| Long Shot Drinks | Pink Grapefruit Hard Seltzer | Silver |