The Hard Seltzer Masters 2021 results
By Melita Kiely
Hard seltzers have taken the US by storm and are now making their mark globally. We hosted our first blind-tasting competition for the category to determine which brands are leading the way in terms of quality and flavour.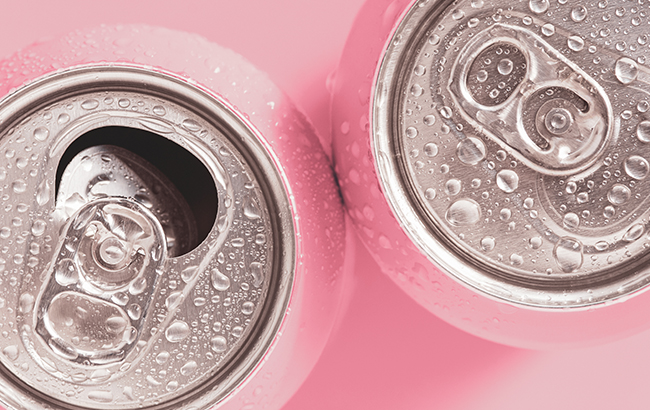 In December 2020, leading alcohol e-commerce platform Drizly forecast that hard seltzers would gain greater shelf space in the US in 2021. In October last year, The Drizly 2020 Bevalc Retail Report spoke to more than 500 adults who managed or owned independent alcohol stores, including retailers both on and off the Drizly platform. According to the survey, 64% of respondents said they were planning to make space for more hard seltzers, a category that has stolen the hearts and minds of US imbibers.
Over the past year, the hard seltzer trend has slowly been expanding overseas. Leading hard seltzer brand White Claw launched in the UK and Australia in 2020, while celebrity names such as rapper Travis Scott and chef Gordon Ramsay also claimed their stake in the sector.
Global brands have also been keen to stay ahead of the trend by bringing their own takes on the alcoholic sparkling water to market. Among the brands that have recently brought out their own iterations are: Smirnoff, Loch Lomond, Moskovskaya, Hornitos Tequila, Jose Cuervo, East London Liquor Company and Brewdog Distilling.
The category's rapid growth means it is gaining worldwide traction – and only quality products will ensure the longevity of hard seltzers. To test the standard of the products coming to market, The Global Spirits Masters hosted its inaugural Hard Seltzer Masters last month. Held remotely in the judges' homes in England due to Covid-19 restrictions, each entry was shipped anonymously by Wine Sorted to guarantee the judges were completely unaware of what brands they were tasting.
The tasting was chaired by me, Melita Kiely, editor of The Spirits Business. I was joined over Zoom by David T Smith, spirits writer, consultant and co-founder of the Craft Distilling Expo.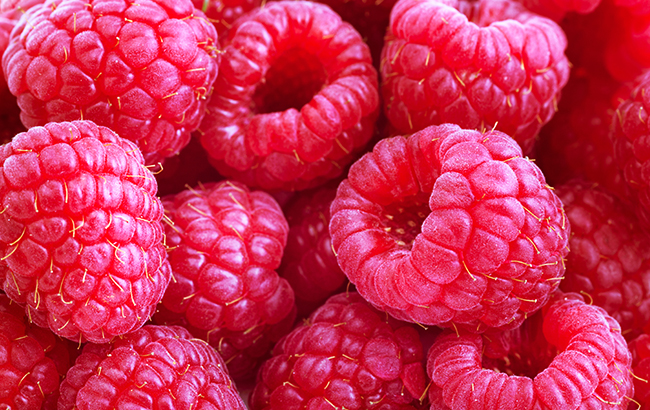 STANDOUT HARD SELTZERS
The tasting started with a huge flight of Spirit-Based Hard Seltzers, which delivered a number of standout beverages. One of nine Master medallists in this flight was Forrit Botanical Hard Seltzer: Peach, Lemon & Mint. This was found to be "very refreshing. The lemon adds brightness, the peach fruitiness and the mint coolness."
Lilo Hard Seltzer Cranberry and Rosehip was also found deserving of the Master award, celebrated for its "cranberry tartness on the palate". Berczy Hard Seltzer – Peach & Raspberry also collected a Master medal in this flight, thanks in part to its "nice peachiness" on the nose. With "jammy flavours from the raspberries" on the palate, the hard seltzer was enjoyed for not being "overly sweet" and with "good balance". Also joining the Master medal haul was Mike's Hard Seltzer Raspberry from the Budweiser Brewing Group, described as "fruity, tart and refreshing".
Among the more unusual flavour combinations was Master medallist Berczy Hard Seltzer – Passionfruit & Turmeric. The unique combination impressed the judges, with the spiciness from the turmeric and fruitiness from the passionfruit "complementing each other well". Smith commented on how "imaginative" the flavours were, and said the hard seltzer had "good complexity".
Jose Cuervo Playamar Grapefruit also secured the top award. The Tequila-based hard seltzer had "great balance" and was said to be "bright and effervescent", offering "lovely grapefruit flavours with some residual agave".
Another Master medallist in this heat was 58 Gin Grapefruit Hard Seltzer, which was found to be "light, crisp with classic hard seltzer character".
Dutch producer De Kuyper Royal Distillers also impressed with Master-winning Surfers Mint & Lime, two flavours that were "a nice refreshing combination". Smith said this hard seltzer delivered a "good balance of flavours" with "lovely freshness from the mint". Tequila-based Volley Zesty Lime took home the top accolade after impressing the judges by being "very Margarita-esque", with "crisp lime with agave – very refreshing".
SUCCESSFUL EXECUTION
The Spirit-Based Hard Seltzer flight also produced 24 Gold medallists. Among these award-winning products were: "light, refreshing and well balanced" High Water Cucumber and Mint; "easy-to-drink" East London Pomegranate & Vodka Seltzer; Two Days Vodka Raspberry Soda with "jammy raspberry" flavours; "juicy, succulent and sweet" Slingsby Spritz Damson & Blackberry; and White Claw Hard Seltzer Mango, with "bold, juicy" mango flavours.
The round also produced 18 Silver medallists including: Gin 1; Forrit Botanical Hard Seltzer: Strawberry, Rhubarb & Ginger; White Claw Hard Seltzer Raspberry; and High Water Mango and Peach. Commenting on the colossal opening flight, Smith said: "I am really impressed with the range of flavour profiles that are out there, but I'll be even more precise: I'm impressed with the range of flavours that have been successfully executed. That's really exciting for the category. There was stuff in there that I never would have thought to put those flavours together, and they worked.
"All the time there are people doing that, is a plus for the growth of the category. All the time there are people pushing boundaries and doing so with great quality products, it will only make the category better. We're only a few years into hard seltzers, remember, so it will be quite exciting to see what the future has."
In the Fermented Hard Seltzer heat, two more Master medals joined the fold. The first was awarded to Flying Flamingo – Peach from Pearse Lyons Brewing & Distilling. With its "inviting fruity nose", the hard seltzer was found to be "punchy and peach-forward". "Delicious," the judges agreed. Two Brooks Lime Cooler also received a Master medal in this flight, praised for being "zesty, minty and refreshing". The expression was also described as "light and well carbonated".
Six hard seltzers were also deemed to be deserving of the competition's Gold standard. Sundays Cucumber Basil was one of the Gold recipients, described as "fresh and leafy with some mineral notes on the finish, but overall, refreshing".
Sentz Tangy Raspberry & Lime also collected a Gold medal in this round, hailed for not being "too acidic" but with "nice fresh lime and juicy raspberry". Six Silvers completed the flight, including Pernod Ricard's Bewiz – Raspberry-Hibiscus-Lime, and Drty White Citrus Hard Seltzer.
ADDITIONAL CHALLENGES
"It's understandable why certain products use fermented beverages as the base for their products due to tax reasons in their countries," said Smith. "When this works, it can work just as well as using a neutral spirit base, as we've seen across the top medal winners today. But it does appear to present additional challenges between balance, freshness and the spirit base you're looking for. It felt like sometimes the most effective hard seltzers are the ones that are a combination of two flavours, rather than one."
In the Malted Hard Seltzer contingent, another Master medal rose to the challenge: Whisp Cucumber & Mint. This expression delivered a "delicious combination of flavours; the cucumber is fresh, mint is light and they complement each other perfectly – a fantastic product, perfect for summer."
Shape Beverages also picked up a Master medal for its Shape – Raspberry & Mint variant. "Light and sippable", the hard seltzer had notes of "fresh raspberry" on the nose, enhanced by "subtle mint" on the palate. Shape Beverages also secured two Gold medals for its Berries & Hibiscus serve and Citron & Lime. Shape – Berries & Hibiscus was "quite jammy" on the palate, while Shape – Citron & Lime offered "bright, fragrant citrus flavours" making it "exciting, lively and refreshing". Smith said: "There was complexity and sippability in the cans, which is absolutely key for a hard seltzer. They were refreshing and you wanted to drink more of them. I don't think you can really ask much more than that."
The competition then progressed to judge hard seltzers grouped by popular flavour groups, beginning with Flavoured – Berry. A strong set of four Gold medals were awarded in this flight, including to Bud Light Seltzer Strawberry. "It does exactly what it says on the tin," the judges noted, after enjoying the product's "genuine strawberry flavour".
ONO Raspberry also received a Gold for being "not overly sweet" with "fresh fruity" flavours. Lot 42 Premium Hard Seltzer – Blueberry & Lemongrass also took home a Gold medal for being "overall, very good". Smith said he "liked how the blueberry comes through" on the palate.
Brewdog Distilling's Clean & Press Crushed Black Cherry also walked away with a Gold medal, which had a complex finish of "almond and marzipan" to complement "lots of black cherry".
Naughty Water Boozy Seltzer – Cranberry, and Lot 42 Premium Hard Seltzer – Huckleberry & Ginger both received respectable Silver medals. "The nice thing about this flight is when done well, it's a very recognisable flavour profile and very easy for people, whether they're judges or not, to go 'yes, this tastes like what it tastes like'," said Smith. "The ones that performed well did exactly what they said they would. It's positive for the consumer when they follow through on the taste."
FLAVOUR FAVES
Next, the judges progressed onto the Flavoured – Mango heat, a flavour that had proven so far to be particularly tricky to perfect. However, Saints Hard Seltzer Mango showed exactly how it's done, securing a Master medal. The expression impressed with its aromas of "ripe, juicy mangoes" and "spot on" mango flavour on the palate without being overly sweet.
Brewdog's Clean & Press White Peach & Mango also won a Master medal. The hard seltzer had "good synergy between both flavours" and was "made to a very high standard – mango is not an easy flavour to work with", the judges noted.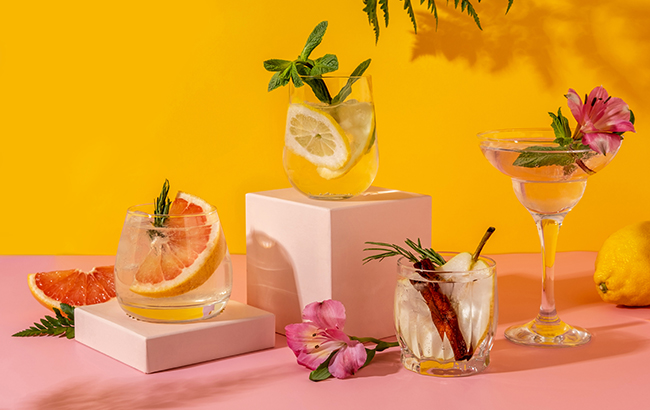 "The peach is there, the mango's there, it's succulent and juicy, and all good," enthused Smith. "It's peach, mango, booze, light, refreshing, it ticks all the boxes."
Bud Light Seltzer Passionfruit was awarded a Silver medal in the Flavoured – Passionfruit flight, with its "good balance of flavour".
The penultimate flight presented a round of Flavoured – Citrus expressions. Four Golds were awarded in this flight, including to "light and bright" Naughty Water Boozy Seltzer – Blood Orange and "very sippable" Saints Hard Seltzer Mandarina.
ONO Lime also met the Gold-standard test, enjoyed for its "clean, crisp lime notes" and for being "a little acidic, but not too much". Brewdog Distilling completed the Gold tally in this round with its Clean & Press Smashed Cactus & Lime hard seltzer. Smith said it was "crisp, refreshing, succulent". Bud Light Seltzer Lemon Lime completed the flight with a Silver medal.
"To me, citrus is a very natural partner for the hard seltzer," noted Smith. "When you just have sparkling water, you might put citrus in there, so it's a no-brainer in all honesty. That said, despite the obvious pairing, it is not as easy to make as you think – and tricky to capture that liveliness, zestiness and vivaciousness without seeming cloying. The best ones kept the freshness of the citrus."
In the closing flight of the day – Flavoured – Other – two Master medals presented themselves, both made by Amass. Amass Sun Sign received the top award for being akin to an "Aperol Spritz", with "prominent mandarin, woodiness and some spice".
Amass Faerie Fizz also received a Master medal for its "bright, fragrant, lovely interplay between the raspberry, the spice of the cardamom and the floral of the jasmine". "Nicely complex" Amass Surfer Rosso scooped a Gold medal, along with "balanced, easy sipper" Naughty Water Boozy Seltzer – Mango & Passionfruit. Additionally, ONO Ginger secured a Silver medal in this flight.
TASTE MASTER 2021
After the initial flights had been tasted, there was one set of judging left to complete. To find the 'best in class' hard seltzer, the judges retasted all 16 Master medallists to determine the inaugural Hard Seltzer Taste Master.
Taking the coveted title for 2021 was Whisp Cucumber & Mint, which thoroughly impressed the panel – arguably even more so on its second tasting.
"The standard of hard seltzers is a good standard, but it is getting better," noted Smith. "It's rising in both terms of quality and in terms of complexity and innovation.
"The next couple of years will be very exciting to see what comes through with hard seltzers."
And talking about the development of the category, Smith said: "We're starting to see people get a little more esoteric. It's a young category so there's a long way to go yet, but it's incredibly exciting to see this level of quality, creativity and innovation in these early stages."
Click through to the following page for the complete list of medal winners from The Hard Seltzer Masters 2021. 
Spirit‐Based Hard Seltzer
| | | |
| --- | --- | --- |
| Brand owner | Product name | Medal |
| Loch Lomond Group | Forrit Botanical Hard Seltzer: Peach, Lemon & Mint | Master |
| The Alcoholic Water Company | Lilo Hard Seltzer Cranberry and Rosehip | Master |
| Berczy Hard Seltzer | Berczy Hard Seltzer – Peach & Raspberry | Master |
| Budweiser Brewing Group | Mike's Hard Seltzer Raspberry | Master |
| Berczy Hard Seltzer | Berczy Hard Seltzer – Passionfruit & Turmeric | Master |
| Proximo Spirits | Jose Cuervo Playamar Grapefruit | Master |
| 58 Distillery | 58 Gin Grapefruit Hard Seltzer | Master |
| De Kuyper Royal Distillers | Surfers Mint & Lime | Master |
| Volley Tequila Seltzer | Volley Zesty Lime | Master |
| High Water | High Water Cucumber and Mint | Gold |
| The Alcoholic Water Company | Lilo Hard Seltzer White Grape and Elderflower | Gold |
| East London Liquor Company | East London Pomegranate & Vodka Seltzer | Gold |
| Two Days | Two Days Vodka Raspberry Soda | Gold |
| Loch Lomond Group | Forrit Botanical Hard Seltzer: Watermelon, Lime & Basil | Gold |
| Georgian Bay Spirit Co | Georgian Bay Strawberry Smashed Soda | Gold |
| Spirit of Harrogate | Slingsby Spritz Rhubarb & Strawberry | Gold |
| De Kuyper Royal Distillers | Surfers Raspberry & Lime | Gold |
| Spirit of Harrogate | Slingsby Spritz Damson & Blackberry | Gold |
| Proximo Spirits | Jose Cuervo Playamar Mango | Gold |
| Mark Anthony Brands International | White Claw Hard Seltzer Mango | Gold |
| Wolf Lane Distillery | Tropical Mango Gin Seltzer | Gold |
| Volley Tequila Seltzer | Volley Tropical Mango | Gold |
| Gerry's | Passionfruit & Lime – Vodka Seltzer | Gold |
| Georgian Bay Spirit Co | Georgian Bay Mandarin Smashed Soda | Gold |
| Ride Drinks | Ride Blood Orange | Gold |
| Volley Tequila Seltzer | Volley Sharp Grapefruit | Gold |
| Ride Drinks | Ride Black Cherry | Gold |
| Budweiser Brewing Group | Mike's Hard Seltzer Black Cherry | Gold |
| Mark Anthony Brands | White Claw Hard Seltzer Black Cherry | Gold |
| Proximo Spirits | Jose Cuervo Playamar Black Cherry | Gold |
| Two Days | Two Days Vodka Lime Soda | Gold |
| Proximo Spirits | Jose Cuervo Playamar Lime | Gold |
| Island Bay Drinks | Island Bay Hard Seltzer – Mango | Gold |
| The Number 1 Beverage Company | Gin 1 | Silver |
| Loch Lomond Group | Forrit Botanical Hard Seltzer: Strawberry, Rhubarb & Ginger | Silver |
| Altia | Say Strawberry‐Raspberry Hard Seltzer | Silver |
| 58 Distillery | 58 Gin Raspberry Hard Seltzer | Silver |
| Mark Anthony Brands | White Claw Hard Seltzer Raspberry | Silver |
| RTDs De Mexico | Palmar Spritz Durazno | Silver |
| Spirit of Harrogate | Slingsby Spritz Marmalade & Apricot | Silver |
| High Water | High Water Mango and Peach | Silver |
| Ride Drinks | Ride Mango & Passionfruit | Silver |
| De Kuyper Royal Distillers | Surfers Mango & Lime | Silver |
| Altia | Say Orange‐Guarana Seltzer | Silver |
| High Water | High Water Lemon and Elderflower | Silver |
| Fraternity Spirits | Saints Hard Seltzer Natural | Silver |
| Ride Drinks | Ride Persian Lime | Silver |
| Budweiser Brewing Group | Mike's Hard Seltzer Lime | Silver |
| Mark Anthony Brands | White Claw Hard Seltzer Natural Lime | Silver |
| Berczy Hard Seltzer | Berczy Hard Seltzer – Lemon & Lime | Silver |
| Volley Tequila Seltzer | Volley Spicy Ginger | Silver |
Fermented Hard Seltzer
| | | |
| --- | --- | --- |
| Brand owner | Product name | Medal |
| Pearse Lyons Brewing & Distilling | Flying Flamingo – Peach | Master |
| Two Brooks | Two Brooks Lime Cooler | Master |
| Sundays Hard Seltzer | Sundays Cucumber Basil | Gold |
| Sentz Hard Seltzer | Sentz Sweet Melon & Mint | Gold |
| Sentz Hard Seltzer | Sentz Tangy Raspberry & Lime | Gold |
| Sentz Hard Seltzer | Sentz Spiced Orange & Ginger | Gold |
| Two Brooks | Two Brooks Passion Star | Gold |
| Drty Hard Seltzer | Drty Mango Passion Hard Seltzer | Gold |
| Pearse Lyons Brewing & Distilling | Flying Flamingo – Pineapple | Silver |
| Fountain Hard Seltzer | Passionfruit | Silver |
| Pearse Lyons Brewing & Distilling | Flying Flamingo – Passionfruit & Mango | Silver |
| Pernod Ricard | Bewiz – Raspberry‐Hibiscus‐Lime | Silver |
| Drty Hard Seltzer | Drty White Citrus Hard Seltzer | Silver |
| Pernod Ricard | Bewiz – Lemon‐Ginger‐Grapefruit | Silver |
Malted Hard Seltzer
| | | |
| --- | --- | --- |
| Brand owner | Product name | Medal |
| Whisp Drinks | Whisp Cucumber & Mint | Master & Taste Master |
| Shape Beverages | Shape – Raspberry & Mint | Master |
| Shape Beverages | Shape – Berries & Hibicus | Gold |
| Shape Beverages | Shape – Citron & Lime | Gold |
Flavoured – Berry
| | | |
| --- | --- | --- |
| Brand owner | Product name | Medal |
| Budweiser Brewing Group | Bud Light Seltzer Strawberry | Gold |
| ONO Drinks | ONO Raspberry | Gold |
| L42 | Lot 42 Premium Hard Seltzer – Blueberry & Lemongrass | Gold |
| Brewdog Distilling Co | Clean & Press Crushed Black Cherry | Gold |
| Sea Gras Naughty Water | Naughty Water Boozy Seltzer – Cranberry | Silver |
| L42 | Lot 42 Premium Hard Seltzer – Huckleberry & Ginger | Silver |
Flavoured – Mango
| | | |
| --- | --- | --- |
| Brand owner | Product name | Medal |
| Fraternity Spirits | Saints Hard Seltzer Mango | Master |
| Brewdog Distilling Co | Clean & Press White Peach & Mango | Master |
Flavoured – Passionfruit
| | | |
| --- | --- | --- |
| Brand owner | Product name | Medal |
| Budweiser Brewing Group | Bud Light Seltzer Passionfruit | Silver |
Flavoured – Citrus
| | | |
| --- | --- | --- |
| Brand owner | Product name | Medal |
| Fraternity Spirits | Saints Hard Seltzer Mandarina | Gold |
| Sea Gras Naughty Water | Naughty Water Boozy Seltzer – Blood Orange | Gold |
| ONO Drinks | ONO Lime | Gold |
| Brewdog Distilling Co | Clean & Press Smashed Cactus & Lime | Gold |
| Budweiser Brewing Group | Bud Light Seltzer Lemon Lime | Silver |
Flavoured – Other
| | | |
| --- | --- | --- |
| Brand owner | Product name | Medal |
| Amass | Amass Sun Sign | Master |
| Amass | Amass Faerie Fizz | Master |
| Sea Gras Naughty Water | Naughty Water Boozy Seltzer – Mango & Passionfruit | Gold |
| Amass | Amass Surfer Rosso | Gold |
| ONO Drinks | ONO Ginger | Silver |