TFWA 2021 conference reports 3,408 visitors
This year's TFWA World Exhibition & Conference in Cannes welcomed more than 3,000 visitors and 272 exhibitors.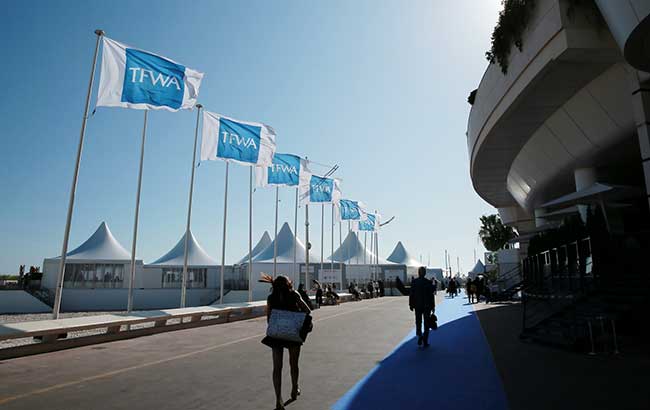 The Tax Free World Association's (TWFA) flagship fair returned to Cannes, France, on 24-28 October after a two-year absence due to the pandemic.
A total of 3,408 delegates visited this year's show, alongside 272 exhibiting companies across 262 stands. There were 35 new exhibitors for the 2021 event.
The show featured more than 70 wine and spirits firms, such as Bacardi, Brown‐Forman and Stock Spirits Group.
The 36th TFWA World Exhibition & Conference focused on innovation as its key theme, and highlighted future trends for the travel retail market.
The TFWA i.lab on the TFWA 365 digital platform showcased the latest innovations from companies.
"What a week we have had here in Cannes," the organisation's president, Jaya Singh, said. "Thanks to the more than 270 exhibitors who have supported the event, plus the buyers, agents and landlords in attendance, we've been able to get back to business at last.
"The atmosphere has been overwhelmingly positive, and it has been such a pleasure to see industry friends and colleagues reconnecting after so long.
"On behalf of TFWA, our heartfelt thanks to all our exhibitors and buyers at the event. It has been wonderful to see you again and we look forward to catching up again in Singapore for TFWA Asia Pacific next year."
The next Asia Pacific event in Singapore is due to be held on 8-12 May 2022.
A total of 7,531 delegates attended the 2019 TFWA Cannes event.