TFWA to focus on innovation and insights
By Melita Kiely
The Tax Free World Association (TFWA) Exhibition & Conference will put innovation and insights front and centre of its agenda next week.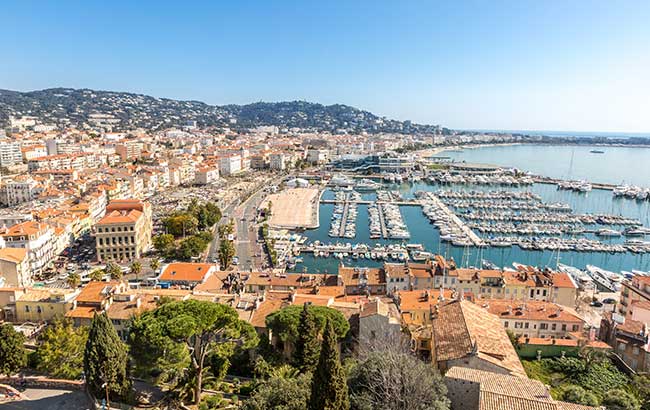 The annual event will return to Cannes in France from 25 October to 28 October after a two-year hiatus because of the pandemic.
Attendees will get to hear from duty free and travel retail experts at the TFWA World Conference, taking place from 9am-11.45am (CET) on Monday 25 October. It will also be streamed live on TFWA 365.
Speakers at the conference will include: TFWA president Jaya Singh; Jane Sun, CEO of Trip.com Group; Benjamin Vuchot, CEO of DFS Group; Rafael Schvartzman, vice-president Europe of IATA (International Air Transport Association); and Jay Richards, co-founder of Imagen Insights.
Topics to be discussed include the future of air travel and buying habits of Gen Z shoppers.
Singh said: "With a wide-ranging, business-focused agenda planned for TFWA World Exhibition and Conference, we are determined to provide an enlightening and informative experience for all delegates joining us in person in Cannes or tuning in virtually during the week.
"This year's event will centre around the latest innovations – reinforced by our online TFWA i.lab event – while vital knowledge shared by our TFWA World Conference speakers will be geared around the biggest trends that will accelerate our industry's recovery.
"We can't wait to take you with us on this journey and we look forward to seeing you all there."
The i.lab will be accessible digitally on TFWA 365 and will be sponsored by Mondelez World Travel Retail.
There will also be networking opportunities in the TFWA Lounge, located on Carlton Beach. The area will host a series of themed evenings celebrating the diversity and strength of the duty free and travel retail industry.
The theme for Monday 25 October will be 'innovation in action', while Tuesday will highlight women working in the industry. Wednesday will honour industry associations and their staff for their work during the challenges of the pandemic.