Nemiroff goes digital
Ukrainian vodka brand Nemiroff has converted the majority of its company documents to electronic form as part of its sustainability efforts.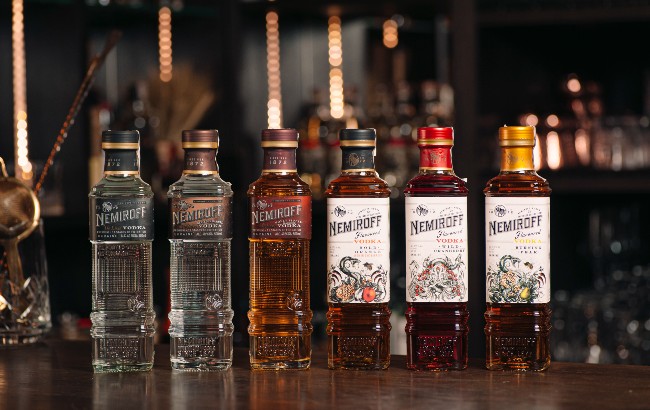 CEO Yuriy Sorochynskiy has revealed Nemiroff's first steps towards a new sustainability goal after reviewing a recent Boston Consulting Group (BCG) report.
Sorochynskiy is looking to revamp the brand's company objectives, in order to "adapt to a changing environment".
He said: "In the digital world, companies have a new opportunity to reimagine how and where work is done, by significantly improving all the processes using digital technologies.
"Almost all business processes in the future will be managed by machines and AI. We can observe a lot of changes in the business models right now. 
"To be ready for such disruptive change of the work models, business have to start accelerating future work imperatives, and use new approaches including digitalisation."
Nemiroff will be operating with digital signatures for documents in its transition to electronic processing.
The new business plan will cover four areas: technology, data, talents and organisational leadership.
A kiosk containing a computer has also been set up for those without digital access, in order to maximise electronic working for all employees.
Nemiroff has converted almost all personnel, accountancy and reporting documents to electronic form, including contracts with partners, and carried out an assessment of which company documents were necessary in physical form.
"The transition to electronic documents management and digital signatures is the first stage in the digital transformation of the company's business," said Sorochynskiy.
"Starting with a small transformations and obtaining first achievements will help managers to encourage their teams to find the best way of using tools and technologies, which is needed to upgrade the business to the next level."
The vodka brand was recently named an official partner of robotics technology firm Spacebit's 2022 lunar mission.
Nemiroff has signed numerous distribution deals around the world recently, expanding its presence to the Czech Republic, Moldova, the Baltics and Italy, to name a few.