Mariah Carey's Black Irish cannot be sold in EU
A trademark dispute between Mariah Carey and Darker Still Spirits-owned Black Irish means the singer cannot sell her cream liqueur of the same name in the European Union (EU).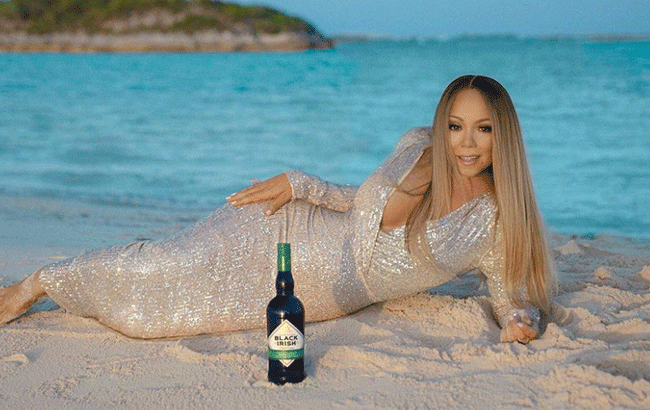 Dublin-based Darker Still Spirits Company began work on its Black Irish whiskey-and-stout-spirit drink in 2018, purchasing the UK and EU trademark in January 2020. The company officially released the product in June 2020.
Meanwhile, American musician Carey registered the US trademark of her own product of the same name – Black Irish cream liqueur – in July 2019.
Richard Ryan, founder of Darker Still's Black Irish, said: "As far back as August 2018, we have visuals with the Black Irish name. Unfortunately for us, in July 2019, we noticed that Black Irish was registered as a name in the States.
"So, [that's] our bad, as we should have registered it earlier when we've been working on it for a while. But that's life."
Citing her Irish heritage as the reason behind the name of her cream liqueur, Carey attempted to claim priority on the Black Irish EU trademark in January 2020, days after Darker Still's release, according to Ryan.
Soon after the launch of Carey's Black Irish cream liqueur, she filed a trademark dispute against Darker Still Spirits-owned Black Irish.
GI protection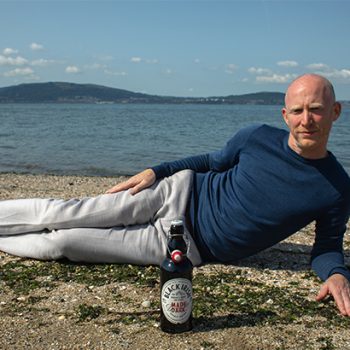 In April 2021, Ryan claims Darker Still Spirits issued a legal reminder to Carey's Irish cream producer that they have a legal obligation to obtain the EU trademark holder's approval to produce a geographical indication (GI)-protected Irish cream liqueur in Ireland.
"Mariah Carey's team were probably not aware… that not having the European trademark [meant] they couldn't produce an Irish cream – it's illegal. So, this is the crux of where everything came back to – is that Irish cream is a GI product – a bit like Cognac and a bit like Champagne," explained Ryan.
"It has to be made in Ireland. So, the problem with that is for them to make any product branded Black Irish in Ireland, they have to have the permission of the European trademark holder, which is ourselves.
"We immediately saw why there was this importance for them to garner the European trademark because without it, she can't produce anything with the Black Irish [name] on it."
In official documents seen by The Spirits Business, the producer and bottler of Carey's Black Irish confirmed it would no longer produce, bottle or ship any product carrying the Black Irish name in the EU, as of September this year.
The Spirits Business has repeatedly approached Carey's team for comment, but received no response.
In other news of legal disputes in the spirits industry, Highland distillery Tomatin recently lost a lawsuit against a local company's move to name a hotel development after its namesake Scottish village.