The impact of South Africa alcohol bans on spirits
South African spirits brands have been hit hard by a series of government bans on the sale of alcohol as part of the fight against Covid-19. But they fear that without compensation, more lockdowns could push them under.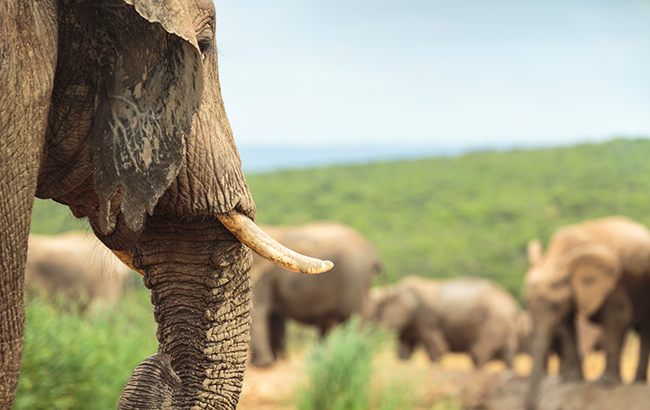 Prohibition measures have repeatedly stung spirits producers and retailers in South Africa over the past year. While all nations have had to take drastic action to curb the spread of Covid‐19, affecting the trade on a global scale, the recurring alcohol bans in South Africa have put additional pressure on the sector there.
On 27 March 2020, in response to the pandemic, the South African government introduced its first ban on all alcohol sales. After revoking the restrictions on 1 June, a second ban was imposed without warning on 12 July. South African president Cyril Ramaphosa said the sanction would take pressure off the national healthcare system.
In a speech to the nation, the president said: "As we head towards the peak of infections, it is vital that we do not burden our clinics and hospitals with alcohol‐related injuries that could have been avoided. We have therefore decided that in order to conserve hospital capacity, the sale, dispensing and distribution of alcohol will be suspended with immediate effect. There is now clear evidence that the resumption of alcohol sales has resulted in substantial pressure being put on hospitals, including trauma and ICU units, due to motor vehicle accidents, violence and related trauma."
On 17 August, producers and retailers breathed a sigh of relief when the second ban came to an end. However, by mid‐December last year, a sharp rise in new infections prompted Ramaphosa to again target alcohol sales. Stores were only permitted to sell it between 10am and 6pm from Monday to Thursday, while consumption in all public spaces was forbidden. This escalated into another full‐blown ban on 28 December, which lasted until 1 February 2021.
"The alcohol bans have had a catastrophic effect on our business," says Andrew Rall, founder and CEO of Distillery 031. "The complete ban was unexpected, and resulted in zero revenue for a number of months. Shareholders had to inject massive amounts of cash, and we had to borrow to survive instead of investing in equipment and further expansion. We were fortunate to retain all our permanent distillery staff, but our many part‐time staff have not been working."
South African drinks group Distell felt the full force of the bans on its 2020 fiscal results. The Amarula owner's revenue fell by 14.6% in the year ending 30 June 2020 because of the prohibition measures. Distell's revenue in its home market fell by 18.2% as a result of 'tough operating conditions'. This was despite an uptick in sales in the country after the first ban was lifted, and a solid performance by the company's gin and vodka brands in a 'competitive environment'.
Producers feared a fourth alcohol ban over easter 2021. The South African Liquor Brand Owners Association (Salba) warned the government that another ban could inflict 'irreversible damage' on smaller businesses, and said the previous three bans had resulted in a sales loss of South African rand R36.3 billion (US$2.4bn) for the industry. Salba demanded data to support the government's decision to prohibit alcohol again and risk more jobs in the sector.
"The prevailing reason given for implementing alcohol bans is to relieve the pressure of alcohol‐related trauma cases on hospitals during periods when hospital capacity is strained during Covid‐19 surges," says Kurt Moore, CEO of Salba. "But we have not been privy to the data that government has used to inform these decisions."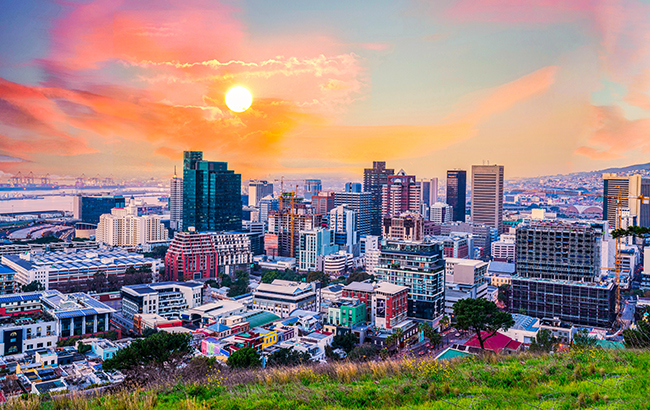 On 8 April, the alcohol industry published a peer‐reviewed report on analysis of a publicly available government crime and trauma‐ admissions data. The analysis was led by independent data expert Ian McGorian, of Silver Fox Consulting, and professor Mike Murray, from the University of KwaZulu‐Natal School of Mathematics, Statistics and Computer Science, with financial support from Distell. The analysis was then peer‐reviewed by professor Graham Barr, emeritus professor in the department of statistical sciences at the University of Cape Town.
The findings showed trauma cases in South Africa during lockdown fell by 60%. In countries where no alcohol ban was put in place, trauma levels fell at a similar rate, down by 57% in the UK, 62% in Ireland, 56.6% in Italy and 54% in the US. Alcohol was confirmed in a small percentage of cases in the South African Police Service (SAPS) Annual Report 2019‐2020.
Plus, South Africa ranks 56th in the world for alcohol consumption per capita, according to a World Health Organization 2018 report, 'suggesting the country is not an outlier for alcohol consumption on a global scale'. "This raises fresh questions about the evidence being relied on to support bans on alcohol sales," says Moore. "Countries around the world show the same pattern of reduced trauma admissions to hospitals during lockdowns without an alcohol ban. This suggests lockdowns and curfews, rather than alcohol bans, are more strongly associated with a drop in trauma admissions. Similarly, contact crimes fell during the first lockdown in South Africa."
As well as hitting businesses, the introduction of alcohol sanctions "provide a foothold for the illicit trade to take root", Salba's Moore warns, "and is building momentum". He says there has been a "significant rise" in the looting of licensed liquor stores because of the alcohol bans.
"Roughly 15% of market share is accounted for by illicit trade or organised crime," he adds. "That's a significant portion in the hands of syndicates who have only been further entrenched by the lockdown period."
Consumer behaviour has been affected by the uncertainty of the market. Distillery 301's Rall says middle and upper‐class consumers have stockpiled alcohol because they are "nervous" about future bans. "They have started to buy higher volumes of lower‐quality alcohol because it's cheaper per unit," he explains. "Having more volume available at home has resulted in higher levels (often unhealthy) of consumption."
THE BLACK MARKET
Those on lower incomes fall back to the black market. "Lower‐income consumers have not had the funds to stockpile but are able to get access to illegal alcohol throughout the ban," he adds. "As a result, their consumption levels have not dropped but they are simply drinking inferior‐quality alcohol and, in many cases, binge drinking. The change in public perception is massive, and the government has lost all moral high ground."
Rall also fears future bans because of the lack of government financial support businesses like his have seen during the bans – "not one cent of support", he laments. "The biggest impact in terms of staff has been our tasting room and bar," Rall says. "We had to mothball that side of our business. We were going to reopen after the first lockdown/ban, but when it became clear that there would be further restrictions and bans, we could not risk the expense of reopening. It is unlikely that we will be able to reopen our distillery to the public until 2022."
If bans are put in place before then, Rall is blunt about the possible repercussions: "Very simply, we will be forced to shut down our distillery, liquidate our company and retrench all of our staff."
Salba predicts a similar fate for small and medium‐sized producers if restrictions are put in place. It will take cooperation from government officials and industry bodies to ensure the long‐term economic survival of South Africa's spirits scene.