Plymouth Gin unveils eco-friendly bottle
By Melita Kiely
Pernod Ricard has revealed a more sustainable bottle design for Plymouth Gin.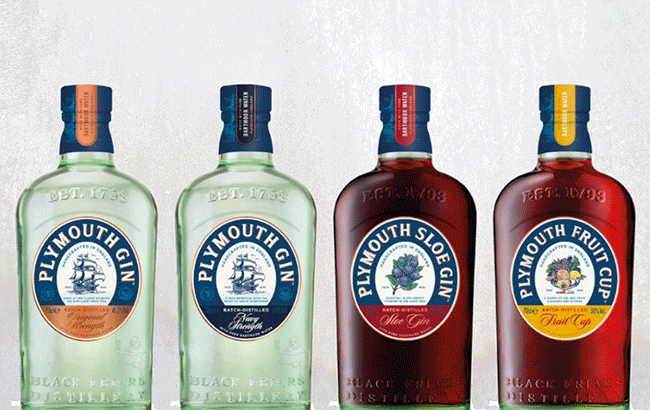 The updated design has removed all single-use plastic and reduced the overall weight of the glass by 15% – saving 60 tonnes of carbon a year.
'Significant improvements' include the introduction of paper labels and swapping the PVC closure for recyclable PET.
The monk on the bottom of the bottle that was applied by a plastic label is now embossed into the glass.
Toni Ingram, global brand director for Plymouth Gin, said: "Consumer research highlighted a love for the iconic 'sea green' bottle and an opportunity to enhance our super-premium, craft credentials.
"We've also simplified the messaging on the bottle to communicate the most important messages that resonate with our consumers, such as the fact Plymouth Gin is still hand-crafted and batch-distilled, using 100% Dartmoor water.
"The new bottle design is just one of many new initiatives Plymouth Gin will unveil this year in its journey to ensuring sustainability is front and centre.
"Plymouth Gin has already made great strides in this area with the distillery using 100% renewable electricity and ensuring our gin botanicals are recycled via an anaerobic digestion power plant to turn waste into energy."
The new design will be rolled out globally from October, spanning the entire Plymouth portfolio: Original Strength, Navy Strength, Sloe Gin, and Fruit Cup.
A campaign will support the launch in the US, airing across print, radio and in-store media.
Earlier in 2021, Plymouth Gin agreed a long-term partnership with the Ocean Conservation Trust to raise awareness of a healthy ocean.
Earlier this year, Pernod Ricard revealed a new bottle for Absolut vodka, which claimed to be the biggest refresh for the brand since it launched in 1979. The packaging refresh included the first paper label for the brand.
In other Pernod Ricard news, the company acquired The Whisky Exchange for an undisclosed sum last month. The deal included London Cocktail Week and Whisky.Auction.