Absolut unveils bottle redesign
By Alice Brooker
Pernod Ricard has revealed a new bottle for Absolut vodka, which it claims to be the biggest refresh for the brand since it launched in 1979.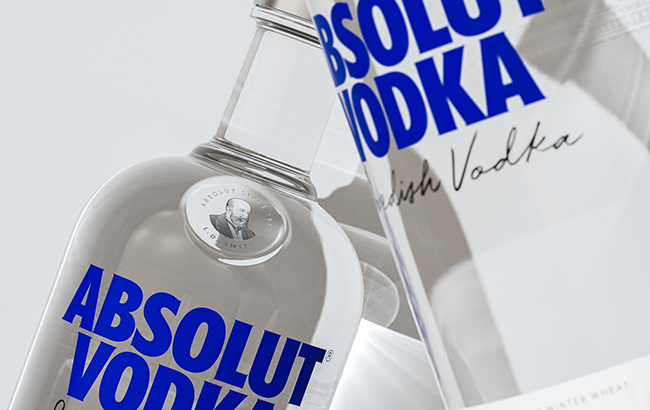 Paying tribute to its heritage, the Swedish vodka took inspiration from the community surrounding its production and distillation base in Åhus, Sweden.
The packaging refresh includes the first paper label for Absolut vodka.
Charl Bassil, global vice-president of marketing for Absolut, said: "Our new look reflects the efforts we put into the making of our vodka. We've taken a look at ourselves and have landed in a place where we've kept our distinct DNA, communicating our provenance, heritage and authenticity more clearly than ever before.
"Our new bottles still hold the same well-balanced vodka they always have but celebrate the nature and craft that make Absolut vodka perfect for everything it mixes with."
The new bottle design reads 'One source. One community. One small village in the south of Sweden.' The label includes an illustration and the address of the original Absolut distillery in Åhus.
The name of brand founder Lars Olsson Smith also features on the bottle's medallion, in the brand's effort to 'nurture his legacy'.
Elin Furelid, global head of product portfolio and design for Absolut, said: "We were keen to capture our rich, quality story and make that clearer on the bottle, signposting to what makes our vodka unique. We have of course kept the most important design elements that makes Absolut, Absolut."
The revamped Absolut Vodka bottles will be available in the US from September 2021, and then be rolled out on a global basis depending on stock count.
Earlier this year, Absolut partnered with Tomorrowland festival to release a limited edition bottle ahead of the digital dance festival.