Pernod Ricard to acquire The Whisky Exchange
By Alice Brooker
Beefeater owner Pernod Ricard has agreed to buy The Whisky Exchange to to enhance its e-commerce growth and premium offerings.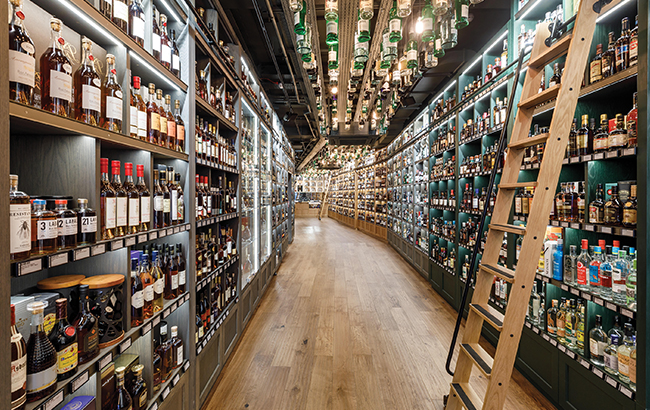 The Whisky Exchange was founded in 1999 by Sukhinder and Rajbir Singh, and boasts a catalogue of approximately 10,000 products.
Pernod Ricard's acquisition of the retailer was carried out for an undisclosed sum.
The Singh brothers commented: "After more than 20 years building The Whisky Exchange, we are delighted to be joining the Pernod Ricard family and working with them to take the business to the next level.
"The Whisky Exchange and our customers have always felt like a family, and we are looking forward to maintaining this ethos with a partner that shares our values."
Since its establishment, the spirits retailer has expanded to on-trade supply, private sales and auctions of rare spirits. Sukhinder recently sold a selection of old and rare miniatures at auction.
"Our mission remains the same: to offer the finest range of whiskies and spirits from the best producers around the world, educate and engage with consumers, and support the top on-trade establishments around the UK," the brothers added.
Pernod is aiming to meet consumer needs with the partnership, with a focus on e-commerce growth and demand for premium spirits.
Alexandre Ricard, chairman and CEO of Pernod Ricard, explained: "E-commerce is a key channel in our long-term strategy. We are thrilled to work with industry pioneers such as Sukhinder, Rajbir and the whole team to bring The Whisky Exchange to a new step of its development."
Pernod Ricard will also support collaborations between The Whisky Exchange's expertise and its in-house platforms such as Drinks & Co and Bodeboca.
The deal does not include Speciality Brands or Elixir Distillers, which are also owned by the Singh brothers. It does include Whisky.Auction and London Cocktail Week.
Pernod Ricard recently gained a minority stake in Bumbu rum producer Sovereign Brands.