Gin makers battle 'confusing' low-and-no brands
By Nicola Carruthers
Many gin producers have taken a dim view of low- and no-alcohol brands that are describing their products as 'gin'. Nicola Carruthers asks what they are doing to clamp down on misleading descriptions.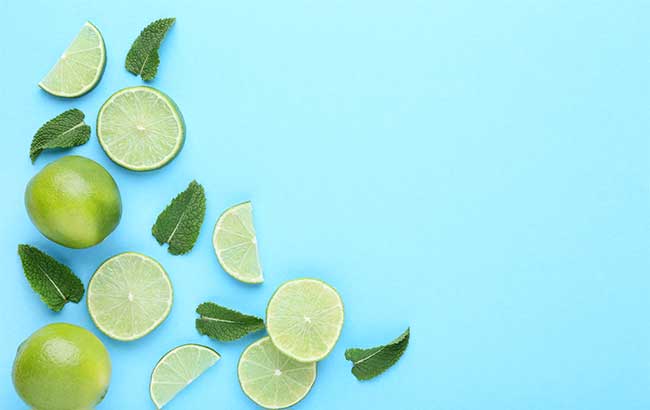 *This feature was originally published in the July 2021 issue of The Spirits Business magazine.
The UK's gin boom took hold in 2013 as consumers started to show renewed interest in the juniper-based spirit, led by the rapid growth of craft brands and new distilleries.
According to IWSR Drinks Market Analysis, the gin boom is now extending into non-traditional gin markets, such as Japan, and emerging markets including Nigeria, Mexico, Brazil, South Africa and Russia.
Alongside a global pandemic and Brexit came the emergence of the no- and low-alcohol category as drinkers sought to reduce their booze intake. Small brands and established producers have ramped up innovation in the sector, putting their own spin on the low-and-no trend.
However, trade group The Gin Guild is on a mission to remove such brands that are wrongly labelling themselves as 'gin', claiming they are piggybacking on the category's success.
Under EU and UK law a product labelled 'gin' must not be less than 37.5% ABV.
"The big issue has been that because gin is so successful in the last 15 years, everyone is jumping on their coat tails," explains Nicholas Cook, The Gin Guild's director general. "People producing drinks and labelling them as gin is really confusing for consumers and retailers."
"Consumers can be easily misled. A successful product will see others make a cheaper version and cut corners. We're there to promote good practice and the best of the industry," adds Cook.
As such, the trade body has established a Primary Authority partnership with Buckinghamshire and Surrey Trading Standards for regulatory advice for the gin industry. The two organisations have also created the Assured Primary Authority Advice for businesses making low- or no-alcohol drinks designed to emulate gin.
Breaking the rules
The Gin Guild has taken action against 'unacceptable' products that are contravening the rules, including Belvoir's Alcohol Free Gin & Tonic, and The Pentone Family, the makers of the 29% ABV Red Storm and Ocean Storm products, which were labelled as 'gin'. After the trade body issued a pre‐legal action notice, any mention of 'gin' was removed from the products.
Another firm that was required to change its name was low‐alcohol producer Clean Co, founded by former Made in Chelsea star Spencer Matthews. The range includes 1.2% ABV products such as Clean Gin, which was renamed 'Clean G'. Cook noted that Clean Co went through an "expensive rebrand".
Cook says around a dozen brands in the past 12 months have fallen foul of the rules. Other than one brand, which Cook won't disclose, brands have responded effectively to the legal notice. He says: "The best thing is to get it on shelf with the right label."
Cook also notes that retailers need to recognise their obligations to describe products correctly. Under the Consumer Rights Act, retailers have obligations when they supply goods to consumers and products sold must match the description.
The Gin Guild provides Assured Advice on its website to help clarify labelling for low‐and‐no drinks, which is provided via the Guild's Primary Authority Partnership with Buckinghamshire and Surrey Trading Standards. Cook urges brands and retailers to look at the guidance now, in advance of planning for products they intend to market for Christmas 2021, to ensure that products are correctly described. This would ensure products such as liqueurs, which are seasonally influenced for Christmas or Valentine's Day sales and wrongly marketed as 'gin', are correctly described.
Cook notes that "there is clearly interest and demand from consumers" for low‐and‐no products, but they must be "clearly identified and branded without wordplay or reference to existing defined spirit categories".
Dawn Davies, head buyer at spirits retailer The Whisky Exchange, says retailers must not include low‐and‐no brands in the gin section of their stores. She says: "This is because gin is defined by law and it is the retailers who should be the ones who have the responsibility to educate the consumer, and ensure that their classifications are accurate, and not misleading. There needs to be much greater regulation in the low‐and‐no categories, especially those which call their product 'spirits' when in fact no distillation has actually taken place. It is so important, especially with new categories, to ensure that the customer understands what they are getting. I believe that these are not gins and should not be classified as such."
Cook praised examples such as Gordon's, Tanqueray and Salcombe Gin, which have released non‐alcoholic products in the past year without using the word 'gin'.
Enhancing the sector
As to whether the low‐and‐no category is giving the gin sector a bad name, Neil Mowat, brand director of Edinburgh Gin owner Ian Macleod Distillers, believes such products "enhance the sector".
He says: "Low‐and‐no alcohol 'spirits' specifically have been gaining popularity in the market for a while now. It's important that as an industry we offer low‐alcohol alternatives for all occasions. Low‐alcohol beers don't damage the reputation of higher-percentage brands, so I see no reason why this would differ within the world of gin.
"As long as they are clearly labelled, and not damaging or targeting specific brands these products enhance the sector. Not only by enhancing brand reputation, but by providing diversity within the drinks industry. Producing these products also offers gin and other spirits brands the chance to demonstrate they can distil in multiple ways."
Jon Hillgren, founder and master distiller of Swedish brand Hernö Gin, believes such brands are sponging off the reputation of gin. He says: "We contacted the Swedish authorities regarding two products labelled as gin but they are not gin, they are premixed spirits that are 5% ABV. We're trying to do our part in Sweden, at least, and of course they are piggybacking on gin's reputation, otherwise they wouldn't use gin at all in their product name."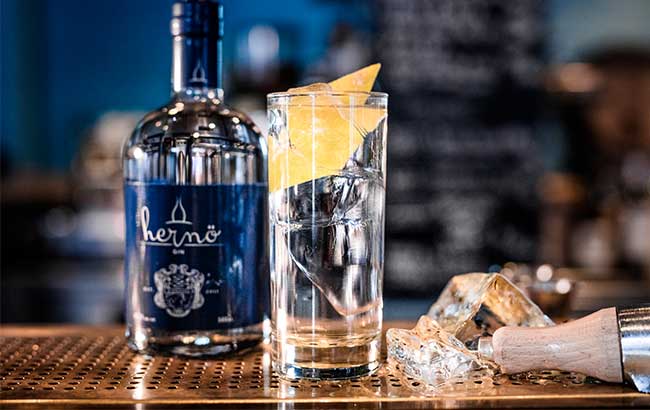 Frederik Dahl, sales and marketing manager for Norway's Oslo Håndverksdestilleri, believes that low‐and‐no brands aren't having an effect on the reputation of juniper spirits.
He says: "For the average consumer, these products are seen as very separate from gin, even if it is understood that that is what they are trying to emulate, as they serve a different function even if they are consumed in the same occasions."
In January 2021, trade body the Wine and Spirit Trade Association (WSTA) published guidelines for producers on how to name, market and label low‐and‐no products. The aim of the guide is to provide 'clarity and certainty for producers and retailers that they are labelling and marketing products in a compliant manner'.
The guide covers three types of drinks: beverages created from a category‐defined distillate that are diluted or have alcohol extracted to create a 1.2% ABV or lower product; beverages made with ethyl alcohol with a maximum ABV of 1.2%; and beverages created without using alcohol that seek to replicate the flavour of a spirit drink.
Miles Beale, chief executive of the WSTA, says: "The no‐and‐low category has taken inspiration from gin, one of the fastest-growing new product developments in the no‐and‐low area. If it contains gin then you call it something like low‐alcohol drink with gin, low‐alcohol juniper‐flavoured spirit, or non‐alcoholic drink flavoured with juniper."
Beale notes that the guidelines are "self-enforced" and "not yet reflected legally". He adds: "The market can work well if producers and retailers are all keen to follow the same approach, and protect the gin category. It won't mislead consumers and put them off."
Beale believes low‐and‐no products that "take inspiration from gin are good for the category", along with flavoured gin.
He is also hoping to get the organisation's definition of flavoured gin "put into law in due course". Beale says: "We're in discussion with Defra [Department for Environment, Food and Rural Affairs] about opportunities to do that. It will take a few years."
According to figures from the WSTA, flavoured gin sales in the UK surpassed £500 million (US$705m) for the first time in the year to 27 March 2021. The WSTA said flavoured gin represents approximately 40% of the total gin market by both volume and value, and its market share is predicted to grow.
Sales of gin in the UK off‐trade rose by 30% to £1.3 billion in the same period, equal to 80m bottles. Sales in the on‐trade took a huge nosedive, falling by 60% in both value and volume.
Before the pandemic, IWSR Drinks Market Analysis expected the spirit's volume consumption in the UK to peak in 2019. However, Covid-19 lockdowns boosted the category, and gin in the UK performed better than expected – peaking in 2020 instead of 2019. Looking ahead, the IWSR said that while volumes of traditional expressions will start to decline, flavoured variants will resonate with UK consumers.
Brexit troubles
Beale believes that the UK market for gin is "very healthy" but he notes that Brexit has made it "much more difficult to get products exported and imported".
The UK's exit from the European Union has also caused some issues for producers, who are having trouble sourcing ingredients, such as juniper, adds Beale. But he believes most issues stemming from Brexit are temporary.
Karl Mason, founder of English gin maker Masons of Yorkshire, says there are "big lead times for anything from Europe, including botanicals from overseas and one piece of bottling equipment from Italy. Everything is slower, and costs have increased. Fingers crossed it will settle down after a few years."
Mason also notes that the company is looking to do more local sourcing, whether it is ingredients or packaging.
Alastair Jones, sales director at London gin maker Jim and Tonic, says: "We are seeing massive issues moving stock into Europe since Brexit, and we expect this to continue; this is forcing us to look to other markets. If anything I think the pandemic has forced us to look inwards and build sales within our base in London. That said, there is an obvious opportunity in Asia Pacific where the markets are not quite as saturated as elsewhere."
One positive is the UK's new trade deal with Australia, which has removed the 5% tariff on gin, making the market "slightly more attractive", says Beale. Mason also notes that the firm has started to export further afield, with Australia now its biggest export market.
According to Guy Lawrence, managing director of Brockmans Gin, the challenge for the category is adapting to consumer trends. He says: "The category has to stay fresh and relevant. Consumer tastes and trends change over time. A lot of people don't like tonic, therefore part of that is making consumers understand gin through education. We make sure that we recommend consumers try Brockmans straight, before adding other tonic."
The main problem cited by Beale, however, is "how to take advantage of gin's popularity. When will we be able to look at export opportunities amid Covid and Brexit?"