Waterford unveils terroir-driven flagship whiskey
By Kate Malczewski
Irish whiskey producer Waterford Distillery has released its signature expression, The Cuvée.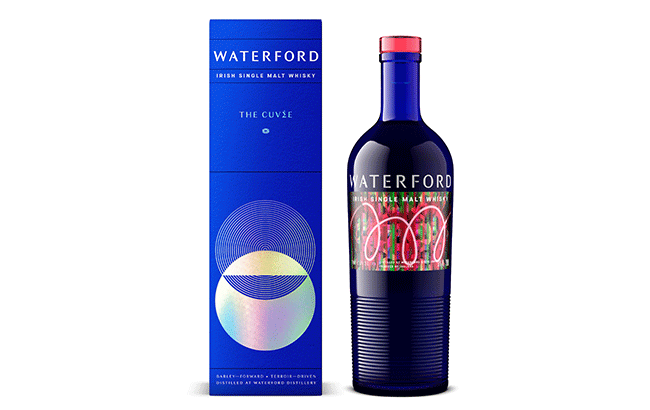 Waterford founder and CEO Mark Reynier drew inspiration for his distillery's flagship whiskey from French wine blends.
"Coming from a wine background, I've always been intrigued by how the greatest Bordeaux wines were made," he said.
"Rather than generically bundling up their grapes into a single wine they went to the effort of making several individual wines instead, each expressing a terroir-derived personality of its own. Only after months of maturation are these component wines assembled to make a single profound wine of greater complexity, the grand vin.
"Why not with whiskey? This is the vision seven years in the making, the essence of the Waterford project."
Reynier has made it his mission to champion the concept of terroir in spirits, even partnering with Oregon State University to run a study on the topic. Further academic research is now underway.
With this focus on terroir in mind, head distiller Ned Gahan crafted The Cuvée. He married 25 'single farm origin' whiskeys, each made from Irish barley that was harvested, malted and distilled separately to reflect the unique character of the land on which it was grown.
The result is a 50% ABV liquid boasting aromas of red apple, orange, breadcrust, digestive biscuits and green leaves, plus notes of grapefruit, lemon zest, dark chocolate, cherries and marmalade on the palate.
Many producers aim for a replicable flavour profile when crafting their flagship spirit, but Waterford has taken a different approach. Speaking to The Spirits Business earlier this year, Gahan said they were "not looking for consistency": "We're looking to get the farms singing together to give us the best, most profound whiskey we can. So it's a snapshot."
Distributed by Speciality Brands, The Cuvée is now available in the on- and off-trade for an RRP of £70.
The whiskey's label was designed by artist Leah Hewson.
Earlier this year, Waterford unveiled what it claims is the 'world's first' biodyanamic Irish whiskey.