Caribbean rum and the fight to protect provenance
Producers of Caribbean rum are eager to excel in Europe, but efforts are being hampered by the indifference of regulators that refuse to back the industry's call for clearer proof of provenance, as Tom Bruce-Gardyne reports.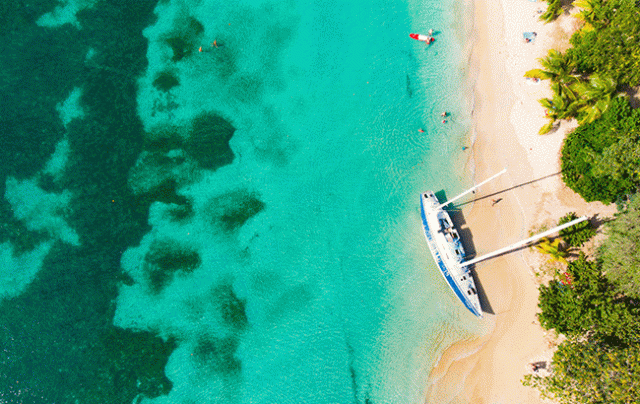 *This feature was originally published in the June 2021 issue of The Spirits Business magazine.
Last October, LVMH launched its super-premium Cuban rum Eminente – a seven-year-old blend of aguardientes and light rums at the suitably premium price of £47 (US$66). The company couldn't have predicted that Eminente would make its debut during the pandemic, but it knew it would be banned from the US thanks to the country's longstanding trade embargo with Cuba. As a result, it has focused on France, the UK, Germany and the Czech Republic.
"Being constrained represented an opportunity for us to launch the brand in Europe, where there's a booming market for premium rum," says co-founder, and sales and operations director Briac Dessertenne.
Quoting forecasts from IWSR Drinks Market Analysis to 2024, he says "annual compound growth will be about 5% in premium rum outside the US", which places the category third in terms of growth among premium spirits, behind gin (6%) and Tequila (9%).
With Eminente "we're really on a mission to bring Cuban sipping rum back into the light", he adds.
The growing interest in high-end Caribbean and Central American rum has not gone unnoticed by less scrupulous operators.
"There are a lot of people trying to cash in on the excitement around rum, especially premium rum, which is growing in double digits," says Vaughn Renwick, CEO of the West Indies Rum and Spirits Producers' Association (Wirspa).
"What we're seeing right now is a lot of flavoured products coming into the market purporting to be straight rums, and things with average ageing or with numbers that are spurious."
With the angel's share running at a thirsty 8%-10% a year in the sticky heat of the Caribbean, two-thirds of what is filled into barrels will have evaporated by the time it is bottled at 12 years. So there's an attraction in adding a good slug of spirit caramel and perhaps a few drops of some old rum if you are one of the cowboys.
"If someone can make something in a basement and call it rum, and have it successfully marketed, that's a threat to our industry," says Ian Forbes, Angostura's acting CEO in Trinidad.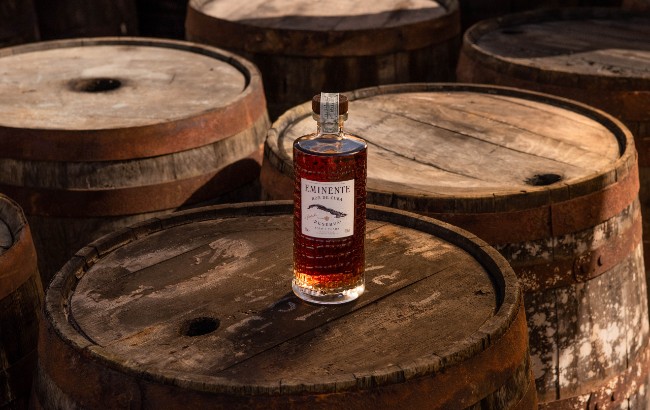 Respect origins
With this in mind, in February Wirspa signed a memorandum of understanding with French group CIRT-DOM, the body representing rhum agricole. The aim is "to promote rum rules that respect origin, and to urge compliance with the regulations, which do not permit flavouring of rum, and labelling regulations that are truthful", explains Alain Chatel, head of the French group.
Forbes adds: "It's a huge issue for our region." And he admits it's also a by-product of the success of authentic producers like Angostura. "It means that we must be doing something right if people are trying to quickly cash in on the bandwagon."
Renwick agrees: "Perhaps it's a form of flattery because it just shows that people are becoming much more aware of premium products," he says, though the problem remains. "There's a lot of alcohol moving around the world, and people are buying it, blending it with actual rum, maybe adding flavours and sweeteners, and selling it off as a product from a country, perhaps the last one it's been in."
By contrast, at Wirspa, he says: "We're very keen on provenance and authentic origin, and we believe that origin should be transparently stated on the bottle."
Unfortunately, "the regulators in Europe are not particularly concerned", he continues. "They think these are market issues. So, for us it's really about awareness and education. You can shout non-compliance as loud as you want, but if the regulators won't do anything about it you have to educate the trade and the consumers."
Drinkers obviously have a vested interest in this as no one wants to pay a premium for some tinted-up hooch of unknown origin in a fancy bottle that claims to be 'authentically Jamaican'. And the same goes for bartenders and mixologists with a reputation to protect.
Camille de Dominicis, brand director at Eminente, which has a 'denominación de origen protegida' (DOP) in Cuba, says: "That notion of provenance and reassurance is even stronger in a Covid situation."
Her colleague, Dessertenne, explains the DOP appellation matters because "it's aligned with the DNA of Moët Hennessy, which has that with Champagne and Cognac, and this set of rules, which is quite developed in Cuba, was of great importance to us". Other islands in the Caribbean have been looking to develop geographical indication (GI) status for their rums.
But global rum ambassador Ian Burrell believes that may not be enough. "For example, Jamaica has a GI for what a true Jamaican rum is, but the law's not respected in Europe," he says. "If you go to a Makro in the Czech Republic, you'll see a lot of local spirits made from sugar beet with a pirate on the label and the word 'Jamaica'." Try that on with Scotch using some molasses-based Indian whisky with a bagpiper and 'Scotland' on the bottle, and you'd provoke a stampede of Scotch Whisky Association lawyers. Sadly, Caribbean rum producers have nothing like the same protection.
Burrell believes a mix of education and effective legislation is what's needed, but he is buoyed by the current surge in interest in premium rum, where it comes from and how it's made. "Fifteen years ago, when I created the world's first international rum festival, 'premium rum' was an oxymoron for a lot of people," he says.
However, there's another issue that bedevils producers in the region trying to sell into the US if they are not from Puerto Rico or the US Virgin Islands. For more than a century, so-called cover-over subsidies have been paid out of US tax receipts on Puerto Rican and US Virgin Island rums, and the money, almost US$500,000 a year, is split between the respective governments and the producers. It's no surprise that Bacardí and Diageo-owned Captain Morgan settled in Puerto Rico, until the Captain was tempted to jump ship to the US Virgin Islands in 2010.
"It's a huge issue for our region, and we'll do all we can to highlight it, all the way to the World Trade Organization if necessary," says Angostura's Forbes, who complains about the unfairness of the competition. If consumers are becoming interested in the island provenance of their rums, many brands will need to take a more direct approach to how they describe and label them.
At Angostura, Forbes says: "We feel we have something special to offer the world, and it has to do with our bespoke identity."
The same goes for Jamaica's Appleton Estate, which Campari Group bought in 2012.
"We used to say the essence of our brand is 'joyful Jamaican excellence'," says Julka Villa, Campari Group's global managing director of spirits. "We are conscious it will take time, but we are on the right path." The brand was relaunched with new packaging early last year, and in one of its key markets, Canada, the relaunch "was just a few weeks before the pandemic, but the results have been exceptional", she says. This year, Appleton will be releasing a 15- and a 21-year-old rum, and a rare blend to celebrate master blender Joy Spence's 40 years with the company.
While much of the volume lies at the generic 'rum and cola' end of the category, Villa sees only opportunity above that. "Of course, there's a lot of baggage, but there's also lots of space," she says, pointing out that premium rum is recruiting from drinkers trading up, and whisky and Cognac drinkers moving across. She also predicts a healthy competition developing between the rum islands, each with their own terroir. "It's wonderful to see how the microclimate and soil of Martinique influenced the rum," she says of two rhum agricole brands – Trois Rivières and Maison La Mauny, which were acquired by Campari Group in 2019.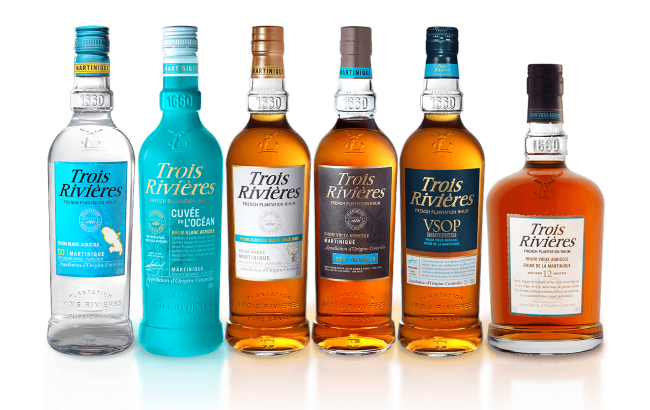 As for regulation, "much more can be done to have Europe accept the GI" for Jamaican rum, she says, adding: "Rum has a lot to learn from whisky, in the way whisky protects and guarantees its quality." But she reckons drinkers have been educating themselves during lockdown and 'travelling' to islands like Jamaica on the fumes and flavour of rums like Appleton's, if only in their imaginations.
Eminente's de Dominicis feels the same way. The packaging features crocodile-skin glass and a travel ticket. "All of that's skewed to an exploration of what we call authentic Cuba," she says of the island's wild interior.
These factors driving premium Caribbean rums are also shared by brands such as Brugal from the Dominican Republic.
"Consumers are interested in traceability and knowing their rum comes from a reputable distillery," says Ross Herdman, global senior brand manager. "If it's seen as an authentic part of the culture it's from, they're willing to pay for that." He accepts "there's an element of confusion and lack of clarity for consumers", but points to the thirst for knowledge among those new to "the fastest-growing premium dark spirit", as he calls it.
"One consumer said they'd explored everything they could about whisky, and we're just on chapter one with rum." And much remains unwritten.