SB meets… the founders of Eminente
Designed to 'challenge' the perception of Cuban rum, The Spirits Business discovers more about new kid on the block Eminente.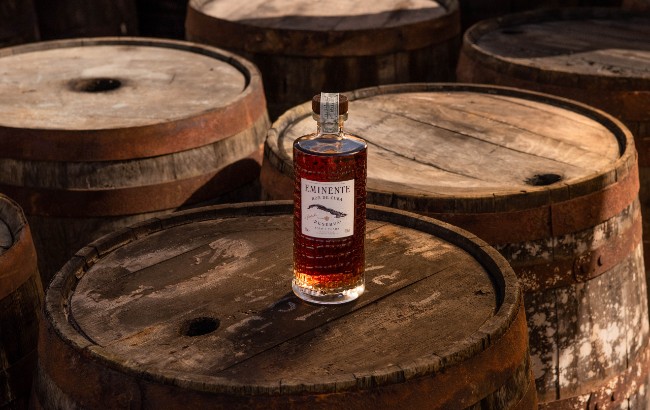 Owned by Moët Hennessy, the wine and spirits arm of luxury goods company LVMH, Eminente was established by Camille de Dominicis, co-founder and brand director, and Briac Dessertenne, co-founder, and sales and operations director.
The rum is a blend of aguardientes, eaux-de-vies made from molasses distilled to 75% ABV. The aguardientes were aged in ex-whisky barrels made from white oak.
The liquid was then blended and aged further with light Cuban rum, distilled to 96% ABV. The youngest spirit in the blend is seven years.
All of this was done under the careful expertise of César Martí, Cuba's youngest maestro ronero (master rum distiller).
To learn more about the inspiration behind the brand and plans for the future, The Spirits Business spoke to co-founders Dominicis and Dessertenne.
Where did inspiration for Eminente and the brand's name come from?
Dominicis: "When we look back at the adventure that was creating Eminente and different encounters we've had, including César, we were just completely amazed by what we call the eminence of the island, and the savoir faire of César. We wanted to challenge Cuban rum's perception. Eminente felt very natural and with the crocodile's relation to Cuba, it's the king of the reptiles. We wanted a name that people would not be afraid to say, 'eminente' is very Hispanic, very true to Cuba."
Why was now the right time for Moët Hennessy to re-enter the rum category? What is different about Eminente?
Dessertenne: "We have a slightly narrower portfolio than most big players in the industry. If you look at Diageo, Bacardi, Pernod Ricard, we have one of the most narrow portfolios, which makes sense for us because we are only playing in the super-premium and premium parts of the game. For us, it makes sense to extend this thinking to other categories like rum, which has this very strong blending and ageing factor. We love to have this terroir notion as well, Cuba has that as well. We have the exciting challenge of changing consumer perceptions of Cuban rum overall."
Dominicis: "When we look at the history of Cuban rum, it is has been intrinsically linked to mixology. Havana Club 3 and Havana Club 7 have been rock stars in enhancing the Cuban mixology scene. We have seen few brands developing sipping rum in Cuban rum, so we want to put a light on Cuba and show that it can produce amazing sipping rums, this is a beautiful challenge for Cuban rum as a whole."
How do you feel about the language used to describe rum, such as white, gold and dark? Do you think it works well?
Dominicis: "When we look at the way category is classified, looking at colour is the historical way of looking at the category. It's not really complicating it, it is simplifying things to create an accessible way for consumers to get into the category. But we believe it's a colourful category that cannot be summed up in only three colours, and when you look at rum and the fact it is produced in more than 80 countries, there are so many different types of rum. We should be looking more broadly at rum, looking at the fact a country has, or does not have, a place of origin, the quality of the sugarcane, notion of terroir.
"And it was because of this we realised Cuba has so much more to offer than one expression of rum. So, in conclusion, the category is so diverse, we need to embrace that complexity when we buy a rum."
Dessertenne: "It's a very fun category as well, it's a category where people break the rules a bit, compared to older or more constrained categories. The field is so vast, you can play with so many different techniques. We're super excited, this is just the start for us."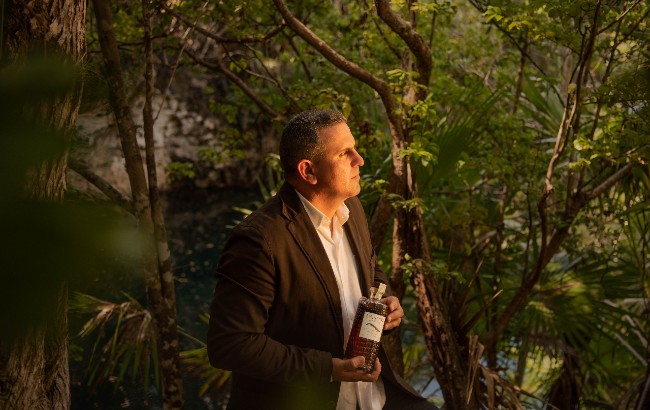 How has it been launching in a pandemic and how are you connecting with consumers?
Dominicis: "Our biggest ambassadors of Eminente are definitely retail specialists, who have had the chance to remain open during Covid, and are willing and eager to be transparent with consumers."
Dessertenne: "This is a real test-and-learn phase for Eminente. If you think about Hendrick's or Patrón, or any other respected, interesting brands today, in their first or second year people didn't know who they were. So for sure, the first response, the most important for us, is consumer and trade. So if we can get information from that and have them respect what we do and embark on this journey and be our first ambassadors, we'll take it from there. We will hopefully have more to say along the way, but this credibility will be fundamental."
Who is your target audience for Eminente and how do you recommend people enjoy the rum?
Dessertenne: "Eminente is very versatile, it can be a base for consumers who enjoy cocktails but also enjoyed as a sipping, aged spirit."
Dominicis: "We're targeting someone who likes premium spirits, whether that's white spirits like gin or dark spirits like Cognac, whisky or rum, definitely the notion of someone willing to pay between £45 (US$63) and £50 (US$70) for a bottle, but someone who's actually looking for novelties as well. Finally, I would say someone looking for real craft, quality spirits and transparent ones. We've put a lot of heart into the bottle and that tends to attract people who love beautiful bottles and design."
Which markets will you focus on in 2021?
Dessertenne: "Being a very young brand, we want to make sure what we've designed and worked on in the last three years has the opportunity to be tested with a few communities. We feel this is not the right time to be aggressive in terms of expansion volumes etc, maybe later, but for now we need to understand what's happening. Moët Hennessey is re-entering this category and we need to learn what is the category today in terms of premium and super-premium consumer perceptions.
"We decided to go to four markets: the UK, France, Germany and the Czech Republic, which have a lot of excitement around premium rum. We might consider expanding in other regions of the world, but it will be with the same idea of test and learn, get some knowledge this year, get credibility in response from the consumer, and see if we have the confirmation of the work we've put in this project."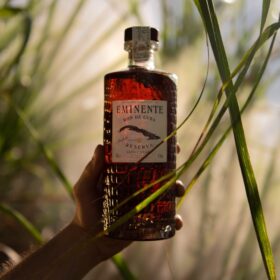 Dominicis: "Why Europe makes a lot of sense to us, outside of the US, where we won't be selling for obvious reasons, it's a very dynamic market with a lot of innovation and a lot of experts. There's a real appetite for super-premium rum in Europe; this is what we're trying to embrace and see if we are sitting on the right product mix."
Dessertenne: "We really want to put something in the market that is exciting enough and well done enough to take it from there and build new expressions."
So there will be additional expressions in the future? 
Dessertenne: "We have things in the pipeline, but it's too early to talk about it. But yes, we want to take the game further. This is a really great flagship rum, a product that has a good base for mixing and sipping, it's a real exciting entry point for the premium Cuban rum category. We want to test lots of things in terms of ageing, blending different expressions, so we definitely want to put more products into the market. It probably won't be this year, we don't think there will be anything new in 2021, but hopefully in 2022."