Rum's journey to premiumisation
Rum has had an uphill battle to be taken seriously by spirits aficionados. But now producers are determined to capitalise on a renewed interest in the sector and take the drink into the premier league, writes Tom Bruce-Gardyne.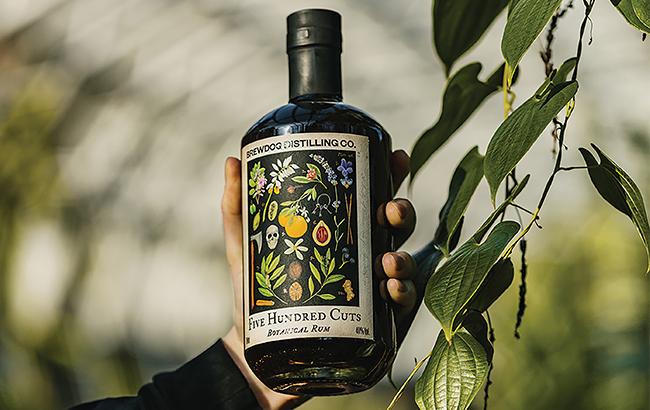 As lockdowns started to take effect around the world a year ago, Miguel Riascos, managing director and co-founder of Colombian rum La Hechicera, was braced for the worst. "Back in March [2020], the feeling was people were going to be extremely cautious and shrink down to brands they knew very well," he recalls. "But what we've seen is actually the opposite. I think people can't travel physically, so they are travelling through their tastes, and they're looking to buy new brands from exotic places."
Denied travel or nights out, consumers have had time to explore new categories, and discover new brands digitally as never before. And, if Riascos is right that they are seeking out spirits of origin it could help rum in its long‐held ambition to move up market. As Edouard Beaslay, global marketing director at Venezuelan brand Diplomático, says: "Rum is probably the last major category to premiumise, and that's because it was associated with big brands with not a lot of product quality."
Rum and Coke, that most ubiquitous cocktail, may have done wonders for volume but not value. Thanks to a sea of standard white rum and cheap spiced rum with no sense of provenance, the world's third‐largest spirit's category is bottom‐heavy. According to the Distilled Spirits Council of the US (Discus), 85% of rum in the US was value or premium in 2020, while super‐premium, which includes Diplomático and La Hechicera, was just 3%. By contrast, super‐premium Scotch was 15% of its total, while the equivalent for Tequila was 23%. "Yes, we still have a long road ahead of us," concedes Beaslay. "But it's also our big opportunity."
He believes provenance is "obviously a great measure of authenticity", but not an easy message to transmit. "It's a bit complicated expecting people to start thinking of Barbados versus Venezuela versus Guatemala," he says. "It's a tough road, and as a marketer I wouldn't go there." While Diplomático is proud of its Venezuelan roots, it's just part of the story, in his view, and he reckons: "It's more about explaining to people that there are rums made for sipping, and others that are made for mixing and to enjoy at big parties."
Yet Sazerac's new Jung and Wulff brand is regional to its core, with its Trinidad No.1, Guyana No.2 and Barbados No.3 rums. "The liquid is a true representation of the terroir from the three islands, the rich soil in which the sugarcane is grown," says Liam Sparks, bond and royal portfolio manager at its UK importer, Hi‐Spirits.
Steven Kersley, director of distilling operations at Brewdog Distilling, has also noticed "how the dark rum category has segmented into regions, and how people are starting to associate rums with geography". He is all for producers "calling out where their rum is made, and being transparent about it on the bottle", but not as "a flavour differentiator", he says. "I am a firm believer that you can make any style of spirit that you want if you've got the correct raw materials and the knowledge."
Brewdog's Five Hundred Cuts Botanical Rum, launched in October 2019, was to be rolled out in bars and pubs in what Kersley calls "the classic textbook model [where] you launch a brand in the on‐trade, and build it in the off‐trade". But with Covid‐19, it was all change. "We reverted to our e‐commerce platform where we've got a good online shop, and in the first lockdown at‐home drinking really increased," he says. As a result, Five Hundred Cuts' first‐year volumes exceeded expectations despite the loss in bar sales.
James Stocker, Halewood Spirits' marketing director, adds: "As people have spent more time at home over the past 12 months, they've definitely become a lot more experimental in their drinks choices, whether that's looking at new cocktails or new flavour profiles." His rum brand, Dead Man's Fingers, has gone big into flavoured rums.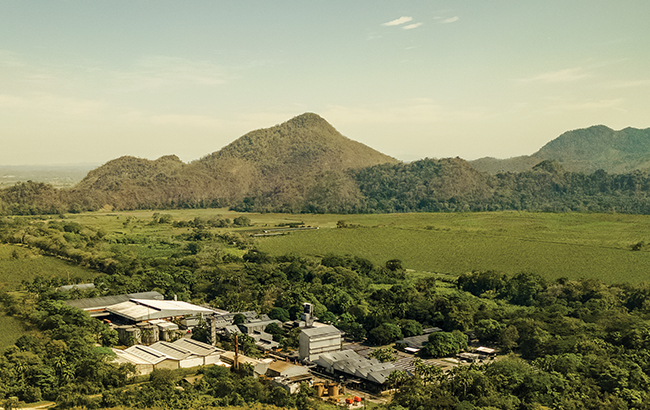 PREMIUM RUM
Meanwhile, Ian Forbes, Angostura's acting CEO and a director of the West Indies Rum and Spirits Producers Association, says: "We view the premium rum space with excitement. Provenance is at the heart of what we're doing as producers, and even though as a region we have similarities, it is our own uniqueness and diversity that defines Trinidadian rums as being different from Haitian rum or Jamaican." Coming from Trinidad, arguably the Caribbean's most culturally diverse island, sets Angostura apart, in his view.
Whether all these differences from one rum island to the next emerge in the glass is debatable, but they are crucial for building a unique story through packaging and the whole marketing mix. Pernod Ricard's Havana Club certainly plays on its roots, and marketing director Anne Martin talks of how, over the past year, "we have continued to bring Cuban energy, creativity and legitimacy to the category". She calls Havana Club "the global leader in the super‐premium‐and‐above category", and claims there is "a growing interest for quality aged rums, which has enabled rum to establish itself as a credible alternative to high‐end classics such as Scotch and Cognac".
Havana Club clearly suffered in travel retail and the on‐trade in 2020, and its value slipped 9% in Pernod Ricard's latest half‐year results (June‐December). However, the off‐trade absorbed much of the pain. "With fewer people currently able to visit bars and restaurants, we have seen consumers redirect some of their spend toward higher‐end rums," says Martin. "This has firmly established rum as a drink for sipping occasions, and paved the way for a growing interest in our more premium expressions."
Diplomático's Beaslay agrees, and says: "In the US when you go out and have a cocktail it's US$15 a shot, so for the price of three cocktails you've got a really good bottle to drink at home." Having seen his 2020 US sales grow despite the pandemic, Beaslay is betting on the US for future growth. "It's a market that understands 'premium', and that has premiumised in every other category," he says. "There's this feeling in the trade that super‐premium rum will be the next category that's really going to grow."
The US surge in premium Tequila, a category that was once more commoditised and low‐grade than rum, is a source of inspiration to producers such as Riascos at La Hechicera. "Tequila did the story‐telling and sense of origin part very well," he says, before listing what he calls the 'premium growth‐drivers' involved. Among them, he includes: traceability, the human story behind the brands, authenticity and country of origin. "Rum has exactly that to offer. So, yes, we can tear a page from Tequila's manual," he says.
GLOBAL SPREAD
Yet, unlike Beaslay, he is not focusing on the US so much as Europe, particularly the UK. "It's one to watch," he says. "It's very promising, and though it's still not at the level of France, things usually kick off in the UK and go to the East Coast of the US, and from there spread globally."
Angostura is eyeing up Continental Europe and the world beyond. "We are reaching out as far as South Africa and Australia, and to the untapped potential of countries like the Philippines and Indonesia," says Forbes.
Any producer struggling to crack the US, meanwhile, can take comfort from Havana Club, which sells more than four million cases globally despite being banned in the country because of the age‐old Cuban trade embargo.
Forbes ends by echoing Riascos' comment at the start. "People have a craving for travel and experiences," he says. "Our spirit is capable of transporting you to those places. If you remember having a wonderful evening with a Cuban or Jamaican sunset, or at the Trinidad Carnival, our spirit can give you the flavour of that particular island."
For more on rum premiumisation, read our interview with Mark Reynier of Renegade Rum.