What's next for the Ukrainian spirits market?
It's an exciting time for the spirits industry in Ukraine, with talk that the country could become the 'new Poland'. Tom Bruce-Gardyne speaks to brand owners about their plans.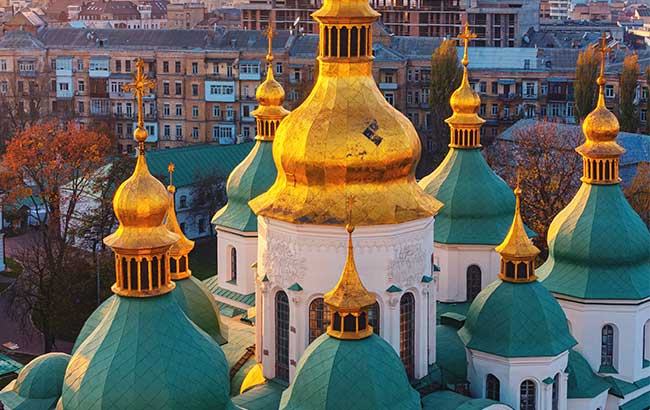 *This feature was originally published in the April 2021 issue of The Spirits Business
The Ukrainian flag is a simple affair – a band of blue over a band of yellow signifying fields of wheat and the sky above.
This was the historic bread basket of Russia, and what wasn't baked into bread was brewed into beer or distilled into horilka, the Ukrainian word for strong spirits. While there are endless variations of horilka based on various infusions, as well as a whole sub‐category of samohon, or moonshine, we are essentially talking about vodka.
Today, domestic vodka accounts for 72% of Ukraine's spirits market, according to Nemiroff, which delivered global sales of 5.05 million cases in 2020.
On 12 November 2020, Nemiroff officially became Ukraine's first private firm in modern times to acquire its own distillery. After decades of state monopoly on alcohol production, the government relaxed the rules in 2020, allowing Nemiroff to buy the Nemyriv distillery for UAH55m (US$1.9m).
"It was quite an emotional moment for the brand," recalls Nemiroff CEO Yuriy Sorochynskiy. It reconnected the company to its roots and means "we will now be able to control the whole process, which is very important for quality", he says. "There's also the economics because when you have a state monopoly, the price is higher, so we can now be more competitive."
Nemiroff claims to be the number three vodka in global travel retail – by far the worst hit sector during the pandemic. "We saw a huge negative impact on our sales in duty free," says Sorochynskiy. "Of course, 2020 was a very turbulent year, but overall, our volumes increased."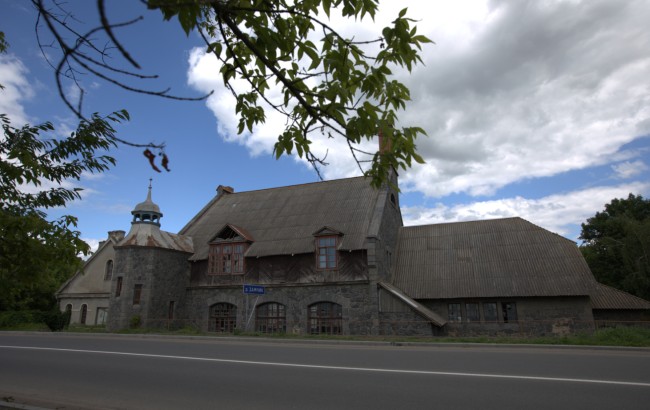 Sales grew in Ukraine, where vodka is traditionally drunk at home with the evening meal. During the first wave of Covid‐19, bars and restaurants were closed for a couple of months until mid‐May, and there have been periodic restrictions since, but it seems the country's on‐trade got off relatively lightly.
"Bars did protest for ages when they were fully shut," says Kiev‐born and London‐bred Dima Deinega, who launched his triple‐grain Dima's Ukrainian vodka in the UK last year.
Visiting his home country in February, he found "everything was completely open, the only rule was that you had to pay for your drinks by 10pm and leave by 11".
When it comes to the bar culture in Ukraine, it is not lacking, according to Deinega. "Some of the bars I've been to in Kiev are definitely better than some of the best in London," he says. "They also have this amazing competition called Barometer, where bartenders from around the world fly into Ukraine and give masterclasses, and in that respect I'd say the cocktail culture is very Western, and it's growing."
He describes the country's vodka market as "very much focused on domestic brands, most of which are very price sensitive. In Ukraine it's very rare for people to switch vodkas; their brand loyalty is incredible."
MINIMUM ALCOHOL PRICING
Minimum alcohol pricing has pushed the cost of the cheapest vodka to UAH92 (US$3.30) per 500ml bottle, which is about a sixth the price of a 700ml bottle of Johnnie Walker Red Label. Western spirits are quite a stretch for many Ukrainians, but they are getting closer.
"The gap between vodka and whisky is now a factor of two, whereas years ago it was a factor of 10," says John Quinn, Tullamore Dew's global brand ambassador, who describes Ukraine as "not a bad market for Irish whiskey, with sales probably between 120,000 and 130,000 cases". Above that sits US whiskey, at "around 150,000 cases", then Scotch on "about 500,000", he reckons. "So, it's small, but it's growing rapidly with lots of headroom to grow from recruiting people from vodka."
Whisky, in all its varieties, dominates imported spirits, with a 27% share, according to Mathieu Deslandes, Ballantine's marketing director, and it grew by 24% last year.
Apparently, Ukrainians are drinking four times as much Ballantine's as they were in 2016. "The scale of potential for Ukraine lies in two key factors," he explains. "First, the whisky category is growing faster than any other, and… although the imported spirits market is only 6% of the total spirits market in Ukraine, we are seeing more young consumers switching from local products to imported ones."
This view is shared by Maciej Kadłubowski, Bacardi's communications director EEURA (Eastern Europe & Northern Asia) region.
"Ukrainians have a very European mindset and want to distance themselves from their Soviet‐type heritage and history," he says.
"They travel and are aware of what is hyped in the west. The younger generation leans towards international brands."
With Scotch, the focus is William Lawson's, which Bacardi launched in Ukraine nine years ago. It's not the top‐selling whisky as it is in Russia, but Kadłubowski believes it is well positioned in the value sector. Priced at the equivalent of US$12, it is there to catch vodka drinkers trading up, or down from more premium brands, which is what is believed to have happened during the pandemic.
When it comes to whisky: "I wouldn't say people look at segments or country of origin, look at the strength of the brand, that are strong because they have strong equity," says Kadłubowski.
Quinn agrees, and reckons that for Irish whiskey in Ukraine: "We need to build a critical mass for the category, which will make it stand out against Scotch."
Among his many rivals is Cutty Sark, which promotes itself through in‐store displays, sponsorship of events such as golf (Covid‐19 permitting) and through training programmes with bartenders, explains Sylvia Bernard, group marketing director at owner La Martiniquaise‐Bardinet. She sees many parallels with neighbouring Poland, where whisky's market share of spirits jumped from 2% to 10% from 2009‐2019, according to IWSR Drinks Market Analysis. "Ukraine is in the right direction to follow the same path in the coming decade," she says.
ADVERTISING RESTRICTIONS
Ukraine is a partially dark market, with restrictions on advertising, though not as severe as in Russia or Poland. If spirits ads are banned on TV before 11pm, Kadłubowski is unfazed. With younger consumers, "it doesn't make sense to go on air, they just don't watch TV anymore", he says. "It's much more relevant to have their favourite brands endorsed by digital influencers and YouTubers." Deslandes appears to agree, and says last year "we supported the launch of Ballantine's 7 Bourbon Finish in Ukraine with a massive digital campaign that resulted in 7.2m impressions".
There is also a nascent interest in single malts thanks largely to Alexei Ostrovski's Whisky Corner in the centre of Kiev, with its selection of more than 900 whiskies and attached bar and restaurant. He has become an independent bottler of malts to try and satisfy the insatiable appetite among his customers for something new.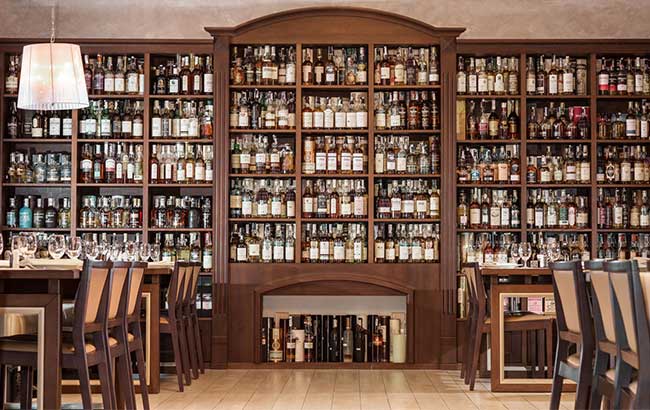 While Ukrainians seem wedded to their chosen brand of vodka, as Deinega explains, they can be wildly promiscuous when it comes to international spirits.
There are other dark spirits besides whisky flowing into the country, notably brandy from Georgia and Armenia to the east, and rum from the west. "We are very much focused on our dark rum brand, Oakheart, which has a massive footprint in Ukraine," says Kadłubowski, who also mentions the growing interest in Bacardí Spiced.
Add in its sister brand Martini, "a huge brand" here, plus its recently launched offshoot – Martini Fiero, an orange‐infused apéritif not dissimilar to Aperol – and Bacardi claims to be the leading player among international spirits in Ukraine.
Whether it really can be the 'next Poland' is an exciting prospect for spirits producers.
Ukraine has a similar size of population – 44m to Poland's 38m – and the same European outlook. It aspires to join the European Union and possibly Nato, although that would be provocative to Putin's Russia.
Sceptics point to instability in the region and the fact the country's GDP almost halved from 2013 to 2015, though it has since recovered.
"Unfortunately, Ukraine has been unstable for years and years," says Ostrovski. "We have revolutions every five or eight years."
But life goes on, and the Ukrainians are nothing if not resilient.
*This feature was amended on 13 August 2021. In an earlier version, Nemiroff was incorrectly named as Ukraine's leading vodka after selling 5.05m cases in 2020. However, Ukrainian vodka Khortytsa sold 10.4m cases in 2020, according to The Brand Champions 2021 report.