How dark markets could impact booze's biggest players
A new report examines the potential effects on the spirits industry if marketing restrictions, such as those levied on tobacco products, were to be introduced around the world. Alice Brooker investigates.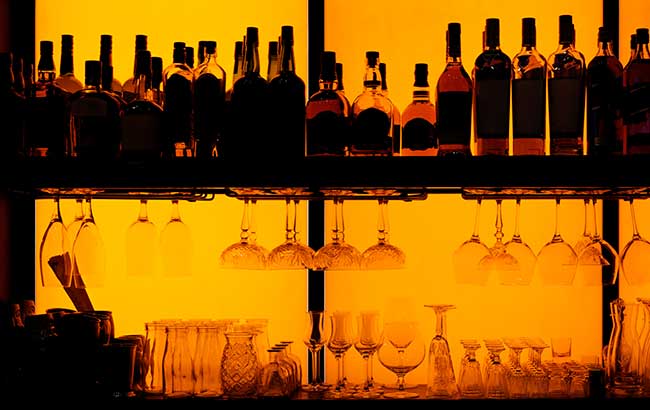 *This feature was originally published the August 2021 issue of The Spirits Business
Alcohol advertising is a highly regulated form of marketing. While regulatory bodies preside over the majority of the alcohol industry's marketing, a large number of countries face greater government restrictions than others – or a complete ban altogether, known as a dark market.
Dark markets exist in Sri Lanka, where public advertising on alcohol was prohibited in 2006, and Russia, which adopted a ban on alcohol advertising across multiple platforms in 2013. Turkey also forbade all alcohol advertising a year later.
The rules in other countries are slightly blurrier, particularly in parts of Europe. Sweden's national law bans ads for all alcohol that is not included within the 'class 1' category (beer under 2.25% ABV), yet this clashes with the EU legislature, which only recommends that brands attach health-related warnings to alcohol advertisements.
In June, London‐based marketing consultancy Brand Finance released a report suggesting the global spirits sector risks losing up to US$168 billion if marketing restrictions are generally imposed on the alcohol category.
The Marketing Restrictions 2021 report considered an array of marketing regulations, ranging from the need for health warnings, the introduction of advertising rules and the imposition of targeted taxation, to interference in visual branding.
The report explored the effects of restrictions on alcohol, sugary drinks, savoury snacks and confectionery, and the potential impact of plain packaging regulations on the same categories.
Nine brand owners were examined in the report: Diageo, Pernod Ricard, PepsiCo, Heineken, AB InBev, The Coca‐Cola Company, Treasury Wine Estates, Nestlé, and Mondelēz International.
David Haigh, chairman and CEO of Brand Finance, believes in the exposure of brands, and said they were "integral to how the world operates".
"In times of crisis, brands – especially those most valuable and strongest in their categories and markets – become a safe haven for capital," he said. "Severe marketing restrictions are catastrophic, not only for brands, but for all stakeholders, from consumers and society to investors and governments."
Brand Finance predicts that if restrictions and bans were enforced upon the nine firms, the value that brands contribute to their overall business would plummet from US$553 billion to US$286bn, with the overall enterprise value dropping from US$1,394bn to US$1,127bn.
Further research by Brand Finance revealed the nine companies could each lose nearly a quarter of their enterprise value on average, and more than 50% of brand contribution should such advertising restrictions ever be put in place.
As the world's biggest spirits producer, Diageo is a major player that could face 100% revenue exposure if plain packaging and limited advertising rules are implemented globally, Brand Finance warned.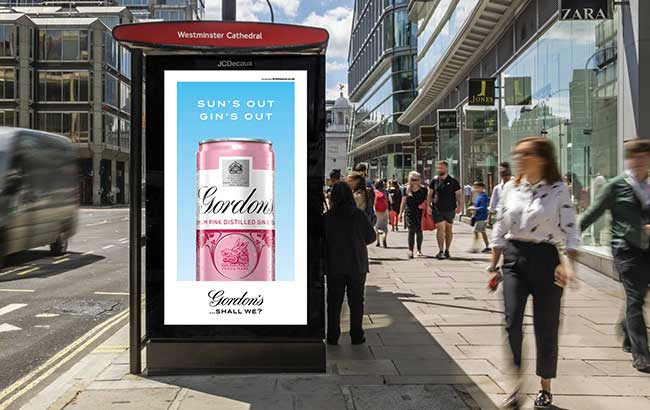 RESPONSIBLE PRODUCERS
The Portman Group – the UK body and regulator for alcohol labelling, packaging and promotion – acknowledged that there has been a "renewed interest by the [UK] government in labelling, advertising and marketing", with "mandatory labelling proposals" being "considered ahead of a public consultation". The group added that it is working closely with the alcohol industry to demonstrate the responsibility being taken by producers.
A Portman Group spokesperson said: "We believe that the industry [is] working cooperatively to deliver shared objectives around information, such as low‐risk guidelines and calorie information. [This] provides the quickest and most effective way to [deliver] effective labelling advice to consumers. It is incredibly positive to see how highly UK consumers see brands as a mark of quality."
Furthermore, Brand Finance reported that Diageo could lose 71.6% of the added value its brands contribute to the business – more than any other company analysed in the report – if marketing restrictions were imposed.
There are, of course, important reasons why marketing restrictions exist, such as to protect underage consumers from being exposed to alcohol advertising. Governments also impose restrictions to reduce alcohol consumption in certain regions.
However, brands have also made the case that reduced marketing results in diminished consumer choice. This then has a knock‐on effect on the level of information available to consumers, and without the option of marketing new products, brands are unable to increase their audiences.
Vodka brand Nemiroff believes the implementation of some restrictions is on the horizon in Ukraine, particularly with the recent news that its government is looking to carry out 300 amendments to Bill 4212.
This would see a ban on the advertising and sponsorship of spirits, as well as a ban on "posting any information on the internet, social or other digital networks", Nemiroff said.
Nemiroff claimed there was a lack of "state strategy" to combat the problems that derive from the alcohol and spirits industry, such as alcoholism, and is "convinced that the introduction of any legislative prohibitions is appropriate only after the approval of longterm national programmes to these socially important issues". Amendments to the bill would limit "information about the product, its ingredients, [and] range".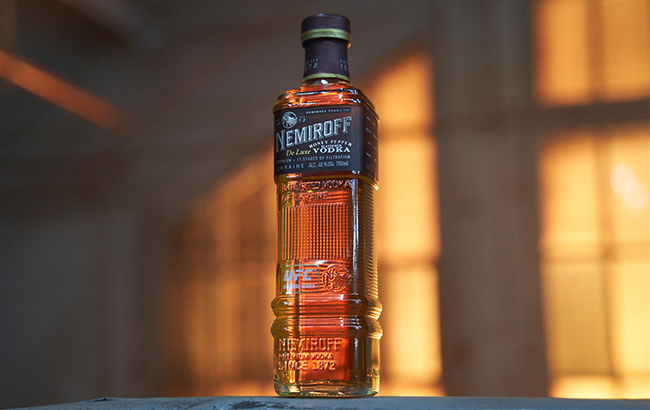 The brand particularly fears the restrictions would only affect the legal alcohol market. In 2019, Ukrainian president Volodymyr Zelensky claimed 55% of Ukraine's alcohol production was "in the shadow", an unregulated, private market, according to president.gov.ua.
Iryna Zhygunova, global chief marketing officer for Nemiroff, said: "[Marketing restrictions] will not touch the 'black' spirits market… they will only lead to an even bigger increase of non‐official spirits, which are often not just illegal, but do not meet the basic product standards."
The Ukrainian brand believes "only illegal spirits producers" can benefit from proposed marketing restrictions, but it is confident in its ability to adjust to a dark market if needs must. "We already have a great experience working in dark markets in other countries, where alcohol communication is prohibited," Zhygunova stressed.
It's not yet known what the future holds for restrictions in alcohol marketing, but spirits brands will be cautious of seeing the same fate as the strictly regulated tobacco trade.
"Any move towards tobacco‐style marketing restriction is unnecessary and disproportionate, given the downward trends we have witnessed in so many areas of alcohol harm over the last 20 years," a Portman Group spokesperson said.
Nemiroff pointed to the damaging effects of Ukraine's advertising ban for tobacco, with print ads prohibited from 1 January 2010. A total ban on advertising, promotion and sponsorship of tobacco came into force in 2012. The brand noted how alcohol producers are "big advertisers'' in the media, just as tobacco producers were. The tobacco ban resulted in the press being "deprived of about 65% or two‐thirds of its advertising revenue". After this, the media lost income, and "either closed down or came under control of the oligarchs", Nemiroff added.
The brand's main concern is that with the government looking to focus on the "key channel" of digital restrictions in the amendments of Bill 4212, history may repeat itself. Without pushback from big players, and the continued protection and support of industry watchdogs and regulatory bodies, alcohol advertising could follow a similar fate.