How will travel retail cope with the fallout of Covid-19?
By Melita Kiely
Global travel retail was one of the leading lights of the spirits industry. However, the Covid-19 pandemic hit the channel hard and the impact is expected to last for several years. The Spirits Business asks how the sector can adapt to survive the crisis.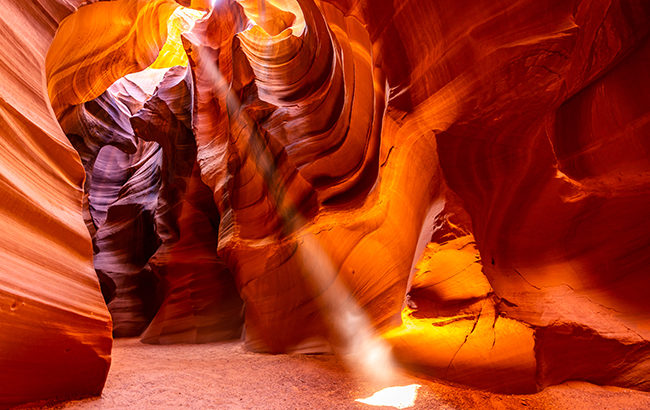 *This feature was originally published in the September 2020 issue of The Spirits Business
Not a lot compares to the hum of excitement that vibrates through a busy airport terminal. Families, couples, solo travellers, business professionals and carefree nomads, together they create a unique atmosphere that can only be found in a bustling departure lounge.
What travellers have in abundance – bar those who make a dash for the departure gate at the eleventh hour – is time. Time to stop, think, walk at a leisurely pace, enjoy a coffee or a cocktail, and peruse the myriad offerings in duty free. It's a crucial time for brands to engage, educate and accrue new drinkers with nowhere to be until they board.
"Global travel appeared to be on an inexorable upward trajectory, and there was good reason to be optimistic about our prospects," says Alain Maingreaud, president of the Tax Free World Association (TFWA), about the global travel retail (GTR) sector in 2019. Brands pumped big money into the opportunities the GTR market presented throughout the year, dreaming up new activations and exclusive bottlings to entice consumers. While the likes of Jameson, Teeling and Absolut released GTR‐exclusive expressions, Johnnie Walker opened a gifting studio in Shanghai, Aberfeldy launched a pop‐up at Taiwan Taoyuan International Airport, and The Macallan unveiled a multi‐million‐ pound Boutique programme.
Gin continued to perform well in the channel, with GTR sales for 2018‐2019 up by 8.3% by volume and by 11.2% by value, according to IWSR Drinks Market Analysis. Tequila's popularity was also evident – as was demand for more premium brands – with value sales from 2018‐2019 jumping by 10.8% and volumes rising by 1.1%. Sandra Newman, travel retail research director at IWSR Drinks Market Analysis, adds: "Of the key spirits markets, India, Taiwan, Turkey and Central and Eastern Europe registered particularly strong growth in 2019."
Global passenger traffic rose by 4.2% in 2019 compared with the previous year, although this was slightly slower than 2018's annual growth of 7.3%, according to the International Airport Transport Association (IATA). It was also the first time since the 2009 financial crisis that passenger demand had fallen below the long‐term trend of around 5.5% annual growth.
Steady growth
When the data was announced in February this year, Alexandre de Juniac, IATA's director general and CEO, said: "Airlines did well to maintain steady growth last year in the face of a number of challenges. A softer economic backdrop, weak global trade activity, and political and geopolitical tensions took their toll on demand."
Juniac's comments came at a time of huge change in GTR. The Covid‐19 pandemic had locked down China, as officials endeavoured to contain the virus in the country's borders. However, outbreaks of the virus started to spread worldwide, leading to additional lockdowns in Italy, Spain, the UK and more. By 11 March, the World Health Organization had characterised the virus as a pandemic and urged all countries to "detect, test, treat, isolate, trace and mobilise their people in response".
Lockdown has dealt a catastrophic blow for all industries – but arguably, no sector has been as severely hit as GTR. "There's no doubt this is the worst crisis we've ever seen affecting the travel industry," laments Maingreaud. "According to IATA, passenger traffic worldwide in May 2020 fell by 91% compared to the same period last year, an almost complete halt to travel, rendering the global travel retail sector almost unable to operate."
IATA does not expect a full recovery for the industry until 2024. "Despite this, there are signs that people want to return to travel – in a recent study by travel retail research specialist M1nd‐set, more than 60% of international travellers said they would fly again within the first three months of travel restrictions being lifted."
Volatile environment
Although travel has slowly picked up over recent weeks, it remains a volatile environment. Official travel advice differs from country to country, and officials worldwide are reacting quickly to any uptick in Covid‐19 infections to avoid a more serious surge in confirmed cases. Johnnie Walker owner Diageo felt the toll of travel restrictions acutely in its 2020 fiscal results, particularly in Asia Pacific. In Asia and Middle East travel retail, Diageo's net sales plummeted by 46% as declines during the first half of the fiscal year were "further exacerbated by significant declines of travellers due to Covid‐19".
Commenting on the results, Ivan Menezes, Diageo's chief executive, said: "Fiscal 20 was a year of two halves: after good, consistent performance in the first half, the outbreak of Covid‐19 presented significant challenges for our business, impacting the full‐year performance. Through these challenging times, we have acted quickly to protect our people and our business, and to support our customers, partners and communities."
Diageo's story is not unique; many leading groups have experienced similar hardships in their GTR sales. Aperol owner Campari Group said GTR sales dropped by 60.7% in the first half of 2020, while Beam Suntory also reported a double‐digit decline in GTR during H1. In July, Pernod Ricard updated its 2020 financial outlook, and although the impact is predicted to be less severe than initially expected (a 15% decline in operating profit compared with 20% predicted in March), the group's travel retail business is expected to have suffered an 80% fall from February to the end of June – a stark contrast to the 6% GTR full‐year growth reported in 2019.
"This unprecedented crisis has been a challenge, and will have a long‐term impact on our industry and consumer behaviour," says Craig Johnson, vice‐president of marketing for Pernod Ricard Global Travel Retail. "However, we have taken this as an opportunity to collectively reimagine the future of retail. We expect to see strong growth in e‐commerce, with click and collect being a key driver, and we're excited to continue expanding this channel."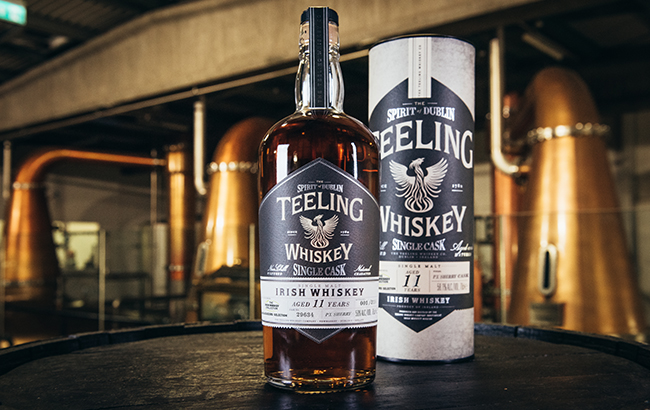 Pernod Ricard had already made advances in exploring the e‐ commerce potential of GTR before the pandemic. The Martell Cognac owner partnered with price comparison app Jessica's Secret in 2019 to offer Chinese travellers price and product information.
During a Pernod Ricard panel discussion at last year's TFWA World Exhibition and Conference in Cannes, France, Mirko Wang, Jessica's Secret CEO, said: "Our goal is to help consumers by offering a more convenient shopping experience and to bring retailers more traffic to their online stores. We have to ask, what do consumers want? For consumers, saving money, time and energy will always be what they want. That's why Amazon and [Chinese online retailer] Taobao exist. It's about fulfilling a need and creating a new one."
In domestic retail, e‐commerce has experienced an enormous boost during the pandemic, with shoppers forced online as retailers and on‐trade premises closed worldwide. It's a significant development for a sector that has, by its own admission, been slow to adapt to digital shopping – and one that Pernod Ricard intends to focus on.
"We will be launching new digitalised retail experiences in the coming months, which will offer new experiences for our partners and consumers," adds Johnson. "We will, of course, continue to innovate and share new products, such as travel retail exclusives and limited edition liquids, releasing these in line with consumer travel."
Irish whiskey brand Teeling is also looking into how it can engage with customers while they travel in the current climate. GTR was the brand's "third largest channel" before the pandemic, following the US in first place and Ireland in second, says Stephen Teeling, sales and marketing director. For Teeling, connecting to consumers before they have even arrived at an airport will be paramount.
"The speed at which people have become comfortable ordering online during the crisis has been incredible," he notes. "People might not have the freedom to browse as much once they're at the airport, so I think the time before they go to an airport will be more important than when they're there."
Browse in advance
Teeling is working with Aer Rianta to upgrade the information about some of its travel retail‐exclusive products so consumers can browse what's available before they travel. QR codes and other means of technology will play a crucial role in communicating brand information and messages to consumers.
"It's a way to potentially plant the seed before they travel," adds Teeling. "The challenge is people are nervous about engaging with someone they don't know, so how do you tell the brand story without engaging directly with people? We're looking at self‐serving dispensers, but it's messy; people don't want to touch things if they don't know who's touched them before. We're going to have to try to get consumers into the shop, but also find ways in which they're comfortable to engage. It's an innovative retail channel; we've been here before with e‐commerce and other challenges. Buying before you go or click‐and‐collect will probably become a bigger part of the industry."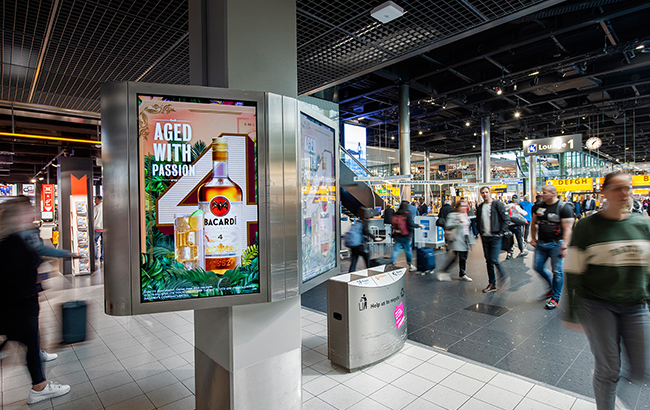 In Singapore, duty free operators such as Lotte Duty Free have been granted permission to offer their products to domestic markets, provided they pay the required import taxes if needed, John McDonnell, managing director international at Tito's Handmade Vodka, explains.
He believes the GTR channel is long overdue a global app to make the consumer shopping experience more convenient. "How come I can get off an aeroplane and just tap my phone, and have an Uber pick me up at the airport? I don't have to worry about local currency, languages, it's all done from the touch of a button," McDonnell says. "Shouldn't I be able to hit an app on my phone to say, 'I want a bottle of Tito's to gate G19'?. I can take a picture of my boarding pass and passport so the retailers have all the information to make that happen. Society will move towards more cashless transactions; it's inevitable. We, the airports, retailers, the manufacturers should all be working together to bring this global act to fruition. We're not competitors, we're partners."
Despite the strain on GTR, brands are loath to cast the channel aside, which speaks volumes for the sector's potential. "Travel retail remains a long‐term, key strategic channel for Bacardi to reach emerging market consumers and is a perfect setting to bring to life our premium portfolio of iconic brands and to offer the exclusive items and experiences that we know consumers desire," says Vinay Golikeri, managing director, Bacardi Global Travel Retail. "We believe that travel is in our human DNA and, as the pandemic subsides, more consumers will start travelling again and, when they do, Bacardi will be ready with inspirational and memorable experiences that help them celebrate moments that matter during their journeys and adventures."
But at present, consumer spending remains significantly down compared with 2019. IWSR expects total beverage alcohol sales in GTR will suffer a 60% loss in 2020, and that spirits sales will be 25% lower than 2019 volumes in 2021. Plus, it could be 2023 before we see the same levels for spirits as last year. It's a vastly more damaging outlook compared with the global recession in 2008, when travel retail spirits fell by 9% in 2009, but bounced back to 4% above 2008 levels by 2010.
Complete experience
TFWA's Maingreaud notes there is "undoubtedly a latent appetite to spend" in GTR, referencing a survey by M1nd‐set that reported 40% of those questioned said they would visit shops while at the airport. However, he also stressed the sector must look beyond deals and discounts to help "cash‐strapped consumers" and noted the importance of providing "a complete experience" and "an occasion" for shoppers in duty free and travel retail.
If the channel can boost consumer confidence and give valid reasons to spend, perhaps GTR's misfortunes of 2020 could be reversed sooner than the analysts predict. TFWA's Maingreaud offers some words of advice: "We must collaborate as an industry and support one another on the road to recovery. Being adaptable in this time of change should be the number one priority – precisely meeting traveller needs and demands is more important than ever to ensure the channel survives."