Tonics and mixers take on wellness
As new producers offer innovative flavours, tonics and mixers have stepped into the spotlight. Now brands are looking to appeal to consumers with healthier options.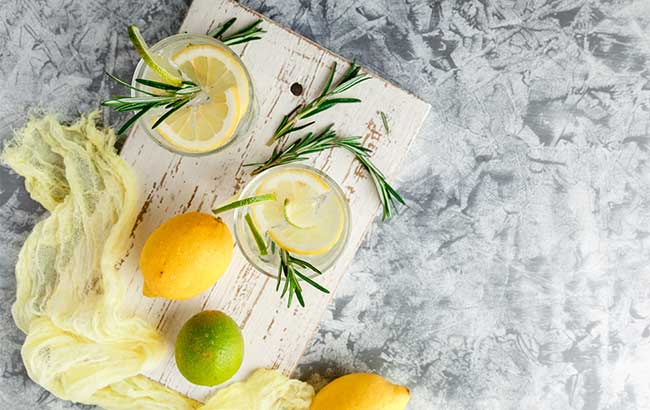 *This feature was originally published in The Spirits Business magazine.
Headlines in the global drinks press may often be reserved for new distillery openings, and consumer excitement saved for rare whisky releases, but that hasn't stopped the tonic water and mixer market from becoming a hotbed of experimentation and innovation in recent years.
From fledgling brands looking to overthrow industry stalwarts to new products offering creative flavours and a variety of mixing options, the sector has come alive. The past year alone has seen soft drinks giant Coca‐Cola seek out world‐leading bartenders to collaborate with on the creation of its Signature Mixers range, while Global Brands-owned Franklin & Sons created new products for mixing with dark spirits, and UK‐based Long Tail added new flavours to its portfolio.
Seemingly then, creativity is rife throughout the mixer market. While the versatility of mixers may have been a hot topic last year, innovation in the sector has now shifted to another trend sweeping the drinks industry – demand for products that fit with consumers' increasingly health‐conscious lifestyles.
Following the 'less, but better' mantra that has been peddled by the spirits industry for several years now, new products are increasingly developed to combine with low- and no‐ABV 'spirits', or created to meet other dietary concerns drinkers may have, such as reduced sugar, carbohydrates and calories.
"Health and wellness have become a priority for many consumers," says Ounal Bailey, founder of mixer manufacturer The London Essence Company. "Drinking habits are changing as people desire a balance of both wellness and enjoyment, and this has been reflected with an increase in the demand for low sugar and calories, but also low‐ and no‐ABV options. Premium tonic has definitely stepped in to meet this demand as seen with the emergence of interesting and unique flavours."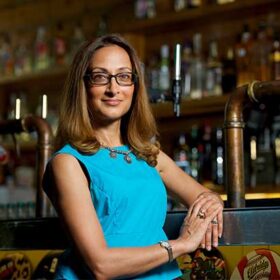 When it launched in 2016, The London Essence Company exclusively offered low-sugar mixers, and premiered with bottlings such as Classic London Tonic; Grapefruit and Rosemary Tonic; and Delicate Ginger Ale. It has since expanded its offering of mixers and created an on‐trade dispensing system that serves flavoured tonic water infusions by combining the distilled botanicals with chilled tonic water at the point of service.
Bailey adds: "Our mission was to fill a gap in the market by launching the first light and low collection of mixers specifically designed to enhance the flavour of spirits. We recognised that the adult soft drinks market up until that point had relied heavily on sugar as a key carrier for flavour. In establishing London Essence, our goal was to deliver the most sophisticated flavours without over-reliance on sugar and sweeteners, and create the purest flavours through our use of distilled botanical essences."
Health-savvy consumers
The London Essence Company is not the only manufacturer looking to appeal to health-savvy consumers, and a host of other brands now provide low‐sugar and low‐calorie variants alongside 'full‐fat' offerings. For category leader Fever‐Tree, an increasing appetite for low‐sugar options saw it unveil the dedicated Refreshingly Light range in 2018, which was followed by a low‐calorie soda offering in 2020. Fever‐Tree Refreshingly Light is made by blending fruit‐based sugars with other botanicals and ingredients. Each product contains less than five grams of sugar per 100ml. Rose Cottingham, head of innovation at Fever‐Tree, says that after three years on the market, the Refreshingly Light range has proved popular with consumers, particularly in the off‐trade.
"I think when you go up to the bar you already know what you are going to order, and you are not given all of the variants in front of you with that choice," explains Cottingham. "Whereas in supermarkets and the off‐trade, you are making a much more conscious decision about what you are going to be consuming, and you've got both ranges in front of you. So, I think in those occasions, you naturally choose the lighter ones to consume at home, but when you are out and about with friends it does tend to be a treat or reward occasion."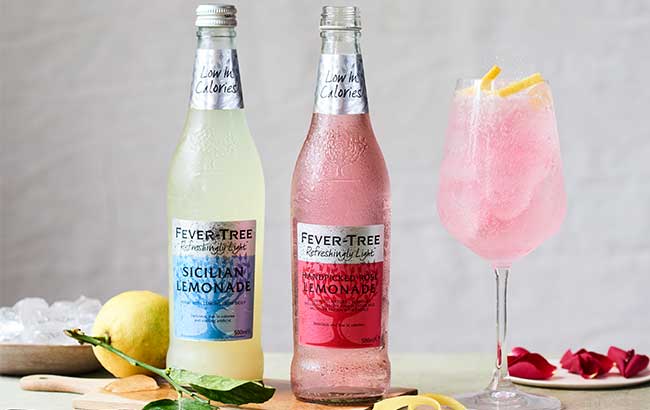 Cottingham believes drinkers may not be "looking to moderate as much", in the on-trade, and, as such, Fever‐Tree's full‐sugar range outperforms its low‐sugar variants in pubs and bars. However, George Tsirikos, co‐founder and owner of Three Cents Artisanal Beverages, believes other factors can have an effect on drinkers' ambitions to stick to their health‐conscious agenda. "Each country has different kinds of preferences in the way they drink," he says. "This changes inside a year. So, if it's summer, people may want fewer calories in their drink. I think it's about the weather and how people feel that impacts how you care about the calories."
To appeal to the changing demands of consumers, Three Cents has developed a low-sugar range. "We've been for a year now researching and creating, and we came up with four different variants," he explains.
"We have made pink grapefruit, mandarin and bergamot, and cherry soda, and we recreated our classic tonic water with no sugar. This line is going to be named Zero."
The range will debut in the off‐trade, and Tsirikos hopes it will "grow into the on‐trade as well" once pubs and bars are able to reopen following the Covid‐19 pandemic.
"Everything is almost done; we have the label and it's been a hell of a year but we have managed to overcome it, and we have everything ready," he adds.
Years of experimentation
Three Cents may be one of the latest brands to debut a low‐sugar offering, but the process of creating a mixer line without any of the sweet stuff can take years of experimentation. As Fever‐Tree and Three Cents both discovered, the creation of low-calorie and low‐sugar serves is not without its challenges. "Sugar is a flavour carrier, so when you have less sugar in a liquid it is much harder," explains Cottingham. "But it's not just about flavour, it's about mouthfeel as well – sugar acts in a way that builds flavour on your palate; if you remove the sugar you can end up with quite thin‐tasting liquids."
To replicate the effects of traditional sugar, brands look to use natural and artificial alternatives in its place, such as artificial sweeteners, fruit sugars, such as fructose, and natural sugar alternatives including honey, agave syrup or stevia, which is derived from the stevia rebaudiana plant.
"The innovation comes down to the type of ingredients you use," says Jordan Palmer, co-founder of mixer brand Lixir Drinks. "At Lixir Drinks, we've prided ourselves on offering an all‐natural, low‐sugar and low‐calorie range since we launched. We've achieved this by using a natural fruit sugar in all our mixers, instead of artificial sweeteners. The objective was having a great tasting product while being low in sugar, and we feel with the choice of our ingredients we haven't compromised on taste or flavour."
New flavour profiles
Rather than reducing sugar content in products already familiar with consumers, mixer manufacturer Double Dutch has instead sought to create new flavour profiles that naturally require less sugar.
The brand, which was founded by Netherlands‐born twins Raissa and Joyce de Haas, strives to pair a naturally sweet flavour with another more citrus or herbaceous ingredient to offset this sweetness. Products in the company's range include Cranberry and Ginger Tonic, and a Rhubarb and Pineneedle mixer. Raissa de Haas says: "We try to work with ingredients that are naturally sweet on their own. That way we don't need to use any artificial sweeteners, so we just use natural cane sugars but about half of the amount found in other full‐fat mixers.
"So, for example with Cucumber and Watermelon, watermelon is already quite sweet on its own, and in Pomegranate and Basil, pomegranate gives the natural sweetness."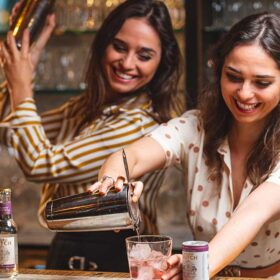 De Haas describes this "more scientific approach" as being based on molecular pairings. The process of pairing sweet flavour with ingredients that add "a bit of acidity or peppery notes" has resulted in a host of innovative products for the brand. However, Double Dutch sidestepped this pairing technique in 2020 when it added the savoury‐flavoured Cocktail Soda collection to its portfolio.
The new line includes the Bloody Mary Soda, and Cucumber Margarita Soda, which each used ingredients and flavours from classic cocktails to create longer, lighter serves. The two products can be blended with spirits to create quick cocktails, or can be enjoyed on their own.
While still relatively new to the market, de Haas believes demand for similarly savoury‐flavoured serves could be set to increase, as both mixers and standalone "adult soft drinks". She says: "With the Bloody Mary and with the Cucumber Margarita Soda, we 100% launched them to drink with Tequila and with vodka, but what we now see is that about 25% of consumers are now drinking it on its own. I think the number of people wanting more healthy adult soft drinks is definitely growing, and that's a good thing for us – for the versatility of the product to be enjoyed as a soft drink as well as with a spirit."
The variety of lower‐sugar options now available to curious drinkers is sure to appeal to health‐savvy consumers looking to become creative with their serves. But as government health agendas target sugar as something we should monitor in our diets, is there sufficient education to help consumers make an informed choice when selecting soft drinks?
"People are getting more aware," says Sigrid Bachert, managing director, marketing and sales at mixer producer Thomas Henry.
"Our focus in terms of consumer education and bringing new ideas and recipes to the consumer is that we are much more focused on low‐ABV and low‐sugar cocktails. We are educating on topics like low‐ABV and aperitivo drinks, and these types of drinks are mostly much lighter."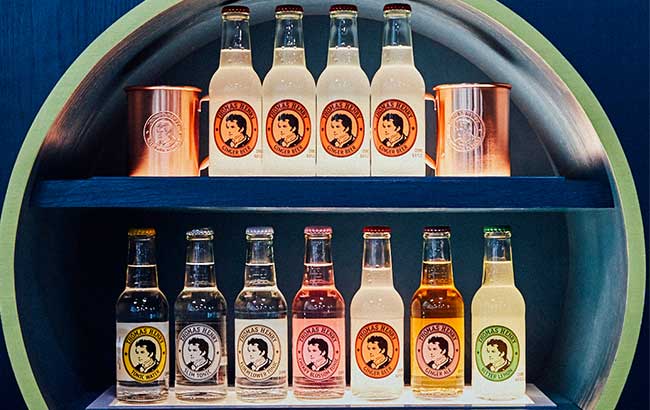 Knowledgeable consumers may be aware of their sugar intake, but Fever‐Tree's Cottingham believes there is more to be done to raise awareness of the sugar and calorie content of imbibers' favourite mixers.
"There is definitely more education to be done. For our mixers we clearly stipulate the calorie and sugar content on our packaging to allow people to understand how much sugar is in the mixers," she says. "But I think it's definitely something that we need to get better at educating people about.
"There needs to be a balance though, because if you start demonising single ingredients then the industry looks to reformulate to get around that. And the problem there is that you end up putting more processed ingredients into products, versus just having less of the natural alternative."
Education of the nutritional values of mixers is clearly important to help drinkers continue making informed choices about their sugar intake. However, levies imposed on sugary soft drinks and mixers could further drive the uptake of lower sugar options as prices of full‐fat variants increase.
The move could encourage further innovation in the mixer market, as brands look to entice drinkers with their reduced-sugar offerings. As such, London Essence Co's Bailey says wellness options will become "more accessible than ever".
She says: "We believe this trend will be even more prevalent in years to come. This will be a result of retailers continuing to cater for the new health‐conscious consumer, as well as the on‐trade increasing their offering to limit risking losing customers to continued at‐home entertainment where they can control their intake more carefully."
The light stuff
But, as an increasing number of drinkers become conscious of the number of calories in their favourite G&T, will this drive an increasing number of consumers to choose the light option? That's something Neil Donachie, out‐of‐home marketing manager at Fentimans, believes could be on the cards.
"It is likely that low‐sugar drinks will be a big part of the category's future," says Donachie.
"The market is going to go that way, so all the data says that this is only going to get bigger, and it might be big now, but the low-calorie option is only going to expand. All soft drinks are going to have to find a way to play in that space."