Top 10 spirits launches in June 2021
From a creamy vegan liqueur line to the unveiling of Glenglassaugh's 50-year-old whisky, this is our selection of the best spirits released in June.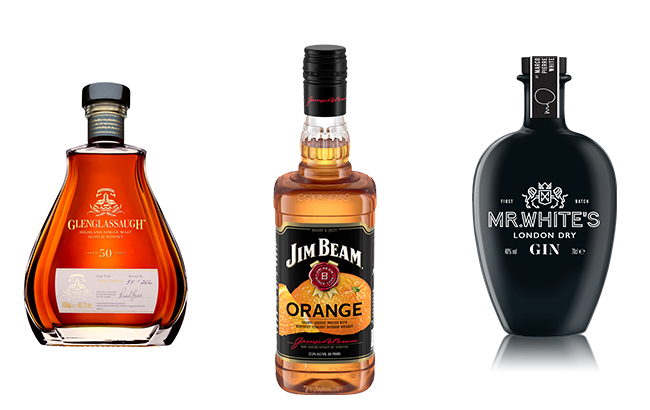 While the whisky category saw plenty of activity in June, Luxardo and Bacardí demonstrated that canned cocktails are a trend worth keeping an eye on this summer.
Meanwhile, Nikka owner Asahi also entered the ready-to-drink (RTD) sector with its own hard seltzer line in the UK – yet more evidence that pre-mixed drinks will continue booming this year.
There's also a gin from celebrity chef Marco Pierre White, a Highball-inspired, flavoured American whiskey, and a limited edition rum to whet your appetite.
Click through the following pages to explore our round-up of spirits launches from June 2021.
Jim Beam Orange Bourbon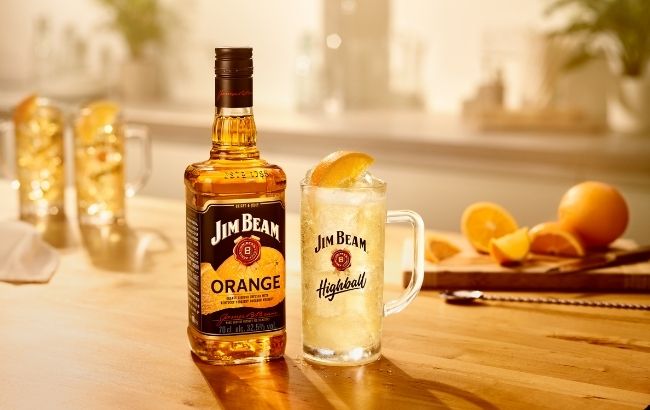 Last month, Beam Suntory extended its Jim Beam portfolio by combining orange liqueur and Kentucky straight Bourbon whiskey to produce its orange-flavoured Bourbon liqueur.
Jim Beam Orange was designed to be used in a 'simple summer cocktail', such as the 'sessionable' Jim Beam Orange Highball.
The new expression is said to have sweet notes of orange, vanilla and char. Jim Beam hopes to attract new consumers to the Bourbon category by 'unlocking new occasions' through its flavoured offerings.
For more information, click here.
Mr White's London Dry Gin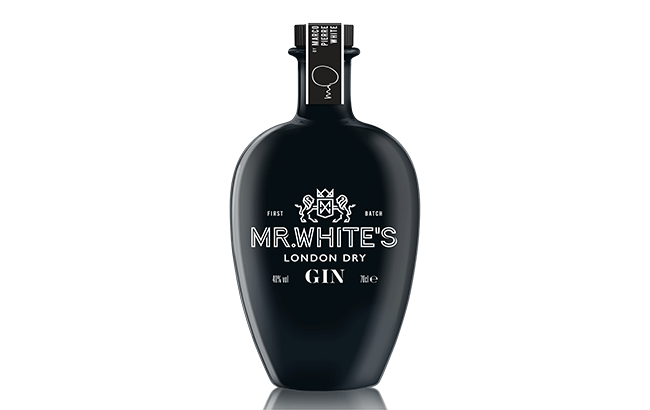 Celebrity chef Marco Pierre White ventured into the spirits industry with his launch of Mr White's London Dry Gin. The limited edition expression was created by White and master distiller Dai Wakely, from the Cygnet Distillery in Wales.
The gin contains notes of orange, lemon verbena and fresh lavender.
For more information, click here.
Glenglassaugh 50 Years Old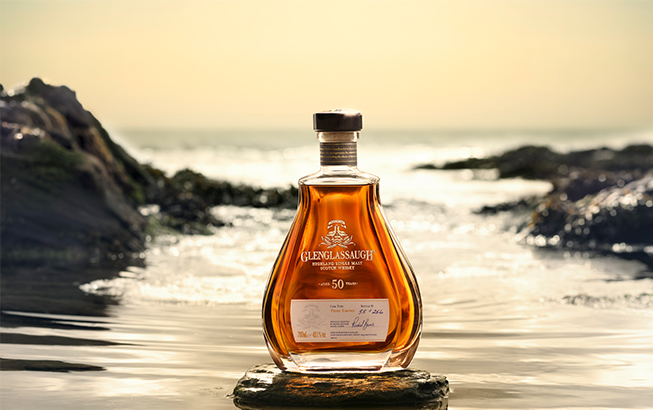 Highland Distillery Glenglassaugh released just 264 bottles of its 50-year-old expression at the end of last month across select international markets in Europe and Asia.
The whisky was matured in the distillery's coastal warehouses, creating notes of "a gentle ocean breeze with rolling waves of flavour".
On the nose, the whisky contains layers of figs and blackberry, with mango and cherry on the palate.
Priced at £5,500 (US$7,652), the liquid was finished in Pedro Ximénez Sherry casks from Andalucía, Spain.
For more information, click here.
Creamy Creation's Vegan liqueur line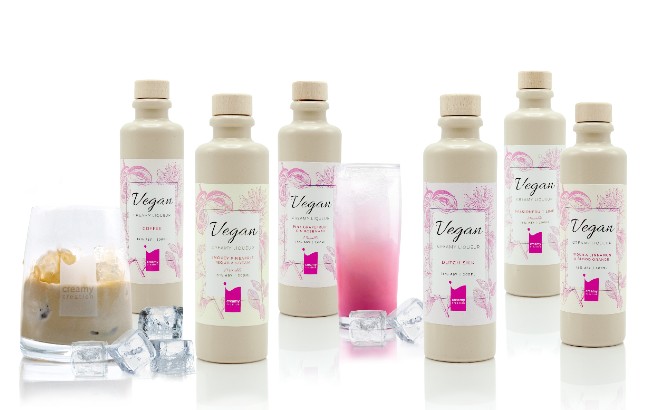 Vegan is the latest range from leading B2B cream liqueur developer and manufacturer Creamy Creation. Vegan is a plant-based line of dairy-free creamy liqueurs, available in soy-free and mixable options.
The liqueurs can be tailored and customised according to the brand/customer's needs. Both the Mixable series and the Soy-free line offer four flavours in each range.
The Creamy Creation lines are available in spirit-based and wine-based versions, and can be made with any flavour combination.
For more information, click here.
1770 Single Malt Triple Distilled whisky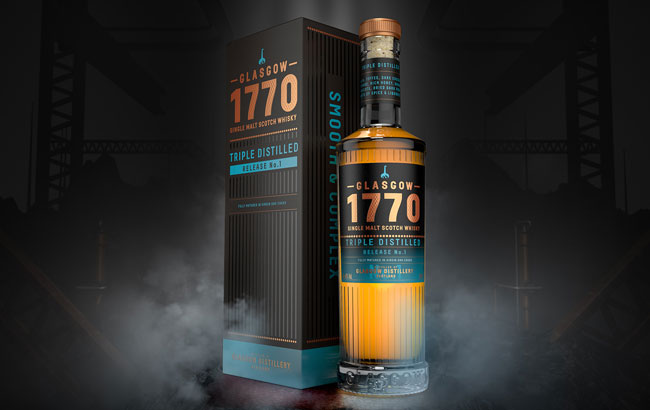 Following the sell-out success of the original line, Glasgow Distillery released a new iteration of its 1770 Single Malt Triple Distilled whisky – slightly tweaked from the previous release.
The original bottling was released in May 2020, and the latest launch of its namesake was matured in both ex-Bourbon and virgin oak casks, as opposed to the previous expression, which was aged exclusively in virgin oak casks.
This the third and final release in The Glasgow Distillery's core range.
For more information, click here.
Luxardo's canned cocktails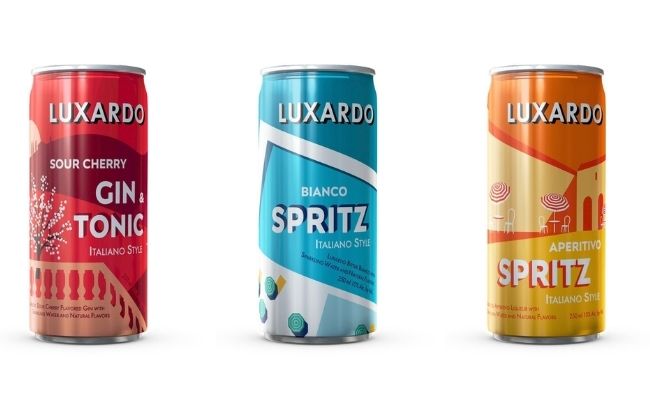 Italian spirits group Luxardo entered the ready-to-drink (RTD) category with the release of three canned cocktails.
The Aperitivo Spritz, Bianco Spritz and Sour Cherry Gin & Tonic each sit at 10% ABV, designed 'to meet the unmet need for artisanal, bartender-quality RTDs'.
For more information, click here.
The Macallan Concept No.3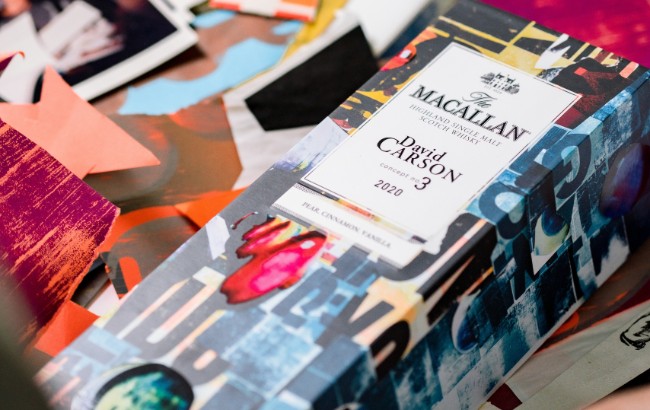 Edrington-owned The Macallan revealed the third and final addition to its Concept series, a line of Scotch whiskies available exclusively in travel retail.
Bottlings in the range are released on an annual basis, designed to highlight the creativity and culture behind the brand's whisky making.
The Macallan Concept No. 3 completes the experimental collection inspired by surrealism, and contains whisky from first-fill, Sherry-seasoned American oak casks, combined with a selection of European oak casks, refill and virgin oak casks.
For more information, click here.
Bacardí's canned cocktails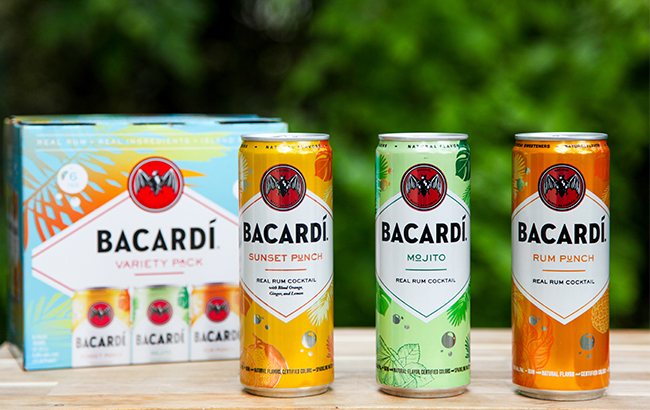 Bermuda-based rum producer Bacardí is contributing to the ready-to-drink (RTD) trend in time for summer, with its launch of new flavours for its canned cocktail range named Real Rum Canned Cocktails.
New flavours include Bahama Mama, Mojito, and Sunset Punch, each sitting at 5.9% ABV.
For more information, click here.
Havana Club Tributo 2021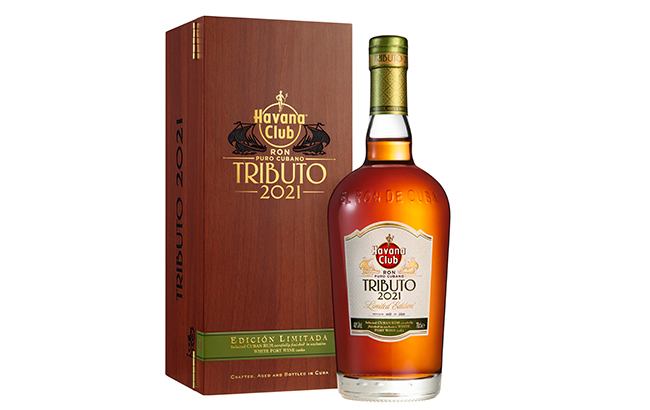 Pernod Ricard-owned Havana Club revealed the 2021 edition of the Havana Club Tributo Collection – Havana Club Tributo 2021. It is the sixth instalment in a limited edition rum collection, launched in 2016 to celebrate the 'unrivalled excellence' of Cuban rum.
Made with with reserves from previous Tributo releases, and blended with a rum taken from a batch of 100 exclusive casks that have never been made available commercially, the latest addition to the range is available in 13 markets globally.
For more information, click here.
Viper Hard Seltzer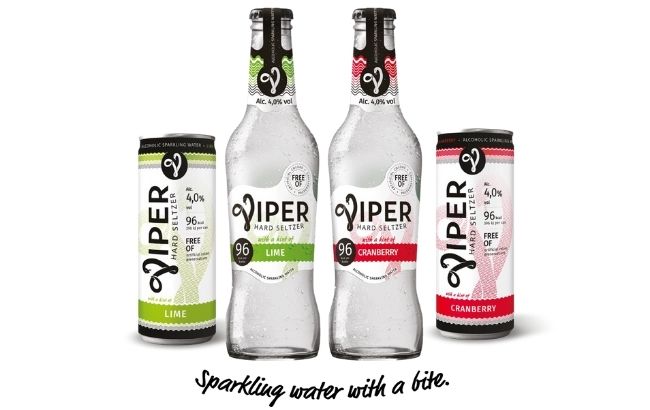 Nikka owner Asahi ventured into the UK's hard seltzer market with its release of Viper Hard Seltzer, available in two variants.
The ready-to-drink seltzer has been released in both a lime flavour and a cranberry flavour, packaged in can and bottle formats. Brewed in a six-day process, both iterations sit at 4% ABV.
For more information, click here.